Digiart Interactive released a new trailer for Diablo-esque adventure RPG Aluna: Sentinel of the Shards, following the comic book series "The World of Aluna", co-written by the writers of the Assassin's Creed & Batman: Arkham Origins games. You will play as Aluna and follow her quest set in the XVI century New World.
From the heavens, mystic shards rain down upon the earth defying both time and space. Superstition, mysticism and fear of the unknown gave life to a path that went beyond the land of its birth. We meet our heroine Aluna, who as a child has was given the most powerful of these shards that is said to contain the heart of her mother, the goddess of Earth Pachamama. Through a series of circumstances, Aluna must leave her home and journey to the new world. Aluna is fulfilling her destiny, but so is the evil that seeks to fulfill theirs. Aluna's past guides her future and her enemies will stop at nothing to steal the shard and take control of the world…
Aluna is coming to PC via Steam, PS4, Xbox One and Nintendo Switch later this year.
Aluna: Sentinel of the Shards Key Features:
Non-Stop Real Time Combat – Your skills will define your fate. Experience fast-paced action using a vast array of weapons abilities to defeat your enemies. Combine your combat abilities with spells and evasion tactics to gain the upper hand in the heat of battle.
Explore a Vast New World – From large gloomy jungles, to the Sanctuary seaside cliffs, all the way to Nagaric's Temple in the Volcanic Canyons. Journey through a mysterious unexplored territory.
Battle Mythological Creatures – Your travels will be perilous as this land is teeming with dark mythological creatures and demons that stop at nothing to end Aluna's journey through the New World.
Choose from a vast array of weapons based on historical weapons from the Old World (South America) and New World (Spanish Empire).
Collect, craft, and trade hundreds of unique items and loot.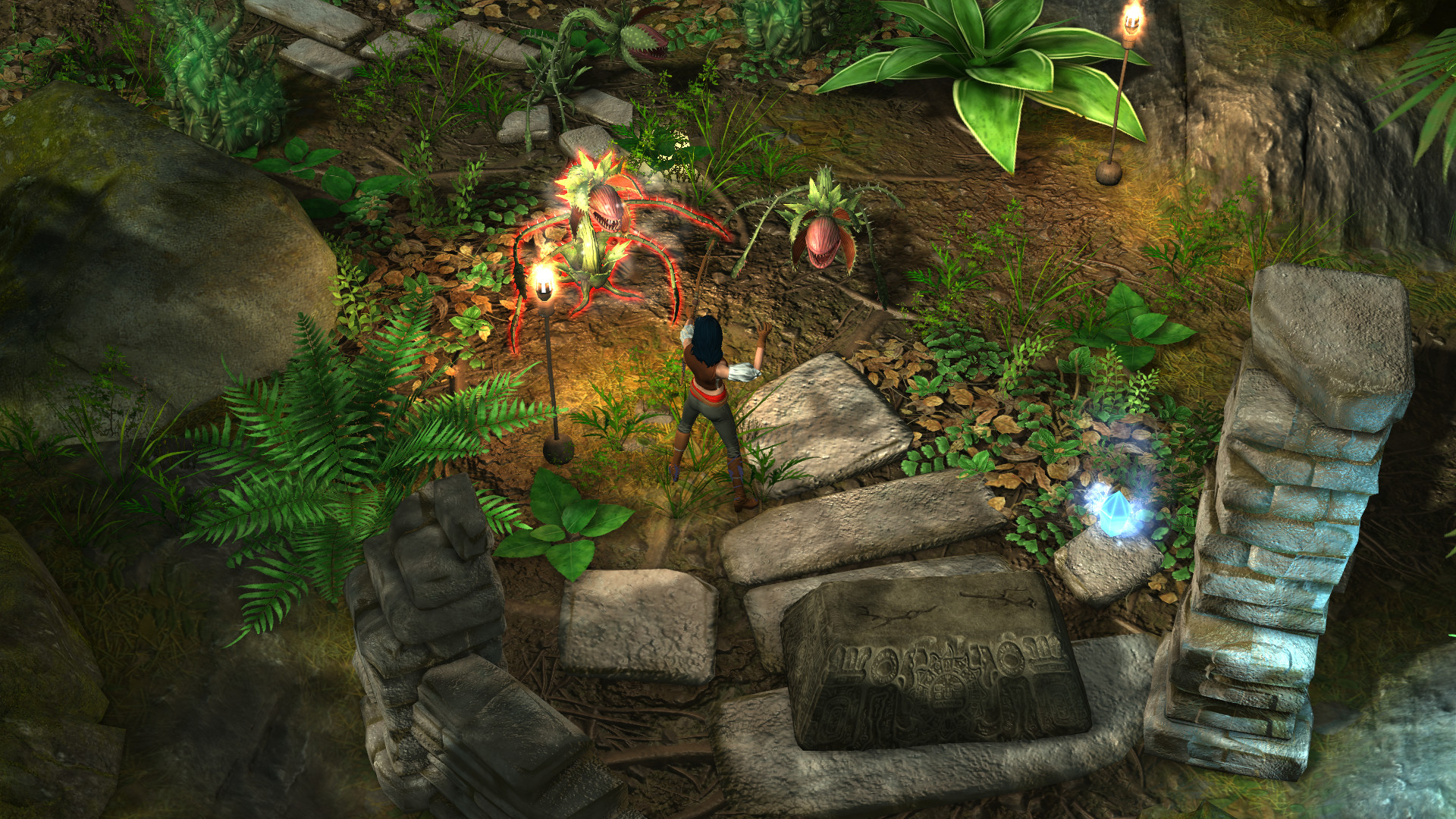 Aluna: Sentinel of the Shards PC System Requirements:
MINIMUM:
Requires a 64-bit processor and operating system
OS: Requires a 64-bit processor and operating system
Processor: AMD FX-8320 (3.5 GHz) / Intel i5-4690K (3.5 GHz) or better
Memory: 4 GB RAM
Graphics: Nvidia GeForce GTX 650 or AMD Radeon HD 7750
DirectX: Version 11
Storage: 7 GB available space
Sound Card: No accelerated sound hardware required
RECOMMENDED:
Requires a 64-bit processor and operating system
OS: Requires a 64-bit processor and operating system
Processor: Intel Core i7-3930K (3.2 GHz)/AMD Ryzen 5 1600 (3.2 GHz) or better
Memory: 8 GB RAM
Graphics: Nvidia GeForce GTX 1060
DirectX: Version 11
Storage: 7 GB available space