In a market that is constantly expanding, it is becoming increasingly difficult for new games to stand out. Yet just because something is difficult does not mean that it is not achievable; 2018 has seen a plethora of new slots and casino games thriving, an indictment of how game developers are still finding inventive ways to deliver a twist on a classic formula. The best slots and casino games are those that retain familiar gameplay, giving it a unique and interesting twist in some form or another. More casino players are finding online options far easier and more satisfying than travelling to a land-based establishment, in no small part due to the creativity on display in online gaming. 
Best slots of 2018
Out of all of the genres of gaming, slots provide perhaps the biggest challenge in finding ways to innovate. The very nature of slots is simple and cannot be manipulated; buttons are pressed, reels circulate and symbols align. However, each slot has its own distinct identity, offering different reel amounts and slot structures as well as its own theme. Each game also depends on the software that powers the website, with multiple game developers such as Microgaming, RTG and WagerWorks being those who create online slots titles which are then picked up by online casino operators to be made available to online players. Here are three slots that managed to shine in this very competitive market in the past year.
Mirror Mirror
NetEnt's Mirror Mirror is the newest instalment in their Fairytale Legends series, with the company famous for its high level of graphical detail in their slots. Mirror Mirror is the sequel to fairytale-themed Red Riding Hood and Hansel & Gretel. 
Arguably the most novel feature of Mirror Mirror is its Mirror respin function. This means that a symbol with a mirror can either become Snow White or the Evil Queen. That symbol then remains frozen in place for a subsequent free spin. With bonus features like the Mining Pick-and-Click Bonus game, the magic of the Snow White-inspired imagery can enthral players.
Jumanji
2018 has been a stellar year for developer NetEnt. Many of this company's most popular slots capitalize on success from other media, often drawing inspiration from popular musicians or cinematic franchises through licensed slot titles. With Jumanji: Welcome to the Jungle, the reboot starring Dwayne Johnson, released in 2017 and its sequel slated for a 2019 release, NetEnt's slot shows the importance of timing when releasing a game based on pop culture franchises.
However, this Jumanji slot seems to draw more influence from the original 1995 film starring Robin Williams. With a mini-game that occurs on a board heavily influenced by the movie and with charming animated animals traversing the screen, the Jumanji slot shows how a coherent theme can elevate standard slot fare.
Vikings Go To Hell
Here's a brainchild of Yggdrasil Gaming. Named Innovator Supplier of the Year in the International Gaming Awards at the start of the year, Yggdrasil may not boast the prestige of NetEnt yet, but games like Vikings Go To Hell are bold steps in the right direction.
For a gaming company named after the pivotal tree in Norse mythology, a slot named Vikings Go To Hell makes perfect sense. In comparison to most slots, that name stands out as a bold choice. While its 25 paylines in isolation may not be much to write home about, the ability to collect "rage points" throughout the game to unlock free spins gives a refreshing sense of progression to the slot. Vikings Go To Hell is not only one of the best online Viking slots, but one of the finest slots of 2018, following on the longstanding tradition of Viking themed video games, which includes everything from The Lost Vikings on SNES to the recent The Banner Saga 3, which we have already reviewed.


Best casino games of 2018
Live Texas Hold 'em Bonus Poker
Evolution Gaming is one of the companies at the forefront of the clamor for online casino games, bridging the gap between the virtual and the real. Their Live Texas Hold 'Em Bonus Poker does exactly what it says on the tin, giving players the chance to play the classic poker variant with live dealers.
With an optional Bonus Bet and a First Five Progressive Jackpot side bet that offers the chance to win big away from the main game, Evolution Gaming has appositely lived up to its name and continued to innovate and develop throughout 2018.
Governor of Poker 3
This title may have originally been released in 2016, but Governor of Poker 3 continues to be updated by Youda Games to ensure that it remains at the cutting edge of poker apps. That this game is available as an app is music to the ears of poker players who want to effortlessly play on the move. On the Google Play store, Governor of Poker 3 holds a rating of 4.5/5 stars from approximately 170,000 reviews.
That is an impressive indictment of the game's success, with Governor of Poker 3 giving players the chance to play both online and offline. With a range of poker variants and the ability to challenge other players directly, Governor of Poker 3 continues to overshadow newer poker apps with its tried and tested formula for success.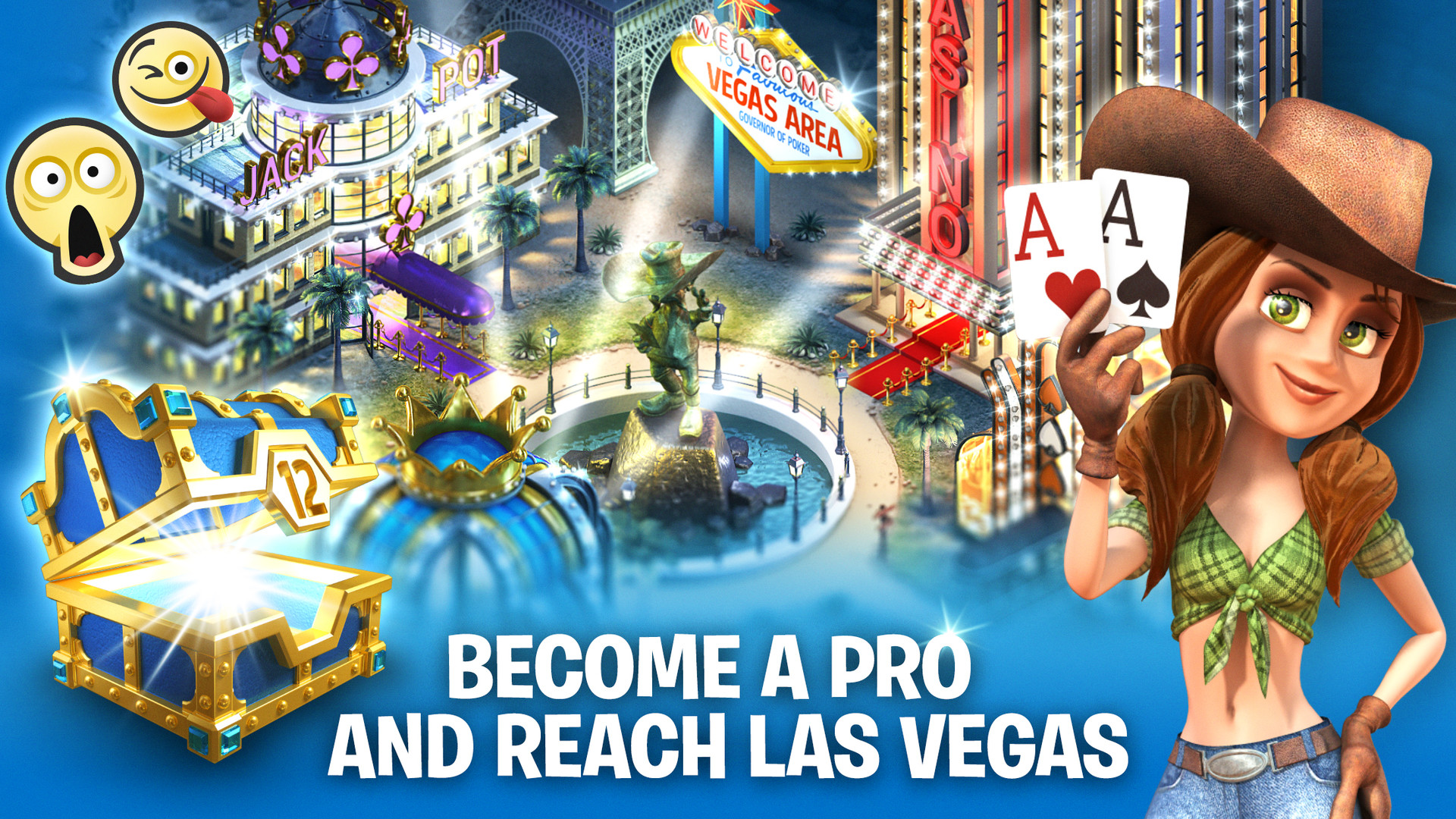 Live Lightning Roulette
Just as NetEnt was the star performer in the world of slots in 2018, Evolution Gaming has dominated the genre of classic casino games. Live Lightning Roulette was launched at ICE 2018 in February, spending the subsequent months becoming a major player in the online roulette market. Their lightning take on roulette juxtaposes the familiar game with a dramatic backdrop.
Players will be hoping that lightning strikes twice, although once will do; a lightning strike hits between one and five lucky numbers in each game round, enhancing payouts by any multiplier from 50 to 500. Its live nature gives the roulette a game show feel, delivering an immersive roulette experience.
Looking to 2019
Those who have set the bar high in 2018 will be expected to continue to meet those standards. Evolution Gaming's Live Infinite Blackjack was launched late this year, but its real test of popularity will lie ahead in the first months of 2019. Another late 2018 entry from a heavyweight was NetEnt's Wild-O-Tron 3000 slot, a sci-fi adventure with the gripping theme and impressive visuals that have come to be expected from the company.
There will no doubt be more slots that borrow themes from popular culture in 2019. With superhero movies set to dominate the cinemas next year, expect a variety of slots that draw inspiration from blockbuster hits, both branded and unbranded. As software develops, it will be intriguing to see how classic slot and casino games take new forms in 2019.