New week, new hot selection of various titles waiting for the attention of Nintendo Switch owners! Between now and May 15th, a variety of new Switch games of all types and genres is making its way to the console. Proceed to the official site or check out the list below to see if anything catches your fancy!
Rise Eterna
Single-player RPG
Publisher: Forever Entertainment
Release date: May 13
Feed your nostalgia with a tactical RPG inspired by the greatest classical titles. Take on an adventurous journey, meet a whole range of unique characters, and immerse yourself in an engaging storyline.
Recruit up to 14 characters, each with their unique abilities, and defeat your worst nightmare in epic fights. Unveil a dark and mature story focused on the relationship between two lost souls trying to discover the meaning of there life, fighting side by side.
Taxi Driver – The Simulation
Single-player racing/sim
Publisher: Polygon Art
Release date: May 13
Start your day behind the wheel of a yellow taxicab and begin your career as a taxi driver in the US City Hamside. Carry your customers safely and on time to their final destination. Good reliability and consistency will be rewarded. Deliver satisfied customers from pickup to setdown. Tnlock additional vehicles and become the best driver in the City!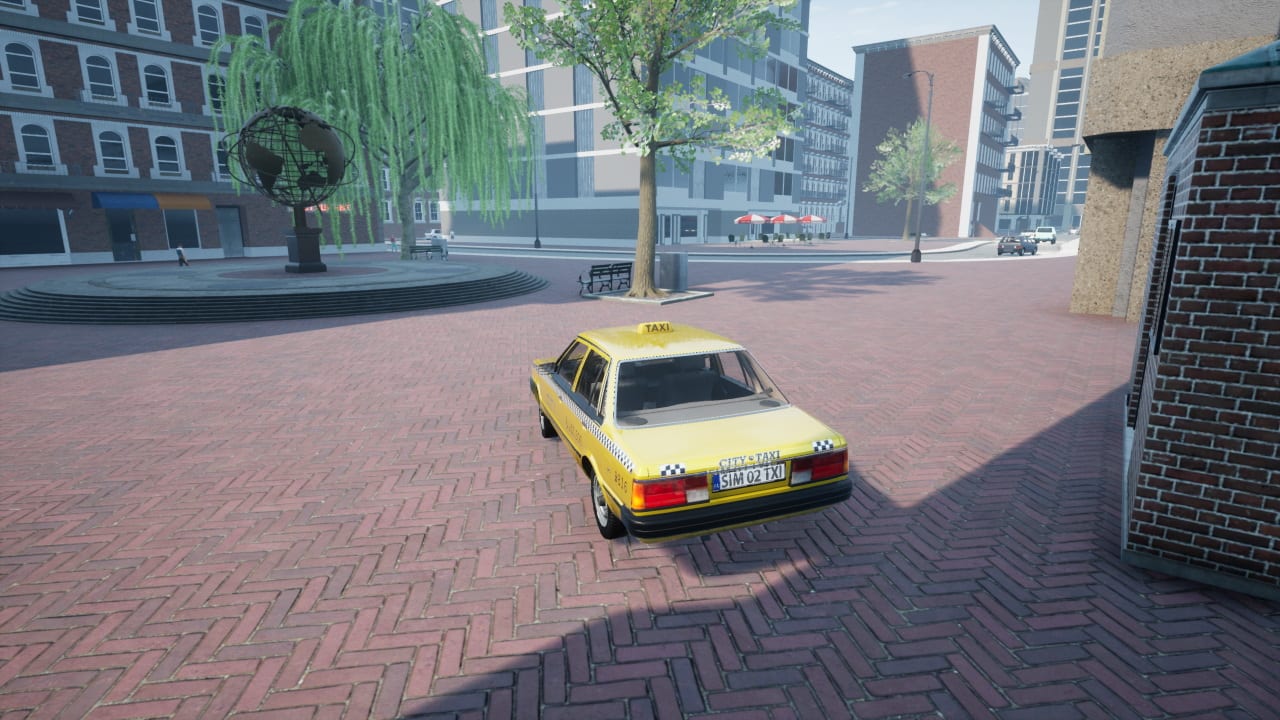 Exodemon
Single-player adventure
Publisher: JanduSoft
Release date: May 13
You must make your way through maze-like levels, destroying hordes of enemies with your monstrous abilities.
Combining the destructive power of your symbiotic claws with a fast, sharp and fluid movement, you'll become an indestructible alien killing machine.
In Exodemon you play as a scientist in the edge of the universe who was infected by an alien entity.
The symbiotic force is trying to take control, but you may find a way to control the beast on the confederation laboratories.
Resist the infection and blaze through various locations to reach the last escape pod before you lose what's left of your humanity.
Space Commander: War and Trade
Single-player action RPG
Publisher: 7Levels
Release date: May 13
Dive into the ultimate single-player space sim with multiple career paths, engaging gameplay mechanics, and diversified missions ranging from exciting space battles to an authentic, sandbox RPG experience.
Depending on your preferences, you can choose between building a safe yet pedestrian trader career, the honorable, action-packed role of a space ranger, or the profitable but dangerous life of a mobster. Whatever you choose, make sure to excel, gather reputation points for your actions, and obtain access to the most challenging and best-paid missions.
Death Crown
Single-player adventure/strategy
Publisher: Badland Publishing
Release date: May 13
Death Crown is a minimalist real-time strategy game in a 1bit style, where you will be play Death herself, commanding her legions of death, and punishing humanity's Kingdom for its overconfidence.
Subnautica
Single-player adventure
Developer: Unknown Worlds Entertainment
Publisher: Unknown Worlds Entertainment
Release date: May 14
You have crash-landed on an alien ocean world, and the only way to go is down. Subnautica's oceans range from sun drenched shallow coral reefs to treacherous deep-sea trenches, lava fields, and bio-luminescent underwater rivers. Manage your oxygen supply as you explore kelp forests, plateaus, reefs, and winding cave systems. The water teems with life: Some of it helpful, much of it harmful.
Subnautica: Below Zero
Single-player adventure
Developer: Unknown Worlds Entertainment
Publisher: Unknown Worlds Entertainment
Release date: May 14
Return to planet 4546B
Submerge yourself in an all-new, sub-zero expedition in an arctic region of Planet 4546B. Arriving with little more than your wits and some survival equipment, you set out to investigate what happened to your sister…
Karma. Incarnation 1
Single-player adventure/puzzle
Developer: Other Kind Games, AuraLab
Publisher: ChiliDog Interactive
Release date: May 14
This original adventure game explores a love story between two beautiful souls through ingenious humour and a bizarre, hand-drawn, frame-by-frame animation style. Our hero's beloved has been abducted by evil spirits, and the only way to reunite them is to reincarnate himself as a dragon to defeat Evil. But something has gone wrong, and his soul is reborn as a worm named Pip. Now Pip must overcome the challenges of a surreal world, solve mind bending puzzles, and save his love. Choosing between good and evil, Pip learns the laws of Karma, and his choices define the outcome of the game.
Instant Sports Tennis
Sports for up to 4 players
Developer: BreakFirst Games
Publisher: BreakFirst Games
Release date: May 14
4 Game modes let you play how you want
15 Unique and varied Tennis Courts
19 Exciting characters to play with
Fun for the family and with friends
Turbo Skiddy Racing
Racing for up to 4 players
Developer: Benoit Varasse
Publisher: Pix Arts
Release date: May 15
You race against up to 4 cars, AI-driven or local players, on 14 tracks; As an experienced racer, you will have to manage driving your car on bumpers and jumps, looping roads and even ice.
Don't let you get overtaken by the fast device-driven cars or other players' car, avoid collisions and win each race!.
The game is built on the best vehicle physics engine available for real driving sensations and a very effective computer driven cars artificial intelligence system. It features high definition 3D graphics, along with rock musics and realistic sound fx as well as stunning visual effects.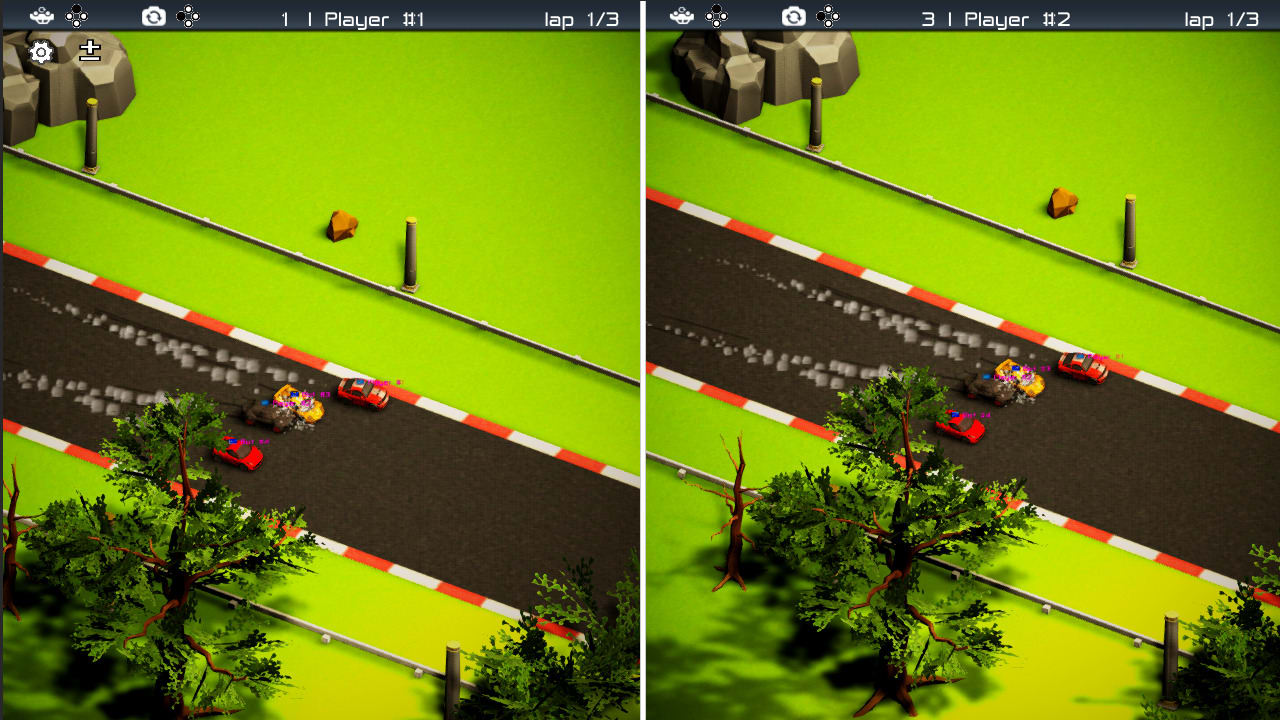 Project: Knight
Single-player RPG
Developer: Wathitdew Record
Publisher: Ilya Chkoliar
Release date: May 15
PROJECT: KNIGHT is a short, real-time combat Collect-A-Thon with a cartoon-y look. Collect golden coins and battle monsters to progress through 6 unique biomes ( worlds ). Defeating monsters will award you Soul Shards which you can use to upgrade your Knight's power and health.
Start helpless and increase your power!