Developer Pineleaft and publisher Merge Games have been on hand during PAX Online 2020 to show off a new gameplay trailer for co-op RTS DwarfHeim, coming to Steam Early Access on October 22.
Developers describe DwarfHeim as the "next generation of real-time strategy games". It innovates the RTS genre with thrilling co-op and team gameplay that will appeal to fans of multiplayer games everywhere. Player roles are critical to the success of your clan – choosing the right class can mean the difference between victory and defeat. Gather resources, expand your city and defeat the constant threat of feral trolls. Ultimately, you'll need to crush all rival clans before you can reclaim DwarfHeim, the ancestral home of the dwarves.
Single Player Modes:
Survival, A gruelling and fast-paced challenge mode. All classes, buildings, units and abilities are immediately unlocked. Test your strategies and strength with the various difficulty settings. Challenge yourself and try to outlive the onslaught of troll waves that come your way in the Survival mode.
Sandbox, A more relaxed game mode for the player who likes to take their time. Expand your settlement across the map in this single-player mode. All units and buildings are immediately unlocked, build your own experience, and create your perfect settlement in the Sandbox mode.
New Game Mode – Skirmish, Put your strategies to the test in this challenging mode. Pit your Dwarves against an AI-controlled rival clan in a series of maps each more challenging than the last. Overcome challenges in each map from varying abundance of resources to difficult terrain and destroy the other Dwarven settlement before they come for you!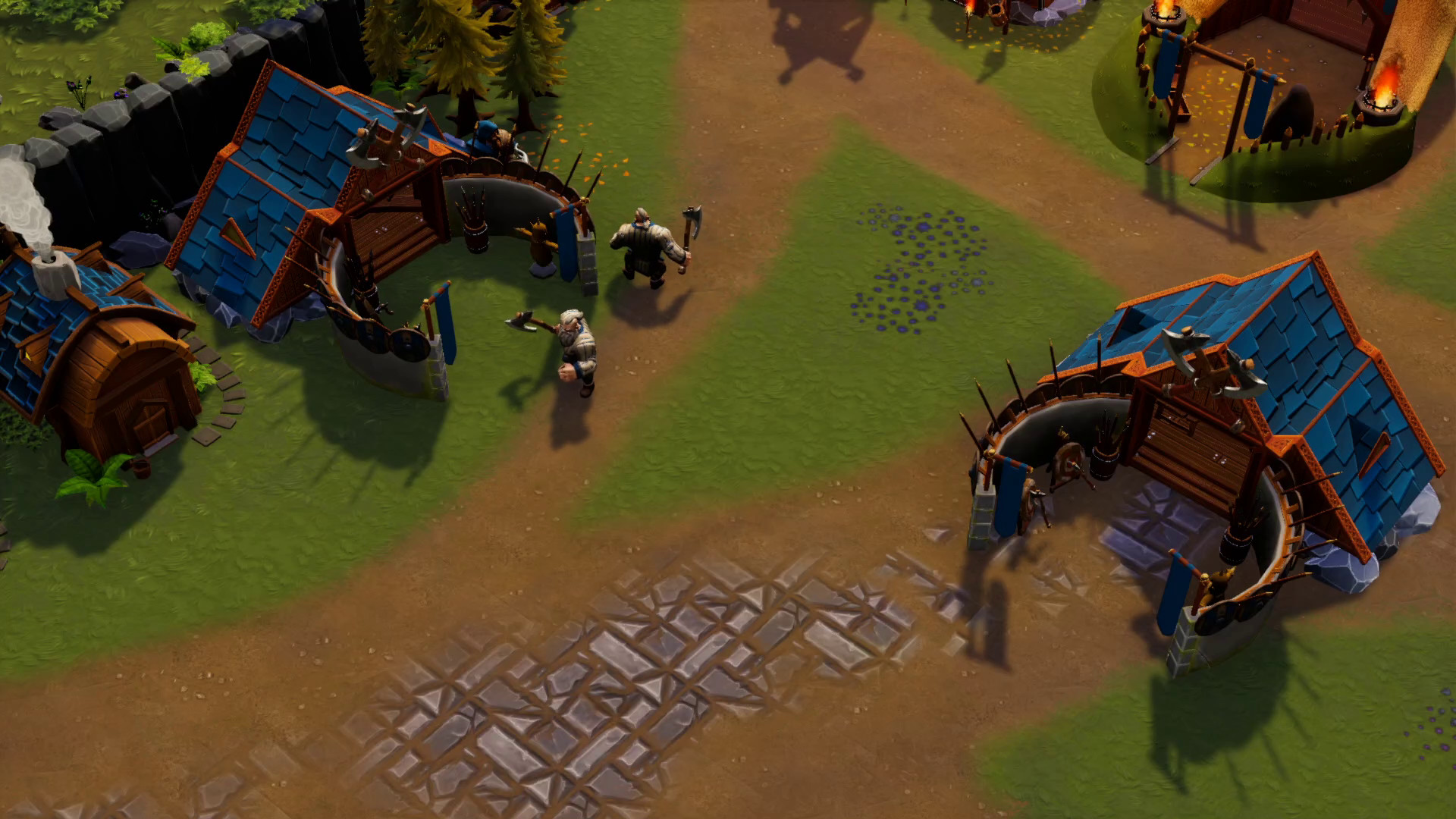 Multiplayer Modes:
Conquest, The main co-op multiplayer mode of DwarfHeim. A competitive 3V3 game where opposing teams race for supremacy. Choose a class, join up with 2 other players and work together to tear through the enemy team's defenses and destroy their Town Hall.
Survival, This challenging game mode is also available in online Co-op with 2 other players. More hands makes easier work, but can you work together in order to survive long enough?.. A great way for players to learn each others' strengths and weaknesses before taking on teams in Conquest.
Sandbox, This creative game mode is available in online Co-op with 2 other players. Take your time and work together to expand both under and overground.
Skirmish, Form your Dwarven clan with two others and take on an AI-controlled rival clan in a series of maps each with a different set of challenges. Test your multi-player mettle with friends and prove how mighty you truly are!