If you are looking to take a break from everyday life and spend an evening doing something out of the ordinary but still calm enough, you will have a lot of fun with Imagine Lifetimes. The team describes the game as a satirical point-and-click sim tackling the meaning of life and the absurdity of existence.
You are born in a random place at a random time with a random set of genes. Every choice affects your life in the future – partly.
Are you ready to face the inevitable? This is our Imagine Lifetimes Steam review.
"Everything which changes our lives is not an accident. It is within us, waiting for the moment to express itself" – Alexander Sergeevich Grin. 
Developed and published by Frycandle, Imagine Lifetimes is a unique life simulator. As you start the game, you are not given any goals – you simply move forward in a lifetime by choosing a favorite childhood toy, who you want to be friends with or fall in love with and so forth.
Making those choices allows players to build the life of their chosen hero, whether it is worthy or otherwise. Alas, death is inevitable no matter how hard you try to avoid it. However, after every death, players can start a lifetime anew, with a completely new scenario and choices. There are many endings to achieve.
The gameplay goes like this:
In the childhood stage, you will determine your favorite toy, your best friend, and your hobbies. The first playthrough is quite interesting, although the developers provided a quick start option that allows players to skip the beginning stages (childhood and school).
Adult life expands on the linear selection of options and offers a list of possible majors to choose from before you are introduced to the points that will make up the most significant part of your avatar's life: travel, career, partner, housing, family/marriage, and retirement.
Some paths require players to finish the related ones at least once to open up other life events, with each offering different options that can be both positive and negative.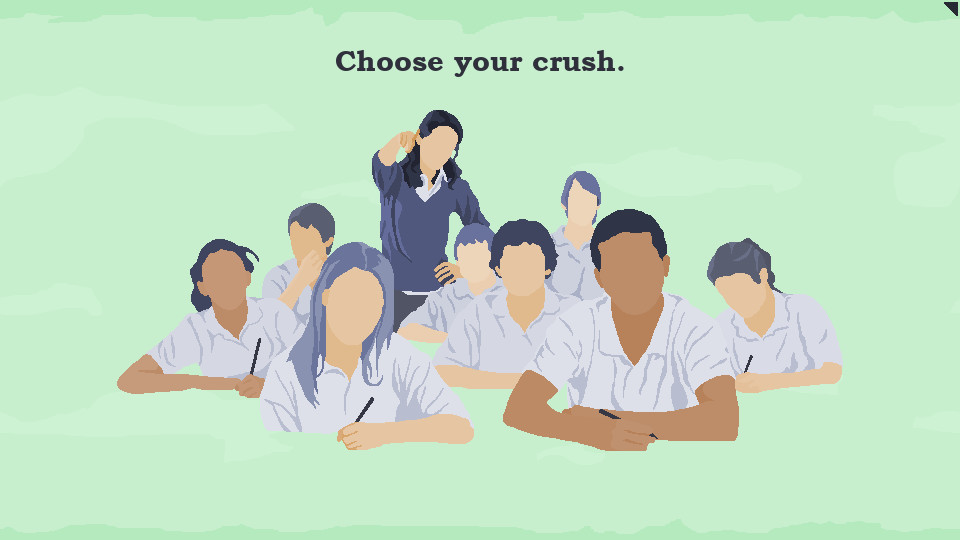 Travel is an abstract mini-game that allows you to traverse the world.
Career allows you to acquire a job related to your chosen university major. Then you will have to click on the rapidly changing contracts provided to you by the game.
Partner option is quite an obvious one. What are the goals of a person looking for a soulmate? The relationship, of course. If it grows into something bigger, your avatar will unlock a marriage path. For the most part, it is basically a mini-game of preparing a wedding as close to your partner's wishes as possible. If you want to, after marriage, you can either follow through with having children or seeking a divorce.
Housing gives you a choice of your avatar's dream home: a small apartment, cottage, mansion or a mobile home.
Finally, retirement allows our protagonist to unwind and enjoy (or suffer) the consequences of choices until the inevitable eventually comes.
The music of the game allows players to plunge deeper into the atmosphere of Imagine Lifetimes and enjoy various moments. The melodies are harmonious and beautiful in all its manifestations.
I enjoyed my stay in Imagine Lifetimes and unlocked all possible endings and achievements. I would like to recommend it for a quiet weekend to unwind and contemplate the meaning of one's life on Earth.
Note: a free Steam key was provided for the purposes of this review.