Jump Force is coming to PlayStation 4, Xbox One and Windows PC on February 15.  PS4 and Xbox One owners can get their hands on the upcoming game during the upcoming Open Beta Test announced via Bandai Namco's Twitter page.
The Open Beta Test (OBT) will give players access to 17 characters and 5 stages from 18th to 20th of January. Check out the images below for details!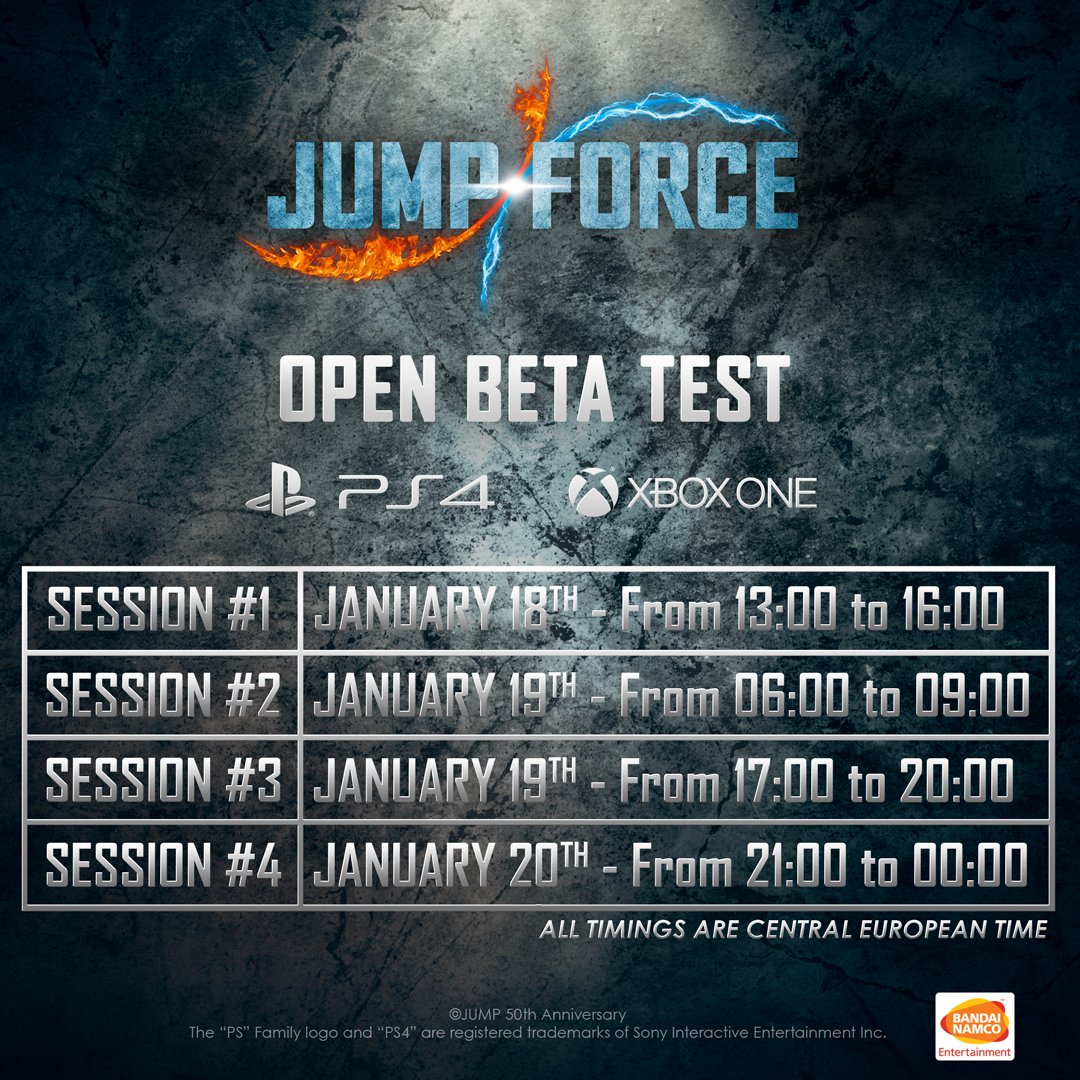 For those of you unfamiliar with Jump Force, it was one of the team highlights of E3, when publisher Bandai Namco dropped an explosive trailer fuelled by the combined ultimate Shonen battle lists of our youth. Like one giant OVA, Jump Force draws the characters from some of anime and manga's finest series into the real world for a battle of the ages. Players entering the Jump Force can fight alongside iconic characters that include Naruto, Ichigo Kurosaki, Luffy, and a steadily expanding roster drawn from almost every major Shonen Jump title.
Players will create a 3-person tag team of their most loved characters and take them into the battle arena with backdrops in some of the most famous landmarks from around these franchises worlds. Jump Force brings these giants to life for the first time with realistically stunning detail.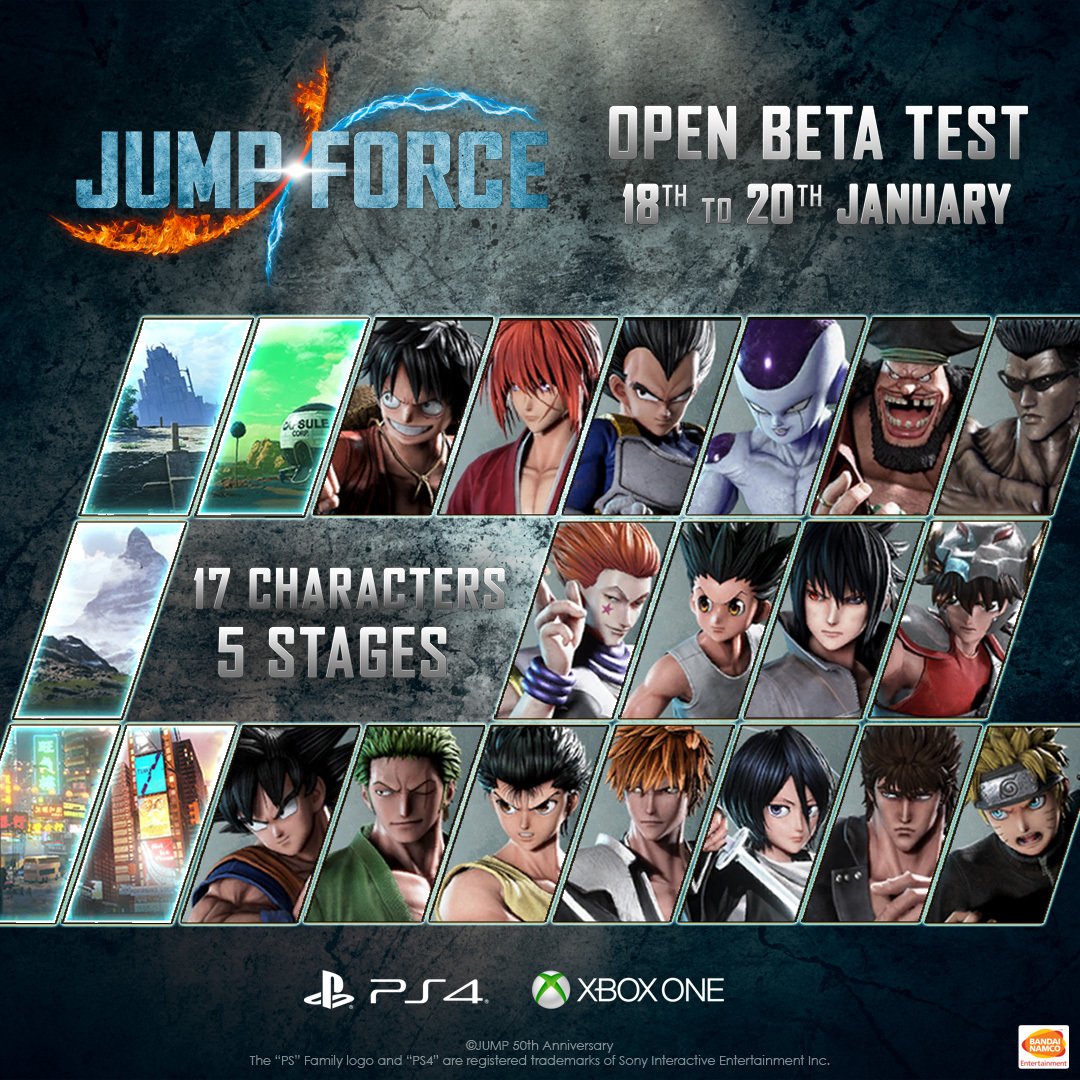 "With JUMP FORCE, we are thrilled to bring to life Shueisha's deep catalogue of beloved franchises that has produced some of the most popular pop culture characters to ever come from Japan," said Eric Hartness, Vice President of Marketing for BANDAI NAMCO Entertainment America Inc. "JUMP FORCE gives fans of manga and anime a dream opportunity to see their favorite heroes come to life in our world in a globetrotting adventure filled with explosive battles of epic proportions."