Microsoft was back at E3 and they talked a lot about many exciting games and their new hardware in addition to many other related topics.  If you missed the briefing, don't worry as we have all the coverage right here, that we will be populating throughout the rest of the evening. Pop back throughout the remainder of E3 to follow our highlight reel of what to expect from Microsoft!
To kick off Microsofts E3 briefing, it opened with a trailer of The Outer Worlds which plans to release on October 25th, 2019. As one of the most anticipated games of the year, Obsidian entertainment once again shows us what a true RPG world should look like.  Take a look at the trailer below.
Shortly after the close of The Outerworlds trailer, Rahni Tucker and Dom Matthews took the stage to announce the development studio Ninja Theory, makers of such beloved titles such as Hellblade and Devil May Cry, has now joined Xbox studios.  To commemorate this grand announcement, a new world premiere was shown of a multiplayer, action combat, 4 vs 4, street brawler style game called Bleeding Edge.  Bleeding edge is sure to thrill many competitive gamers' with its crazy characters, and crazy combat techniques. Check out Bleeding Edge below:
The next trailer shown was Ori and the Will of the Wisps an action platformer that is planned to launch Xbox Gamepass February 11th, 2020. Ori looks gorgeous, and the protagonist looks a lot like Stitch from Lilo & Stitch. Despite that, it's definitely a game you'll want to keep your eye on, especially as a Gamepass subscriber.
What would an Xbox Briefing be without a Minecraft game?  It probably wouldn't be one at all, seeing as how Mojangs' Minecraft is one of the most popular games in the world.  With that in mind, a brand new Minecraft game was teased, called Minecraft Dungeons. Set to release in Spring of 2020, and sporting local and online 4 player co-op, this is one of the coolest new Action RPG games teased over the past few years.  Minecraft Dungeons will appeal to Minecraft and non-Minecraft players, the world over.  Check out Minecraft Dungeons below!
After a short trailer, Xbox head, Phil Spencer took the stage. As quoted, Spencer stated that "Xbox boasts largest showcase of games at 60 games of the show, 30 for gamepass…" showing that Xbox's ever growing library is not just Xbox Store exclusives, but they are also all trickling into the wildly popular Xbox Gamepass service.  The first trailer shown after his speech was EA's Star Wars, Jedi: Fallen Order, which is set to release 11-15-2019.
Following Star Wars was a game that personally surprised me, which was a horror game based on The Blair Witch project. The Blair Witch trailer showed a very high quality and detailed horror game as you search for a lost child.  The haunted woods are full of scary encounters along the way.  Check out this amazing upcoming horror game below:
To no surprise, CDproject Reds Cyberpunk 2077 returned with another trailer. What did surprise everyone was that the trailer ended with a visit from Keanu Reeves' virtual presence. The crowds cheers increased to 11 once Reeves took the stage to talk about the project, and provide a much awaited release date for one of the most sought after games in development today.
Spirit Farer is a management game that is cute, beautiful, and is all about dying.  Players play as a ferry master to the deceased, but the game is so beautiful it's sure to turn some heads. You'll be able to play it on Xbox Game Pass!
Decades ago, a game called Battletoads hit the scene. It was difficult, and fun, and one of the greatest beat'em up games of the early console era. In the premiere of the new Battletoads, it showed 3 player co-op action and some fantastic updated gameplay, which included puzzles and rail racers.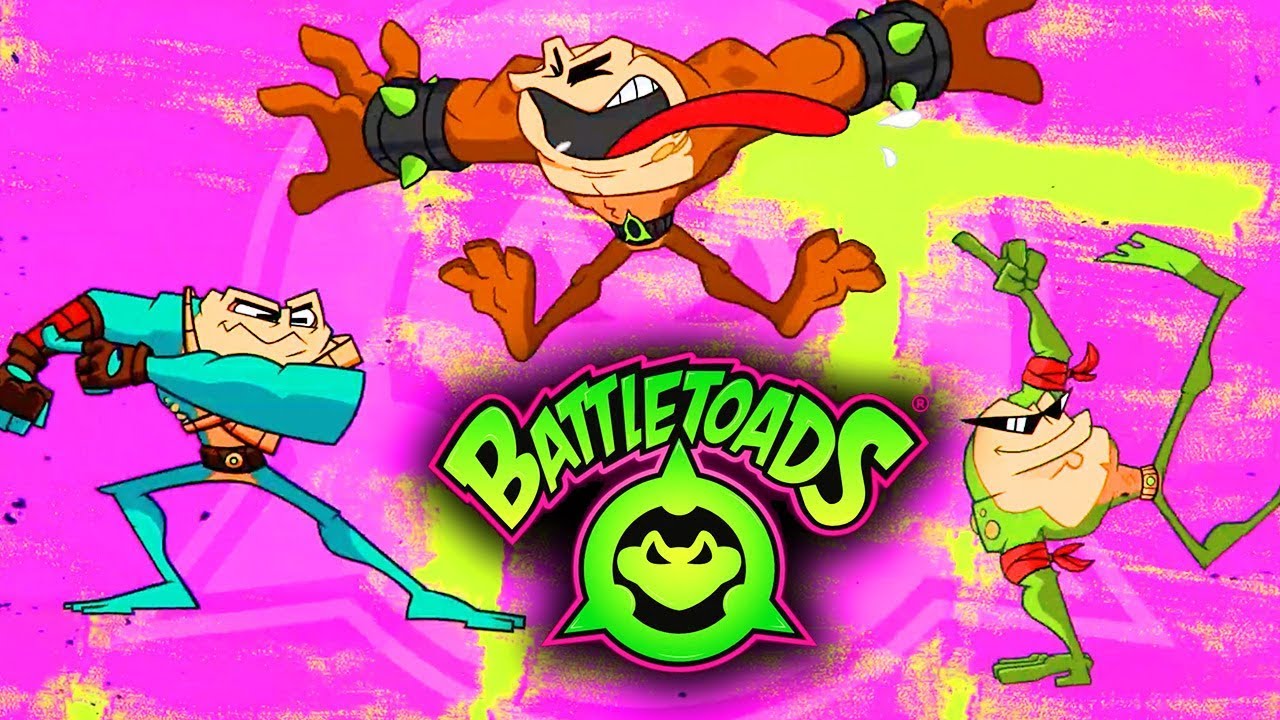 One weirdly surprising title, RPG Time:The Legend of Wright provided a hand-drawn tabletop-esque platformer/puzzle game that is set to launch in 2020. At first it seemed somewhat generic, but that all went by the wayside as it showed some truly interesting and creative play styles all integrated into a single, quirky game.
In a quick cut, Microsoft then quickly played through a host of games that will release on Xbox Game Pass. Those games were as shown below:
Dead static drive
Pathologic
Star renegades
Afterparty
TABS (Totally Accurate Battle Simulator
The Good Life
Crosscode
Creature in the Well
Killer Queen Black
Riverbond
Unto the End
Blazing Chrome
Felix the Reaper
Undermine
Supermarket Shriek
Secret Neighbor
Ikenfell
Lord of the Rings: Living Card Game
Night Call
Totem Teller
Soon after Sarah bond head of Xbox partnerships took the stage to talk about Xbox Game Pass and the studios she meets with. Here she said that every Xbox Game Studio title would be on Xbox Game Pass.  Today, Game Pass subscribers will also have access to Batman: Arkham Knight, Metro Exodus, Hollow Knight, and Bordlerands the Handsome Collection.
She also announced Xbox Game Pass for PC, which will launch with 100 games just for PC including Imperator Rome, Football Manager, and the entire Halo Master Chief Collection and Halo Reach. Xbox Game Pass for PC is available for Open Beta starting 6/9/2019. Game Pass for PC will release at a 9.99 a month price point, but for the foreseeable future, until announced otherwise, it will initially be only 4.99 a month for those that sign up early. The trailer for Xbox Game pass for PC is below:
The next world premiere was of a game that has long had a place in my heart. Microsoft Flight Simulator.  With vastly improved graphics and performance, flight simulator has joined a list of games that people have been hoping to see again.
Another game that will appear on Game Pass and be available at launch is Age of Empires II definitive edition.
Wasteland is an RPG series that never seems to disappoint. Headed to Game Pass will also be a new Wasteland experience, Wasteland 3. Join this awesome looking game where you'll see wolfmen, post apocalyptic mayhem, and yes, even brandish flamethrowers, in a winter wonderland that will keep you busy for hours on end.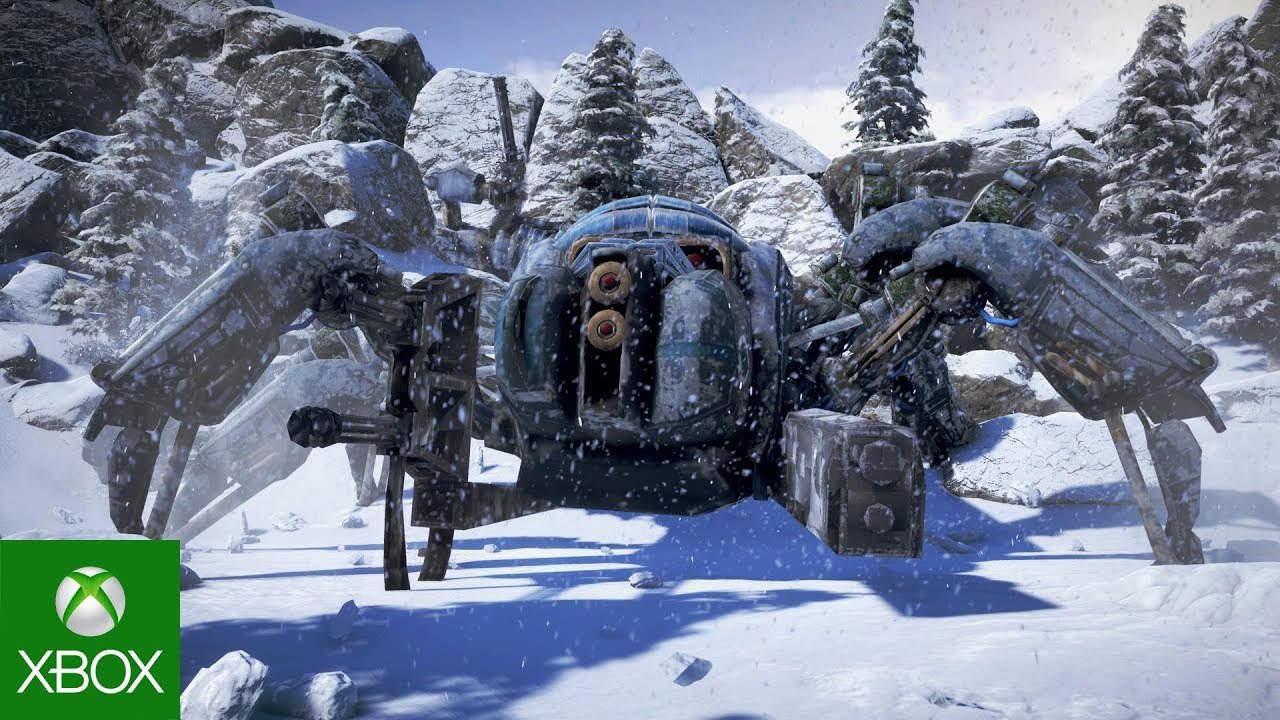 Head of Xbox Game Studios, Matt Booty took the stage to proclaim "Great studios are about people, teams and ideas." He announced that Double fine productions has now joined Xbox Studios. In a move that had plenty of people cheering, Psychonauts 2 was announced. The long awaited game still follows the adventures of Raz and looks to be AMAZING.
The next premiere was Lego Star Wars: The Saga of Skywalker, which encompasses all nine films.
A new Dragon Ball game with amazing visuals was shown. Dragon Ball Z: Kakarot, is set to hit the scene in early 2020.
12 minutes is a game that follows a man, through a 12 minute time loop.
Way to the woods by Anthony Tan is a cell shaded game where you play as a deer trying to find you way through the city. You are accompanied by your child, and will use much of what you find in this magical exploration game.
.
The massive Gears of War presentation showed a poignant trailer as well announcements of many new modes to play in Gears of War 5. With a release date of September 10th, Gear of War 5 is shaping up to be the best Gears of War game ever made.  Preorders and Game Pass Ultimate subscribers can play 4 days early.
In July there will be a Multiplayer Tech Test. A new Horde Mode has been added, and a trailer for the new Escape mode is below.
ARVE Error: API endpoint returned a 403 error. This can occur when a video has embedding disabled or restricted to certain domains.
People that preorder or play within the first week will get a Terminator Dark Fate character pack, shown below.
ARVE Error: API endpoint returned a 403 error. This can occur when a video has embedding disabled or restricted to certain domains.
Coalition studio head Rod Fergusson took the stage and introduced the new changes to the Xbox Elite Controller. The newly redesigned controller has new trigger grips, new bumpers, rubberized grips, new thumbstick options, three custom profiles, bluetooth connectivity and a detachable charging dock with a rechargeable usage time of up to 40 hours of gaming. below is the Wireless Elite controller Series 2 trailer.
Dying light 1 fans, rejoice, because the trailer for Dying Light 2 just dropped and it looks amazing. Check it out below:
In a twist of extremely interesting and unique mashups, Forza Horizon 4 is getting a new update with Lego Speed Champions. Furthermore, the expansion will launch this upcoming week! Check out this interesting update below:
A mobile Gears of War tower-defense-like game was revealed and is available for pre register on iOS and Android now. It's both adorable and violent, so you can't go wrong! Checkout Gears POP! Below:
In State of Decay 2's Heartland expansion, you get to play two entirely different paths.  This expansion is also included in Xbox Game Pass. For the entire trailer, see below:
Phantasy Star Online 2. That should be the only thing that I need to say to get you hyped. This has a lot of personal significance to me, but it seemed like a lot of the crowd was also excited to see that Phantasy Star Online 2 will now be headed to the Xbox, and Windows PC as a free to play title in Spring of 2020! According to Microsoft, players can expect all of the content of the japanese version on launch! Check out this awesome trailer below:
Smilegate in partnership with Microsoft will bring Crossfire X to the console for the first time. See the harrowing trailer below:
Bandai Namco also announced a new Tales of Arise game that is set to release in 2020. The game looks gorgeous and you can see it in all its glory below:
Gearbox Software presented a Borderlands 3 trailer also boasting the Handsome Collection that is available today on XBOX Game Pass. They also mentioned an all new Borderlands 2 adventure that sets the stage for Borderlands 3, and is available to download for free.
In an interesting announcement from Bandai Namco, Hidetaka Miyazaki and George R.R. Martin team up for a new game called The Elden Ring. Not much else is known about it at this time, but it certainly looks like something to keep an eye on.
Lastly, Phil Spencer returned to the stage to talk about Project Xcloud and the new console currently codenamed Project Scarlett. Check out the Project Scarlett Trailer below! In short they believe this new console will allow for 8K resolution and 120FPS.  That would be an amazing improvement even over the Xbox One X.