It's a fantastic week to be an owner of Nintendo Switch, with various new titles dropping for the platform this week. With the games like Cardaclysm, Fort Triumph and Paw Patrol, any gamer will find something to enjoy in the newest selection. Check out the best games dropping by this week or proceed to the official site to find the entire list of titles arriving in the near future.
Fire Tonight
Single-player adventure/puzzle
Release date: August 12
Maya and Devin are separated in a city on fire. In the year 1990, before cell phones or Internet. They're on their own, wondering about the choices that brought them here, how they met, and what the future might hold.
Inspired by Information Society's song of the same name, Fire Tonight is a lighthearted but thoughtful walk through the story of a relationship. A story about believing in each other when the whole world tries to keep them apart.
Poker Champion: Texas Hold'em
Single-player sim
Release date: August 12
Want to learn how to play poker? Flush, straight, three-of-a-kind, pair, and what beats what? If you love card games, it doesn't matter whether you're a poker star or just a beginner. Playing our poker game allows you to gain valuable experience! Understand and master the poker hand rankings with Poker Champion: Texas Hold'em! Enjoy a real casino atmosphere and show who rocks!
– COMPETE in tons of challenging TOURNAMENTS!
– ENJOY real-time TEXAS HOLD 'EM poker!
– BECOME the best PRO POKER PLAYER and win unique trophies!
– DISCOVER the REAL POKER experience on your Nintendo Switch™!
– Log in daily and get EXTRA CASH!
– Enjoy an ORIGINAL GRAPHIC STYLE of Texas Hold 'Em Poker!
– FULL SUPPORT for English, French, German, Italian, Russian, Spanish, Polish, and Portuguese!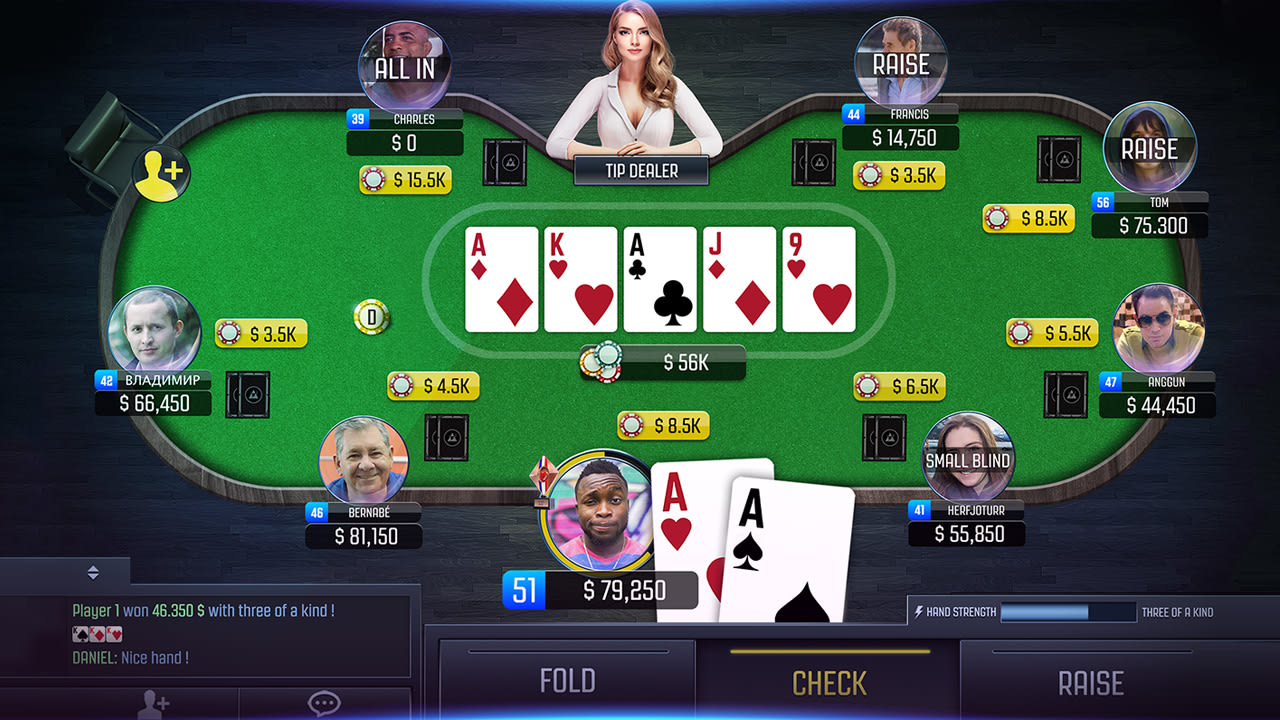 Fhtagn! – Tales of the Creeping Madness
Adventure for up to 4 players
Release date: August 12
Play as one of four cultists intent on destroying the world by summoning an Ancient Horror.
Decide how you will be preparing for the final ritual by visiting various locations in the unsuspecting town of Arkham and navigating iconic Lovecraftian events.
Battle investigators, gangs, corrupt cops and horrors from the Depths to bring about the end of the world!
FORECLOSED
Single-player action-adventure
Release date: August 12
FORECLOSED is a narrative-driven action-adventure set in a Cyberpunk world filled with action, suspense, and experimental augmentations.
Follow the story of Evan Kapnos, his identity recently Foreclosed, stripped of his job, his brain implants and his access to the city Block-chain, he must now escape before his identity and implants are auctioned off.
Dinosaur Fossil Puzzles
Single-player puzzle/education
Release date: August 12
Become a dinosaur expert solving puzzles! Play "Restore screen" and "Dig up screen"!
"Dig up screen": Dig up and collect! Break rock panels with the pickaxe. Discover all fossil panels and take them to the Restore screen.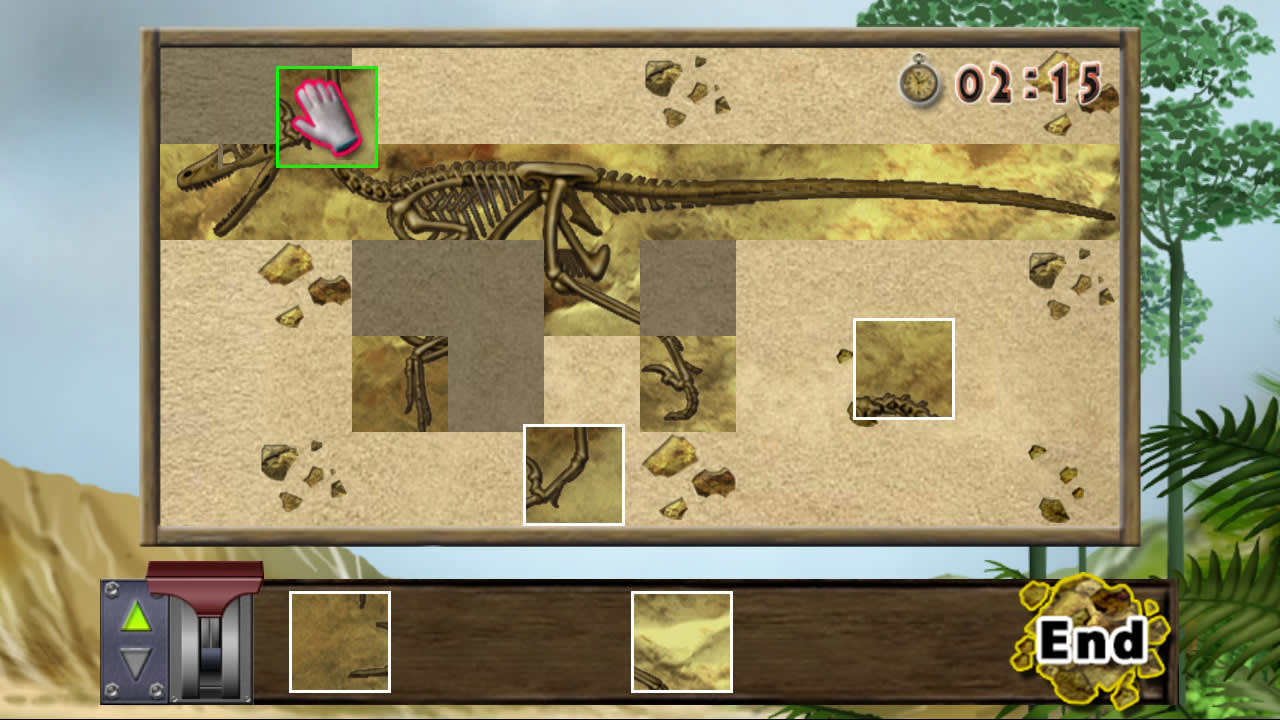 Mary Kay Andrews: The Fixer Upper
Single-player adventure/puzzle
Release date: August 12
After her boss in a high-powered Washington public relations firm is caught in a political scandal, fledgling lobbyist Dempsey Jo Killebrew is left almost broke, unemployed, and homeless. Out of options, she reluctantly accepts her father's offer to help refurbish Birdsong, the old family place he recently inherited in Guthrie, Georgia.
All it will take, he tells her, is a little paint and some TLC to turn the fading Victorian mansion into a real-estate cash cow.
Before long, what started as a job of necessity will somehow become a labor of love and, ultimately, a journey that takes her to a place she never expected, back home again.
Tetragon
Single-player platformer/puzzle
Release date: August 12
Somewhere in the parallel universe there is a world made of the plane realities. These planes float around the sacred jewel – TetraGen. Since the dawn of time it had been a prosperous world with no place for anything evil in it… until out of nowhere a mysterious dark energy started to grow in Tetragon. After a while it had spawned the most bizarre creature intending to destroy the TetraGen and plunge the world of Tetragon into the chaos! Eventually, this creature had reached its goal and the TetraGen jewel was broken into the pieces. Only by using all of its powers the Will of Tetragon managed to imprison the dark creature but it was too late. Now someone brave has to fix this broken world by retrieving the pieces of TetraGen…
• Hundreds of puzzles, mazes and challenges, based on the world spinning and tower moving. Pave you own way in this labyrinth of realities the world of Tetragon consist of!
• Unique gameplay mechanics, which could be a true challenge even for an experienced puzzle game fans!
• Over 40 different levels combined in the three magic worlds. While player delves deeper into the tunnels of this reality, the world of Tetragon offers more challenging and exciting puzzles!
• Epic battles and captivating heartwarming story about the father in search of his lost son. In his journey Lucios has to overcome all the challenges and face the dangerous and mighty enemy to finally find his son Jerry and save the universe of Tetragon!
One Deck Dungeon
Single-player adventure/strategy
Release date: August 12
Adventure calls… but you don't always have time to spend hours optimizing your character sheet or managing your inventory! One Deck Dungeon lets you jump right in to bashing down doors, rolling dice, and squashing baddies with style. Get a full roguelike game experience, boiled down to its essence, and captured in a single deck of cards and a handful of dice!
All cards in One Deck Dungeon have many colorful boxes. Roll your dice, and attempt to fill in as many boxes as possible. For every one you don't fill, you'll suffer consequences in hearts and time! Once you complete an encounter you'll be able to learn a new skill, acquire a new item, or gain experience to level up your hero. Descend the dungeon and face the boss for the final challenge!
After every game, your heroes make progress toward unlocking up to 15 new talents, building up their power for future games.
Once you know your way around the dungeon, a game takes about 15 minutes. It might take a little longer if you're learning, or a lot shorter if you jump into a pit of spikes.
Doctor Who: The Lonely Assassins
Single-player adventure/sim
Release date: August 12
Building on the terrifying legacy of the Weeping Angels, first encountered in the iconic story "Blink", Doctor Who: The Lonely Assassins is a thrilling found-phone mystery developed by the award-winning creators of Sara Is Missing and SIMULACRA.
Amidst a sinister series of events at a seemingly abandoned house in London, someone goes missing, and you find their phone. When it begins to self-destruct, ex-UNIT scientist Petronella Osgood enlists your help to uncover hidden clues and solve cryptic puzzles. Will you unravel the truth behind the chilling disappearance before it's too late? But remember: don't turn your back, don't look away and DON'T BLINK.
Cardaclysm: Shards of the Four
Single-player adventure/CCG
Release date: August 13
You are a dark wizard who shouldn't have tinkered with magic and spells way too powerful for you. But you did. And this time you messed up really bad: You've unleashed The Four Horsemen of the Apocalypse and their minions upon the World! Well done… So hurry, grab your magical cards and send them all back to their hellish dimension before the Apocalypse destroys everyone and everything – and much more importantly, before the old wizard council discovers what you have done…
Cardaclysm: Shards of the Four is a procedurally generated collectible card game mixed with action RPG elements!
Scrap Garden
Single-player action/platformer
Release date: August 13
Scrap Garden is an adorable family-friendly puzzle platformer. It tells a thrilling story of Canny, a lonely robot, who awakens in a post-robocalyptic world to find all the other robots shut down and seized up. In a moment our Canny is ready for the adventure to find some answers.
What happened to the City? Why did all robots stop moving? Did anyone survive except him? Who knows… But you'll be able to learn the truth and try to fix it all with Scrap Garden finally available on consoles! Like someone said before: Scrap Garden may look a little dented, but its heart is definitely in the right place. And that's what really matters.
Sudoku Classic
Single-player puzzle
Release date: August 13
It's like writing with a pen on paper. and the ease of playing the game. Customizable Sudoku You can customize the assist function to play with your favorite settings.
・Automatically check for misspelled numbers.
・Highlight squares with the same number as the selected number
・Highlight squares in vertical and horizontal columns with the cursor
・Highlight squares with the same number as the selected number
・Change the design of letters.
・Display timers.
.cat Milk
Single-player adventure/platformer
Release date: August 13
This is a white little cat who loves to jump and to get into adventures around the town until he finds milk to drink. Once he accomplishes his mission, then it is time to go home. A fluffy white cat.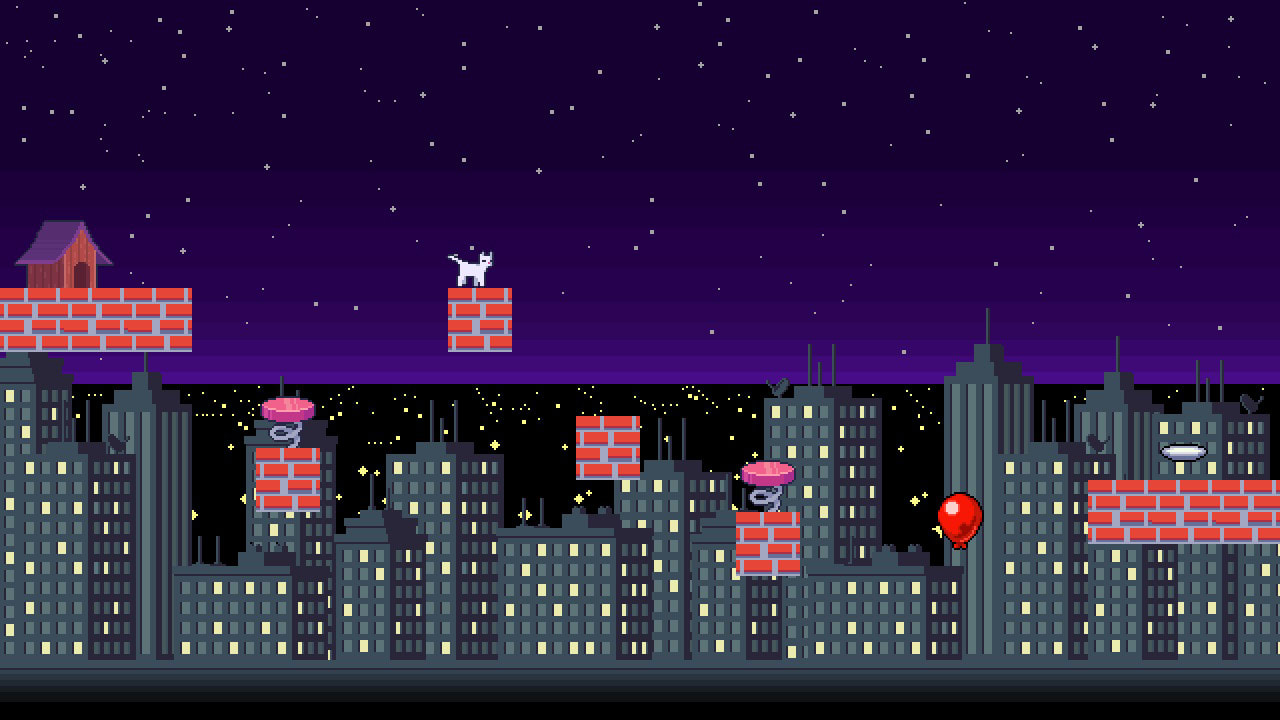 Fort Triumph
Strategy/RPG for up to 8 players
Release date: August 13
Fort Triumph is a challenging fantasy turn-based tactics game where permanent death is a possibility at any moment. How's that for pressure?
Lead a band of heroes with different skill sets through a witty, parody fantasy plot. Missions with various objectives are waiting for you on tiled procedural maps—whether in story mode or skirmish, prepare yourself for a grand adventure.
Utilize your surroundings: Every tree or boulder is a potential weapon in battle.
Strategize: Choose between four factions and four classes. Build your base, gather resources and teach your characters new skills!
Grow your heroes: Gain traits and cross-class skills to make your heroes unique every time you play!
Explore procedurally generated maps: Fort Triumph features flexible world maps with variable locations and events. Each battle calls for a new plan.
Turn up the volume: Marco Valerio Antonini, an award-winning composer, created the original in-game music.
Whiskey Mafia: Frank's Story
Single-player action
Release date: August 13
Whiskey Mafia: Frank's Story is the new chapter of an ambitious crime story set in New York City in the mid 1920s. It tells the story of Frank, a humble and unremarkable postman who dreams of living big time. He receives a letter from his old buddy Leo who was able to successfully survive the horrors of war. Leo proposes to open their own bar as the first business and the first step to a glorious future.
In all of a sudden, their plans go south as they have to deal with loan sharks, business rivals, bootleggers and other kinds of criminals. The duo has to fight off competitors, raid their warehouses and run things smoothly with their own bar. Do you have what it takes to deal with tension and become a bar owner during one of the hard times of NYC?
PAW Patrol The Movie: Adventure City Calls
Adventure/action for up to 2 players
Release date: August 13
A big city means a bigger adventure! When Ryder and the PAW Patrol learn that Mayor Humdinger has taken over a buzzing metropolis, they must race into action to save Adventure City from his selfish scheming. The pups need YOU to join Team PAWsome!
So, Adventure City here we come! Be your favorite pups including Chase, Skye, Marshall, and new streetwise city girl, Liberty – and use their unique abilities in high-adrenaline rescue missions. Use next-level gadgets and vehicles to explore all-new locations from PAW Patrol: The Movie. And have fun with minigames like Pup Pup Boogie, Runners, and more. You can play solo, or in couch co-pup mode with a friend, in this fun-for-all 3D platforming adventure.
The PAW Patrol pups were born to be heroes – are you ready to join them on their bravest mission yet?!
WitchSpring3 [Re:Fine] – The Story of Eirudy
Single-player adventure/strategy
Release date: August 13
WitchSpring3 Re:Fine – The Story of Eirudy takes you deep into the Misty Forest, where the Witch Eirudy lives secluded from the rest of the world, when one day she meets an adventurous young man named Adrian in the forest, Eirudy's life changes as she is thrown into the tide that determines the fate of deities and humans. The adventure begins and leads you down to an entwined path between light and darkness – which patch will you choose?
With Japanese voice actors, and text fully localized into English, the game is a stand-alone title in the Witch Spring Universe. It comes with new visuals and sound, very cute art style and loveable characters.
Barry the Bunny
Single-player platformer
Release date: August 13
Barry the Bunny is a challenging 2D platformer about a Bunny who likes carrots and loves building bridges!
Explore lush 2D landscapes, and help Barry walk, jump, collect or throw items to progress through each level. Barry will travel through 4 different worlds, defeating enemies, facing dangerous traps, conquering challenging platforming levels and getting enough wood to build new bridges!
Can Barry repair all the bridges so that the little bunnies can return home?
Hop into platform action fun with Barry the Bunny.