A new week means a new selection of games coming to Nintendo Switch, including Subnautica: Below Zero, Tears of Avia, Critadel and more. Check out the list below or proceed to the official site to find out more!
Critadel
Single-player action-adventure
Release date: October 13
A mysterious tower with hundreds of branching paths to the top! A hardcore action game with GBA-inspired graphics and a pulse-pounding techno soundtrack, Critadel offers a virtually limitless variety of weapon and item configuration options. With upgradeable playable characters and continuously reconfigured branching paths, it's a game that's different every time you play it!
Three different playable characters (fearless fighter Nox, mysterious cultist Ahnushu and combat android Alice), each with their own unique starting weapons/items, upgradeable abilities and unlockable costumes
360° aiming cursor allows you to blast enemies in any direction
Dodge-roll maneuver with limited invincibility for avoiding attacks
Powerful weapons that can be purchased or found randomly in the tower
Collectible artifacts that give passive bonuses when equipped
Two types of in-game currency: crystals (found throughout the tower) and orbs (earned by defeating bosses)
Two difficulty modes, plus a Boss Rush mode for replaying boss battles
Aeon Must Die!
Single-player action
Release date: October 14
Aeon, the dreaded Emperor of the unstoppable Void Armada, has been betrayed and left for dead by his generals. Weakened and without a body to exact his revenge, he manages to merge with you to survive and bring forth his wrath.
Travel across the futuristic city of Pantheon to destroy or subdue those who betrayed Aeon, while fighting for your mind, free will, and control of your body. Experience a unique beat 'em-up introducing breakneck risk-reward gameplay, innovative AI and tactical fighting, all packaged in an incredible art style. Will you succumb to Aeon's will and unleash his awesome power, losing yourself in the process? Or will you choose the hard way and remain free, at the cost of your strength?
Subnautica + Subnautica: Below Zero
Single-player adventure
Release date: October 14
Combining the award-winning game Subnautica with its sequel Subnautica Below Zero, this Nintendo Switch™ exclusive allows players to fully immerse themselves in the full mystery surrounding the water world of planet 4546B.
Craft equipment, pilot submarines and out-smart wildlife to explore lush coral reefs, volcanoes, cave systems, and more – all while trying to survive in both hostile water zones and frozen terrain.
A Little Golf Journey
Single-player sports
Release date: October 14
Join us on A Little Golf Journey.
Embark on your adventure and bring colour back to the world as you complete golfing challenges across multiple destinations. With over 100 holes split across 10 stunning courses, you'll be able to unlock secrets and discover mysteries along the way.
Who knows what awaits you on your journey.
Discoveries that go beyond. Begin your golfing journey and discover a friendship that takes you across serene locations, all the way to the moon.
The Sundew
Single-player adventure
Release date: October 14
Welcome to Shibukawa
You are Anna Isobe, a cybernetically enhanced cop in a world that's left you behind. Once a shining hope for the future, cyborgs have become taboo, replaced by drones and automata that make even your heightened abilities obsolete. Stuck in a thankless job surrounded by indifferent eyes you still have a duty to protect and serve, and that's just what you're going to do.
The Sundew is a dark adventure game set in the aftermath of a devastating future war, where the world as we know it was twisted by flames into a terrifying new dystopia. What begins as a normal day quickly becomes something else, and soon a lonely beat cop will hold the fate of the world in her hands.
Fight of Animals: Arena
Fighting for up to 8 players
Release date: October 14
Players take on the role of cute meme animals, and defeat all other animals through intense fighting.
6 different stages and 2 game modes are provided to players to choose from.
Players can enjoy funny and decisive battles through the single-player or multiplayer mode!
Meme animals strike again!
In Fight of Animals: Arena, all 12 characters from Fight of Animals are provided for selection.
What sparks will arise from their battles!? You decide!
DUNGEON ENCOUNTERS
Single-player RPG
Release date: October 14
An otherworldly labyrinth has suddenly appeared on the outskirts of a quiet town. Make clever use of your abilities to chart the depths, overcome obstacles and defeat your foes in thrilling battles!
From some of the key development team behind the legendary FINAL FANTASY franchise, DUNGEON ENCOUNTERS is a dungeon exploration RPG where you must strategize to survive. The streamlined interface gives you the freedom to prepare and manage your party as you strive to reach the final floor.
During your expeditions, you'll discover rare and powerful items, meet lost adventurers who might just become new allies, and come face-to-face with deadly monsters.
Do you have what it takes to overcome the numerous trials that await you and discover the dungeon's secrets?
Red Ronin
Single-player arcade
Release date: October 14
Red Ronin is a Turn-based but fast paced dash 'n slash game where a bloodthirsty ronin and her companion bot search for revenge.
After being betrayed by her former team, Red embarks with her companion bot ISAAC in a non stop revenge journey to eliminate everyone who left her behind.
Zumania – Magic Casual Puzzle
Single-player arcade
Release date: October 14
The unexplored colorful worlds of Zumania are full of adventure and mystery!
Embark on an incredible adventure across magical worlds with a magical ballista. Explore the mysteries of ancient worlds and get all the exotic bonuses that will help you solve the puzzles!
Casual games are ideal for the whole family, because it is not only pleasant entertainment, but also a useful pastime — the game develops logic, attentiveness and fine motor skills of hands.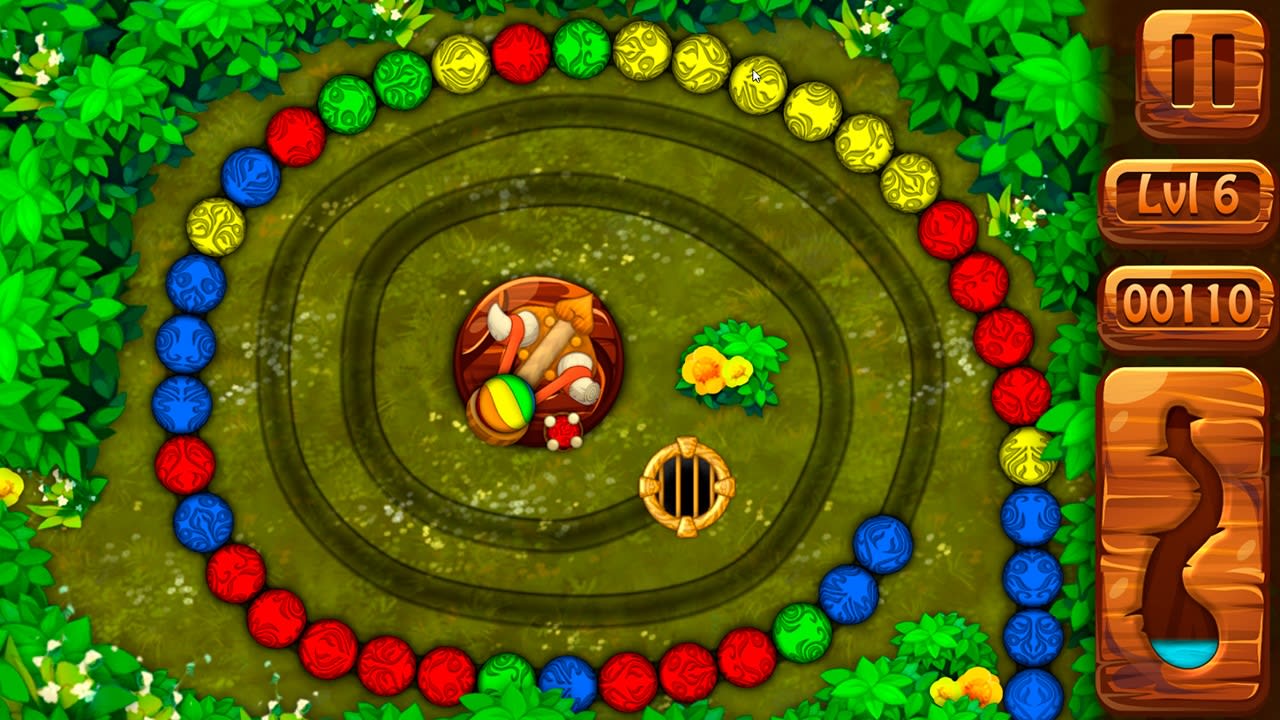 Ruin Raiders
Single-player arcade/adventure
Release date: October 14
Ruin Raiders is a turn-based tactical roguelike where you guide squads on a mission to explore an ancient, ever-shifting civilization. Explore ruins, demon-infested depths, and more while upgrading your raiders with unlockable gear before facing bosses that hide in the abyss.
Inspector Waffles
Single-player adventure
Release date: October 14
Inspector Waffles was hoping his worst days were behind him, but the murder of a high-profile industrialist CEO beloved by the citizens of Cat Town raises new questions and fears.
Being the best inspector on the CTPD, Waffles has no choice: he's gotta push past the painful memories, don his well-worn overcoat, and prepare to get his paws dirty.
A detective story reminiscent of the old school classics, Inspector Waffles provides plenty of peculiar mystery, a story full of intrigue, and a slew of characters to interrogate, all wrapped into beautifully simple pixel-art. Will you be able to sniff out every clue and nab the murderer?
Henchman Story
Single-player RPG/Sim/Action
Release date: October 14
Henchman Story is an interactive story where you play as a beleaguered henchman working for a bumbling supervillain.
It's thankless work. Week in and week out, you put on your purple spandex and get the crap beaten out of you by much stronger, much cooler people wearing much fancier spandex. But the checks clear, and Lord Bedlam offers healthcare, so a job's a job, right?
Even henchmen have bills to pay, and sometimes, even henchmen can make choices that change everything.
Evil Tonight
Single-player adventure
Release date: October 14
Silvia isn't afraid of evil. Evil is her job. As a modern exorcist, Silvia has overcome countless horrors with her ability to materialize the evil of haunted places… But tonight… things don't go as planned… Fight, survive, explore, solve puzzles and uncover the mystery of… Evil Tonight!
No map. No hand holding. Like classic survival horror games of old, Evil Tonight features exploration in its purest form. Find items, discover hidden paths, solve puzzles, manage scarce ammunition, and fight for your life against the evil that lurks in an abandoned Performing Arts School where no two rooms look alike… With an array of evil creatures and memorable boss battles, prepare to be challenged!
Tears of Avia
Single-player RPG/strategy
Release date: October 14
Tears Of Avia is a turn-based strategy and tactics game, set in the beautiful world of Estera.
Estera, a once proud and thriving world, is torn apart by war between the two large city-states; Tirig, the largest military in the land who praise the Gods, and the city state Helmgar, the Godless heretics to the north. Build your party and venture forth to discover the secrets behind ancient long abandoned cities and decide where your own morality ultimately lies in this turn-based action strategy game.
Gleylancer
Single-player arcade/action
Release date: October 15
In the year 1992, Gleylancer was released as an iconic space shooter.
Our heroine pilot decides to hijack the prototype fighter and go after her missing father.
Get ready to shoot your way through battalions of hostile aliens as you guide your ship safely across the universe.
Equip multiple weapons and powerups… Choose between different optional formations to customize your ship and become the most powerful fighting force in space.
Wild & Horror Pinball
Single-player arcade
Release date: October 15
Enjoy 6 games in one with the perfect reproduction of real pinball machines, with all kinds of graphic details and sounds.
Discover all the secrets, in these thrilling games, a great challenge awaits you.
Complete all the missions and become number 1 in the world or the best among your Friends, posting your high score on the online leaderboard.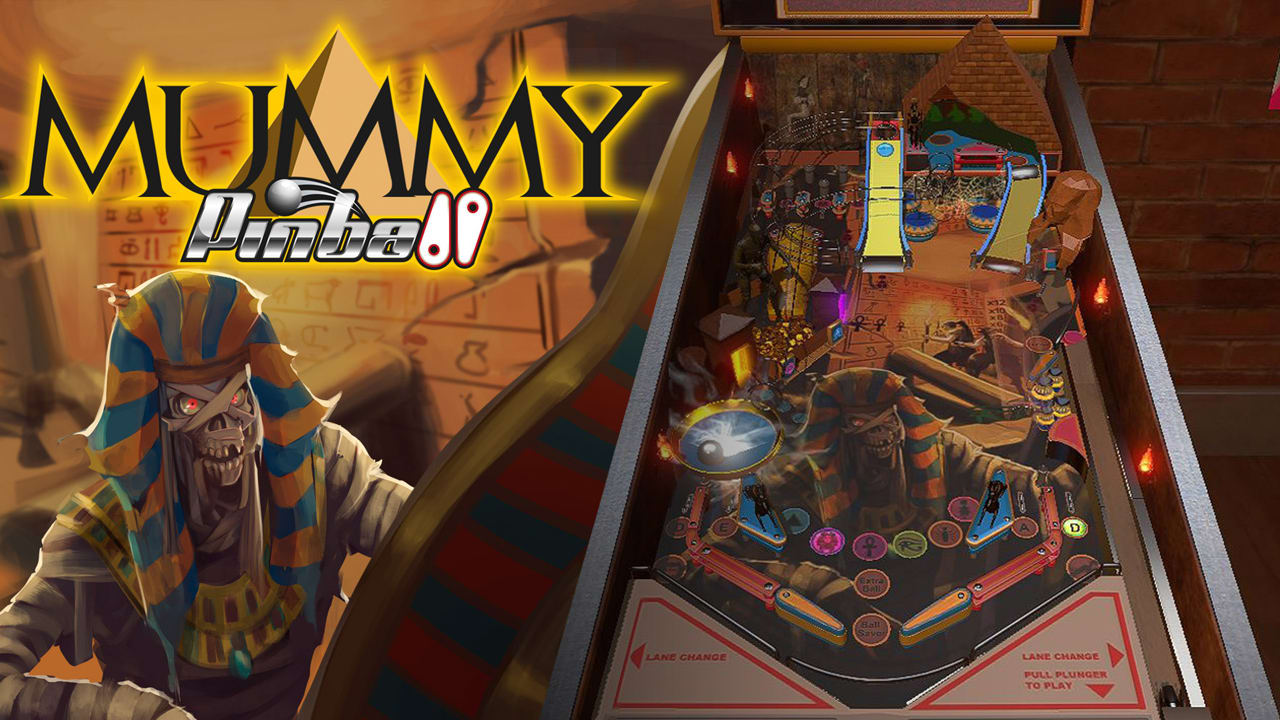 The Good Life
Single-player adventure RPG
Release date: October 15
Journalist Naomi Hayward is drowning in debt and is at the end of her rope. Having accepted a request from The Morning Bell newspaper to "uncover the mystery of a small English town", Naomi finds herself far from her home in New York, in Rainy Woods. Upon beginning her investigation, Naomi – camera in hand – soon discovers an inexplicable phenomenon in which the townspeople transform into cats and dogs as night falls… Then, as just she's looking into that particular mystery, a murder occurs… Join her as she attempts to reveal the truth about Rainy Woods.