With July just about to roll in, Nintendo has prepared a variety of new games that are about to be unleashed on Switch. While this week's selection might not be as big or mighty as some of June's, there is still something to be found for every type of gamer around!
Check out the list below or proceed to the official site to see the entire selection of games arriving on the Nintendo eShop in the near future.
A Tale of Synapse: The Chaos Theories
Adventure/platformer for up to 2 players
Release date: June 30
A Tale of Synapse is a cross of platformer and puzzle game melting abstract art and sciences. Use the universe rules and all the element that compose it to help Synapsians to openminded. Discover an incredible and colorful story with Sci and Néro, two heroes, who cooperate to evolve in this oneiric world based on Math's' logics rules. The original soundtrack will immerse you in the universe of Hemeide.
Arkan: The dog adventurer
Single-player platformer/action
Release date: June 30
A unique explosive mixture of platformer and arkanoid! Hit the ball! Move around, jump! Smash the bricks! Destroy the enemies! Destroy everything destroyable!
Dodge enemy shells and attack in response, the ever-growing complexity will not let you get bored. Walk through a huge number of levels using your accuracy and reaction.
Alphadia Genesis 2
Single-player RPG
Release date: July 1st
While claiming to protect its citizens, the Empire has launched a ruthless campaign against the Atramian population—those said to be infected with black energi and whose existence they deem to be a threat to the world. Discover the true face of evil in this next chapter of the Alphadia series, a story filled with belief, sacrifice, revenge, and ultimately hope!
Dragon Question
Single-player RPG/studying
Release date: July 1st
Dragon Question is an edutainment software that combines mathematical exercises with the defense genre.
You are Archmage Ryn, tasked with guarding the millennial kingdom of Mathateria. Defend the gates by solving math problems from hordes of monsters. Defend all four gates before a showdown with Isaac, the dragon of doom, and the main culprit behind the chaos.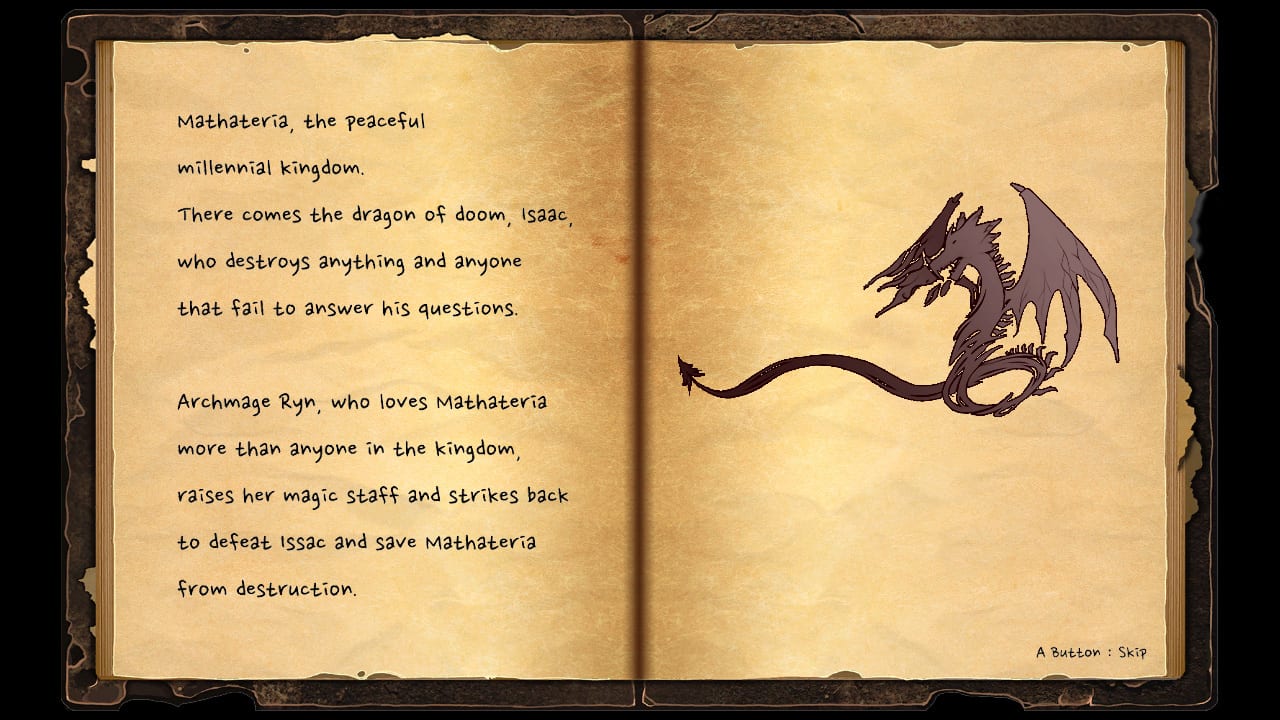 Kickerinho World
Single-player sports sim
Release date: July 1st
Welcome to the juggle world where you use your feet, legs, knees, chest, shoulders, and head to keep the ball in the air. Customize your character, discover various maps, learn epic kicks, and unlock new balls! Listen to soccer tips and master your skills to become a legendary football juggler.
And remember – training makes perfect!
Pigeon Fight
Arcade/adventure for up to 8 players
Release date: July 1st
Have you ever seen a group of pigeons fighting for bread?
As a player, you become one of them!
The Procession To Calvary
Single-player adventure
Release date: July 1st
Huzzah! The holy war is over! Your oppressors have been vanquished, the churches of the Old God lay in ruin and thousands of innocent people have been murdered! But it's not all good news; the tyrant Heavenly Peter has escaped your clutches, and you have been tasked with finding him…
The Procession to Calvary is an adventure game in which you journey through a richly detailed landscape built from hundreds of Renaissance paintings.
Discolored
Single-player adventure/puzzle
Release date: July 1st
Discolored is a strange and surreal puzzle adventure, taking place over two-or-so hours in a single desolate location. Your mission: restore the color to this once-vibrant world. What caused the colors to disappear? How can they be brought back? As you explore, you'll solve an array of inventive puzzles and uncover a selection of clues – leading you to discover the deeper secrets of this strange place at the end of an abandoned highway.
Path: Through the Forest
Single-player puzzle/strategy
Release date: July 1st
Life has a long way to go, how much courage does it need to accumulate to make a choice for leading to the future?
Walking from dawn to night, from passing through the valley to looking up to the starry sky, "There are two roads in a forest, and I chose the one with fewer people's traces, which has determined the paths of my life."
Each chapter corresponds to the runes in different functions-forest, lights, sleepness, gravity and the scales.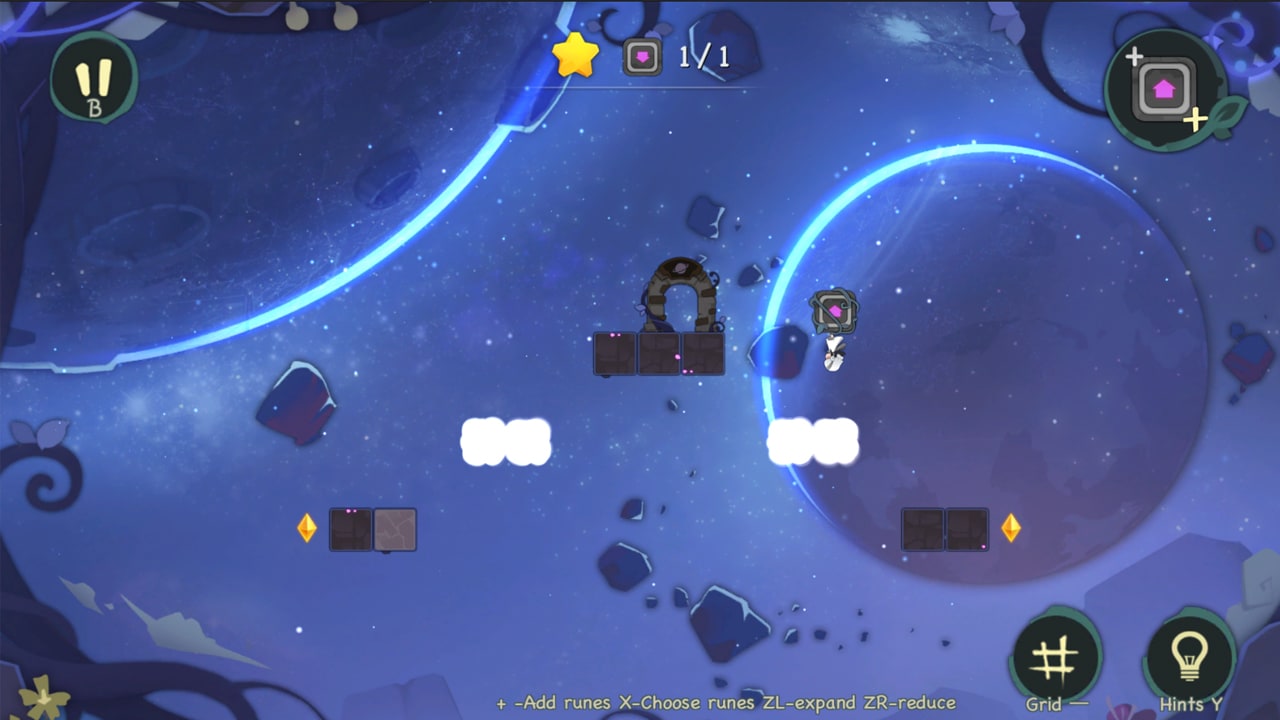 Epistory – Typing Chronicles
Single-player adventure
Release date: July 1st
In Epistory you play the muse, a fictional character in a world where everything is untold. Your adventure begins on a blank page, but the world will soon become larger and livelier as you gather inspiration, solve its mysteries and defeat its enemies. From movement to opening chests and fighting in epic battles.
As you progress and explore the fantasy origami world, the story literally unfolds in the writer's mind and the mysteries of the magic power of the words are revealed.
Epistory immerses you in an atmospheric action/adventure game where you play a girl riding a giant fox who fights an insectile corruption from an origami world. As you progress and explore this world, the story literally unfolds and the mysteries of the magic power of the words are revealed.
Mythic Ocean
Single-player adventure
Release date: July 2nd
Freely explore a vibrant ocean. Have relaxing, deep, and amusing conversations with six different gods and a cast of sea creatures.
The advice you give continuously alters your story and leads to thousands of possible endings, ranging between harmony and pandemonium.
Which god will rise above? What kind of universe will they create? Discover the outcomes of your choices.
Colossus Mission
Single-player arcade
Release date: July 2nd
When a huge alien spacecraft enters low Earth orbit many nations send their teams to investigate it. Your crew is the only one who managed to get inside the colossal vessel. Now the exploration and research rests on your shoulders.
Defeat levels to learn more about the spaceship and it's members. Your piloting skills will be tested as this is not a friendly environment to stay. Even considering all the help you get from an unknown entity.
Revolver and Co
Single-player puzzle
Release date: July 2nd
As Izzy Buspec, the newest recruit to Randco, take charge of their patented revolver as you explore the densely packed biomes of Corvynnia, bringing down hordes of docile robots in a money-making adventure. Every time you fire, you'll have to answer one of over 2,000 trivia questions with answers based on numbers, percentages, geography, dates, and more – the further you are from the actual answer, the more of its own ammunition the revolver will discharge. If you run out, it's back to Randco HQ to reload!
Revolver and Co features 105 story levels across 7 unique worlds and 12 question themes which will test you on a wide range of subjects, tied together with humorous debriefings between Izzy and her maniacal boss before the start of each mission.
Foodtruck Arena
Racing sims for up to 4 players
Release date: July 2nd
Become one of the legendary chefs, take part in an unforgettable tournament, battle against formidable opponents, and climb to the top of the culinary world!
Join the colorful cast of food truck owners who – using their eccentric cars, quirky recipes, and love for food – try to change the stagnant world of gourmet cuisine, one meatball at a time.
Best Day Ever
Single-player adventure
Release date: July 2nd
Best Day Ever is a narrative game in which you will play 4 characters. Your goal? Manage their daily life and help them overcome their difficulties to create their best day ever.
In Waters City, the picture is not all bright. Emma, Jordan, Paul and Jenny won't say otherwise: they face many injustices on a daily basis and need your help to face these trials. Get to know them and achieve their goals by making good decisions with them.
Each story has multiple endings. It is YOUR decisions that will change the events experienced by the characters and trace their path to their best day ever. And what if these seemingly independent stories were finally linked together?
Super Destronaut DX-2
Single-player arcade
Release date: July 2nd
Super Destronaut DX 2 is a retro space shooter with multiple modes. Test your abilities with the challenges or try to beat your high score in the arcade modes. Play against the clock, the more classical 3 lives, or even with limited bullets to see how many aliens you can destroy.
Hope's Farm
Single-player puzzle-adventure
Release date: July 3rd
Escape the big city stress and experience the quiet charm of rural life. Match your way through an incredible farming adventure. Grow crops, plant trees, raise adorable animals and customize a wonderful farm. Sell the farm goods through challenging match-3 levels and earn experience points to unlock lots of new items!
Do you have what it takes to manage a successful farm? Find out on this amazing and unique blend of farming and matching game. And show your farming and decoration skills in Hope's Farm. It has never been so fun to take care of a farm.