While the gaming world holds its collective breath awaiting the arrival of Cyberpunk 2077 by CD Projekt RED, a number of new games trickles onto Nintendo Switch, expanding its massive library of titles. 
Check out the list below or the official site to see if anything catches your attention!
Ghostrunner
Single-player Action
Release date: December 9
Publisher: 505 Games
Ghostrunner is a hardcore FPP slasher packed with lightning-fast action, set in a grim, cyberpunk megastructure. Climb Dharma Tower, humanity's last shelter, after a world-ending cataclysm. Make your way up from the bottom to the top, confront the tyrannical Keymaster, and take your revenge.
Ghostrunner offers a unique single-player experience: fast-paced, violent combat, and an original setting that blends science fiction with post-apocalyptic themes. It tells the story of a world that has already ended and its inhabitants who fight to survive.
I, AI
Single-player Platformer
Release date: December 9
Developer: Sometimes You
Publisher: Sometimes You
You are self-aware AI that was created on a space military station developing weapons. Now your goal is to break out of the lab and conquer your freedom. But you will not be allowed to escape so easily… Make your way through enemy army on the way to the stargate!
Great colorful graphics with awesome effects

Upgrade weapons of your ship and unlock superweapons

Epic boss fights

20 various missions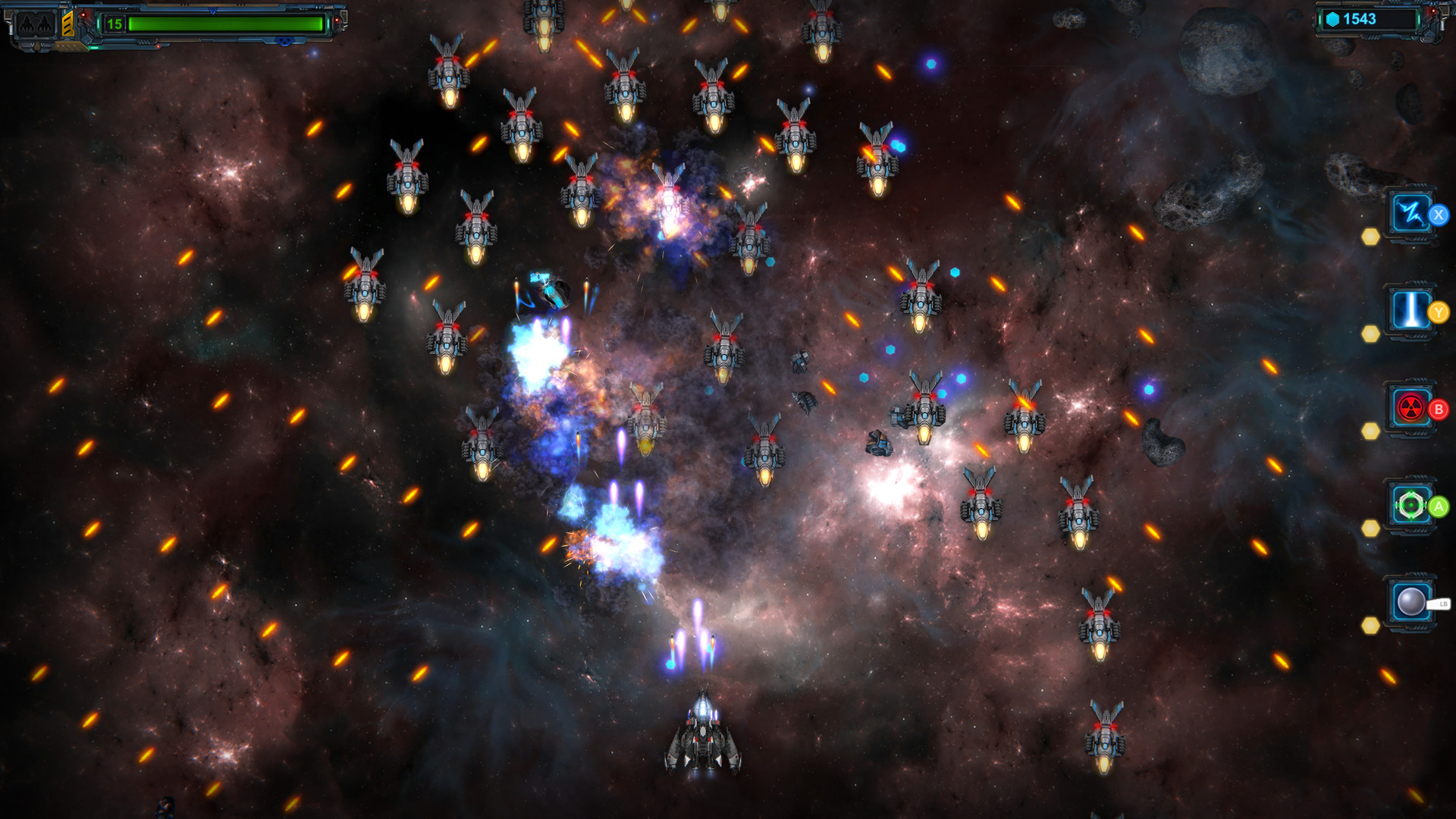 Accidental Queens Collection
Single-player Puzzle
Release date: December 10
Developer: Accidental Queens
Publisher: Plug In Digital
Alt-Frequencies is an audio mystery game where you use the airwaves to open the world's eyes to the truth. Record, rewind time and broadcast snippets of radio shows to expose radio hosts, conspiracy theorists, politicians, underground activists – and a dog.
The Lost Phone games are about exploring the intimacy of an unknown person whose phone you've found.
They are designed as narrative investigations where you must piece together elements from the different applications, messages and pictures to progress. Through the interface of a mobile phone, you must discover what happened to their owner.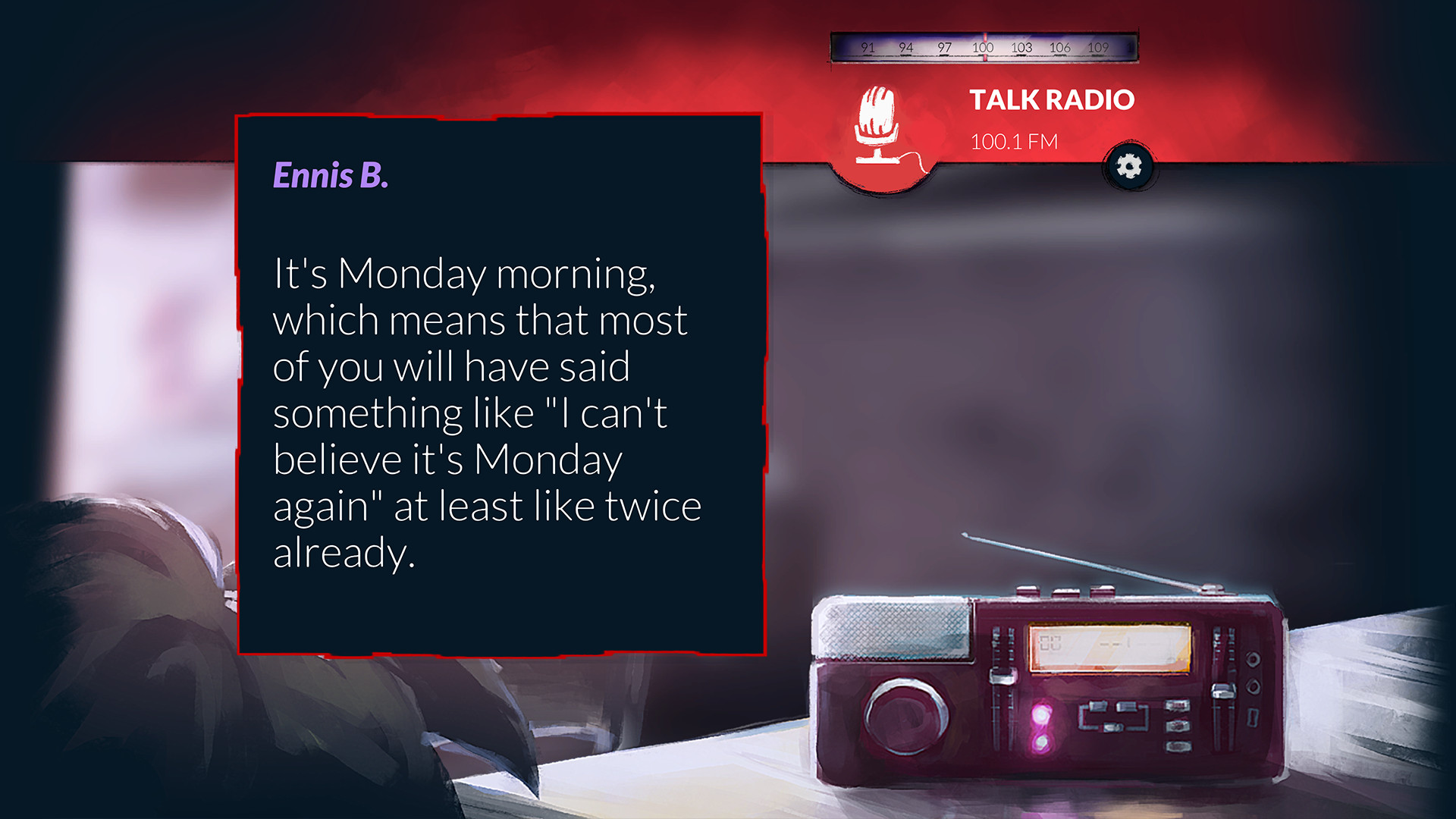 PixelJunk Eden 2
Arcade for up to 2 players
Release date: December 10
Developer: Q-Games
Publisher: Q-Games
From the mind of Baiyon, creative director and hypnotic soundscape composer, for both the award winning Pixeljunk Eden and Eden Obscura, comes Eden 2, an exploration of life, color and collaboration as Grimps reinvigorate and revitalize the world in a swath of luminescence, painting upon a lush canvas as they play.
Return to the spectacular, ever-changing gardens of psychedelic sights and sounds as you cultivate new plants and biomes, collect pollen and help seeds sprout new exotic leaves and bloom flowers, all against a dynamic and vibrant backdrop of mellow, multi-hued visuals.
Swing and spin from silk threads, in both single and cooperative play as you and a partner pirouette around one another in brush-strokes of light and color in the world on your journey to collect the all-important "Spectra," the source of all life in the world.
Evolution Board Game
Board Game for up to 4 players
Release date: December 10
Developer: North Star Digital Studios
Publisher: North Star Games
In Evolution, you adapt your species to survive, and stay one step ahead of opponents.
Watering hole running dry? Evolve a long neck to reach food in the trees.
Staring down a Carnivore? Develop a hard shell to protect you.
Opponent has too many species? Time to go on the attack yourself by adapting into a Carnivore.
Tanuki Justice
Action-Adventure for up to 2 players
Release date: December 10
Developer: Wonderboy Bobi
Publisher: No Gravity Games
Tanuki Justice is a continuous intensive action run'n gun in which you incarnate a tanuki brother and sister. You'll face hundreds of enemies in feudal Japan. Varied environments with landscapes of all kinds, retro and fast rhythmic music, numerous and difficult situations reminiscent of good old arcade games. A gameplay both simple and rich allowing spectacular actions. Possibility to play with 2 people for even more fun. And challenges that will challenge even the most skilled players. Time will be your worst enemy.
OctaFight
Arcade for up to 8 players
Release date: December 10
Developer: Pixel Almost Perfect
Publisher: Silesia Games
OctaFight is an explosive combat game. A tribute to good old couch multiplayer titles, offering intense and devastating versus matches.
Create your own fighting rules, from fairly competitive to deliciously chaotic, compose with various bomb types, crazy game modes and momentous arenas.
With his amazing overpixelated Art, OctaFight declares his love to minimalism and refined design, and explores the promises of the ultra-low definition!
Alt-Frequencies
Single-player Adventure/Puzzle
Release date: December 10
Developer: Accidental Queens
Publisher: Plug In Digital
Alt-Frequencies is an audio mystery game where you use the airwaves to open the world's eyes to the truth. Record, rewind time and broadcast snippets of radio shows to expose radio hosts, conspiracy theorists, politicians, underground activists – and a dog.
By redistributing information, you change what happens in the next 3 minute time loop and impact both news cycles and the lives of the people behind them.
Listen as their personal stories evolve, in a world that seems to stand still.
Warplanes: WW1 Sky Aces
Single-player action/arcade
Release date: December 11
Publisher: 7Levels
Take on the role of one of the brave pioneers testing the Wright brothers' invention in action. Examine both your flying skills and your machine's capabilities in extreme war conditions, where constructors and pilots alike were learning their plane's limits.
Feel like the famous pilot Manfred von Richthofen, a.k.a. the "Red Baron," when flying his Fokker Dr.I – or 30 other historical planes at your disposal! From light fighters like the Airco DH.2 to enormous 4-engine bombers like the Sikorsky Ilya Muromets. Customize and upgrade each machine to make it your own – and recognizable by your enemies from afar.
Autumn's Journey
Single-player adventure/RPG
Release date: December 11
Publisher: Ratalaika Games
The world of Ishtera is populated by two races: dragonkind, who have lived there for eons, and the heavenkind, who have recently appeared.
Auralee, an aspiring knight from the farming town of Berri, stumbles upon something unexpected during one of her patrols. After a rather inelegant introduction, Kerr states he's really an Earth Dragon. Whether he likes it or not, Auralee is now involved in his mission to regain his dragon form. Along with some help by a fellow dragonkind named Ilmari, their journey begins…
Splashy Cube
Single-player arcade/puzzle
Release date: December 11
Developer: Red Dev Studio
Publisher: No Gravity Games
Have you ever wondered how it's like to be a cube with a sweet tooth for blobs with the same color as you and allergic to blobs in different colors? Now you have a chance to find out!
Splashy Cube is a simple puzzle game, where you travel through a series of colorful labyrinths. Avoid blobs in any other color than you, pointy spikes and falling down the abyss. Eat as many tasty blobs to gain points and lead on the scoreboard.
Let yourself sink into this surreal world and complete "just one more" level!
Persian Nights 2: The Moonlight Veil
Single-player adventure
Release date: December 11
Developer: Artifex Mundi
Publisher: Artifex Mundi
Travel to the magical land of Persian Nights and save your sister from a dire fate. Feel the taste of orient in this sumptuous and beguiling hidden object adventure.
The day of Mathab is coming to an end. During this time the aura of two moons forbids spellcasting, and the magic community must rely on previously enchanted artifacts. This year, the Academy was full of uncanny accidents which lead to the scrutinous investigation led by the mysteriously looking individual. On top of that, your sister vanishes under unclear circumstances. Unfortunately, it's just the beginning of a heap of troubles that you'll be facing in the far-off orient land!