New week, new games landing on Nintendo Switch! From Macrotis and Guild of Darksteel to The Legend of Zelda: Skyward Sword HD, there are a lot of fantasy adventures awaiting their heroes! Check out the list of the latest games arriving on the console this week or proceed to the official site to find the entire lineup.
Junkyard Builder
Single-player sim
Release date: July 15
In the beginning was the junkyard. Abandoned and despised by most people. But not you! Since you're the owner, the business is booming! See that rusty car over there? Let's do some makeover. Several corroded pipes? Let's turn them into bales and sell. There's junk everywhere I see. You know what that means. That's how you make the profit!
Don't forget to invest. Why should you do everything around here? Don't waste time, get your money's worth!
Macrotis: A Mother's Journey
Single-player platformer/adventure
Release date: July 15
Macrotis is the story of a mother's relentless search for her missing children, an emotional tale told through lush 2.5D platforming filled with thought-provoking puzzles. Climb, jump and gnaw your way through beautiful yet dangerous environments, avoid traps and use water physics to your advantage. As you progress, you'll gain a variety of natural and supernatural abilities to overcome the obstacles in your path. Will you help Mother Bilby rescue her family?
Guild of Darksteel
Single-player adventure
Release date: July 15
Guild of Darksteel is a cinematic, side-scrolling adventure set in a lush, layered dark fantasy world.
Embark on a dark fantasy adventure and follow the Sellsword, an immortal, as he seeks a purpose in eternal life by joining the Guild of Darksteel.
Become one of their immortal mercenaries and investigate the mysterious tunnels underneath the cities of Ravenrock.
Wizodd
Single-player action/arcade
Release date: July 15
Wizodd is a dungeon crawler roguelike game where you find various equipment and upgrades while encountering dangerous monsters and bosses to advance down to the lower floors.
Inspired by The Binding of Isaac but without blood and more magic. This game is easy to play and simple to get the mechanics, all you do is find monsters and make them explode in different ways, and as you improve on Wizodd, you get to be stronger, dodge the various traps and clear levels more quickly.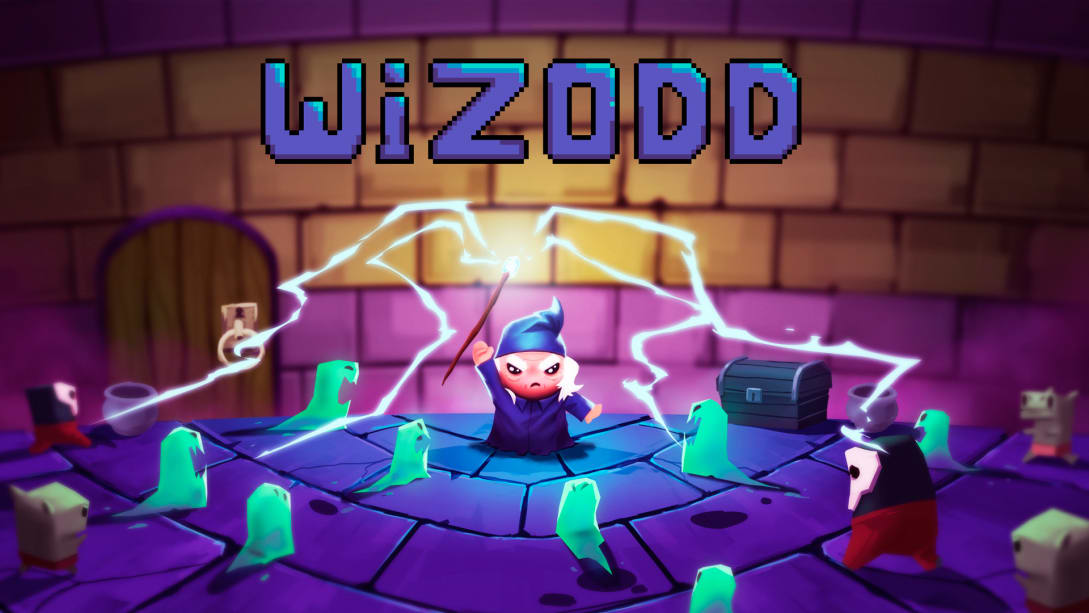 Dark Nights with Poe and Munro
Single-player adventure
Release date: July 15
Adventure in the strange town of August with local radio hosts and secret lovers Poe and Munro, as they encounter six unique mysteries on and off the air. Direct the banter and the action as they fend off a nightmare stalker who just won't let go, a vengeful ghost looking for everlasting closure, a demonic painting that grants wishes – and more – but can you keep Poe and Munro together, and alive…?
Six simultaneously released, fully interactive episodes
Almost 5 hours of full screen HD video
An intuitive point and click timed hot-spot interface
Alternate endings for each episode and hundreds of branches
Labyrinth City: Pierre the Maze Detective
Single-player adventure/puzzle
Release date: July 15
A terrible crime has been committed at the Opera City Museum! Mr. X, Pierre's sworn enemy, has stolen and fled with the Maze Stone, a magical artefact that turns everything around it into a labyrinth. Under the call of the Opera City Museum, Pierre must undertake a new adventure that will lead him from the museum, to the city streets, to a castle in the sky, a haunted mansion and much more! There is no time to lose, lest the whole world turns into a maze!
Risk System
Single-player action/arcade
Release date: July 15
Risk System is a gorgeous hand crafted 2D shmup with a unique core mechanic where you boost your ship's firepower by performing stunts and weaving between enemy fire.
This complete cohesion between controls, gameplay and aesthetics means that when you play, you'll feel like you're a daredevil ace pilot from the most awesome mecha anime!
Risk System features multiple endings and character interactions based on player performance, mirroring the experience of the protagonist gaining mastery of their ship and using the systems of gameplay to tell a story.
Defend the Kingdom
Single-player action
Release date: July 15
Defend the kingdom is a classic tower defense game where you build up towers and upgrade them to defend one end point from evil creatures approaching from one or more lanes. Different towers have different pro s and cons and it is always a trade off which tower suits the best for each situation. Explore three biomes and 35 levels each have three difficulties. Earn stars by completing each difficulty to upgrade your stats and earn gems to buy skills and power ups.
A fun tower defense game for every tower defense game fan.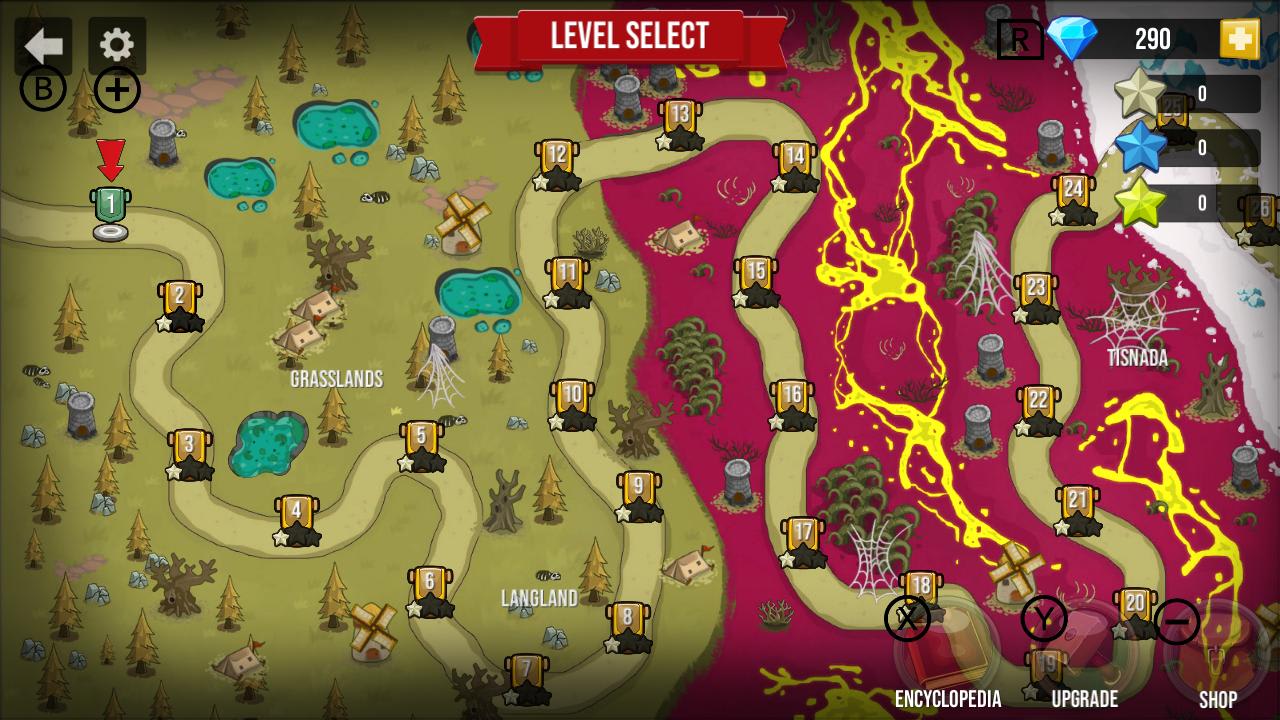 Rogue Wizards
Single-player adventure RPG
Release date: July 15
The Council oversees the elam families, aristocrats who are descended from the first humans in Rilfanor, and the banlits, who were originally people born without magical abilities. The Guild has never admitted banlits because of their lack of magical capacity; and they've never admitted women because they believed women were too weak-minded to control such power.
Now, many generations later, the elam magic is weakening, and latent magic talent has reappeared among the banlit population. Many of the elam are in denial, but some of them want to take the radical step of allowing banlits, including women, into the Guild.
In your quest you'll explore randomly generated dungeons, collect treasures, master magic, avoid traps, solve puzzles, and of course cleanse the dungeons of all the evil minions within. Every dungeon is unique, no two locations will ever be the same.
The Legend of Zelda: Skyward Sword HD
Single-player action adventure
Release date: July 16
Take to the skies, draw your sword, and experience the earliest story in the Legend of Zelda™ series. Join Link in his high-flying quest to save Zelda, a childhood friend who must confront her destiny. Soar between floating islands and descend to the treacherous surface world in this updated HD version of the Legend of Zelda: Skyward Sword game.
Gently swing your sword and angle your slashes to uncover and break through opponents' defenses using intuitive motion controls. Link's in-game movements will correspond to the angle of each strike you make with the Joy-Con™ controller, creating immersive swordplay that relies on strategy and accuracy. Movements feel smoother and more immediate thanks to the Nintendo Switch system's increased processing power and HD graphics. Take advantage of the newly-added button only control scheme—perfect for playing in handheld mode or on the Nintendo Switch Lite system.
Within the Blade
Single-player action platformer
Release date: July 16
Within the Blade is an epic game in stealth, platforming, and RPG genres, in which the player takes on the role of a Ninja. Explore the scenic world of feudal Japan, using your stealth to complete missions.
Collect various materials to craft weapons: shurikens, poisons, elixirs, grenades, mines. As well as the main weapon the Ninjato and Kusarigama to build your power.
In 1560 A.D – Japan's last Shogunate has lost full control over the realm, causing a plunge into a massive civil war. All hope lies within the ninja clan "Black Lotus" to sabotage and defend against the forces of the villain and his demonic allies. The warlord must be assassinated.
Do you have the ninja skills to save medieval Japan from a reign terror?
Lost Grimoires 3: The Forgotten Well
Single-player adventure/puzzle
Release date: July 16
The war between the Kingdom of Phoenix and the possesed army of elves and their leader Sylvanheir is coming to an end. When the subjects await the arrival of their king, his sister – the alchemist – is full of bad feelings. Strange letters, sent by her broher in the last weeks of war expedition and horrible nightmares lead her to believe that something wrong is going on with the king. She suspects that it is somehow connected with the dwellers of the Tangled Forest, who conjured people of the kingdom of elves. Is the protagonist right about all this? What inglorious secrets are hidden beneath the legendary past? Will the Alchemist unravel the complicated plot, make up for the Kingdom's sins from the past and save her brother?