The weekend of the Black Friday and Cyber Monday sales is here. For one more year, mobile game developers didn't left us disappointed with their sales. In the madness that's this weekend's Google Play Game Sales, we made a list with the 10 best. I personally like Terraria and Machinarium! (i played it for first time yesterday though) Carefully selected and
carefully delivered
as always. Check them out below and have a happy Black Friday!
(If you want more deals to satisfy your "sales hunger" check 15+ more deals here https://www.octappush.com/black-friday/)
---
Worms 3 ($4.99 -> $1.99)
5 days remaining
Worms is a chaotic turn-based strategy game laced with dark humor. DEAL yourself the advantage with a new, game-changing enhancement. Turn on the card mode and alter the start and end of each turn by the playing of strategic cards.
Monument Valley ($4.99 -> $1.49)
5 days remaining
Monument Valley is a surreal exploration through fantastical architecture and impossible geometry. Guide the silent princess Ida through mysterious monuments, uncovering hidden paths, unfolding optical illusions and outsmarting the enigmatic Crow People.
---
Terraria ($4.99 -> $2.49)
5 days remaining
The very world is at your fingertips as you fight for survival, fortune, and glory. Delve deep into cavernous expanses, seek out ever-greater foes to test your mettle in combat, or construct your own city – In the World of Terraria, the choice is yours!
---
Space Shooter: Alien vs Galaxy Attack (Premium) ($0.99 -> FREE)
4 days remaining
Space Shooter: Galaxy Attack is the best Galaxy Shooter game 2019. If you like space shooting game, alien games and like to simulate sky shooting in for glory and duty, then Space Shooter is the one you should play. This is a game developed from classic arcade games genre, old game but with a new context, more vivid graphics, more modern combat scenes, fiercer, more glamorous.
---
The Escapists 2: Pocket Breakout ($6.99 -> $1.49)
5 days remaining
The Escapists 2 is a hilariously thrilling, sandbox strategy experience that issues the not-so-simple challenge of escaping from prison. Create your own con with hundreds of customization options, go it alone or conspire with up to 3 of your friends to create the ultimate escape with local multiplayer!
---
NBA 2K20 ($5.99 -> $0.99)
5 days remaining
Take classic 2K action on the go with NBA 2K20 for mobile, featuring 5 new NBA Stories, a new MyCAREER storyline, and an all-new Run The Streets mode! From 5-on-5 basketball with current or all-time great NBA teams to streetball in Blacktop, NBA 2K20 is filled with a variety of game modes for all players.
---
Samorost 3 ($4.99 -> $0.99)
5 days remaining
Samorost 3 follows a curious space gnome who uses the powers of a magic flute to travel across the cosmos in search of its mysterious origins. Visit nine unique and alien worlds teeming with colorful challenges, creatures and surprises to discover, brought to life with beautiful artwork, sound and music.
---
Rusty Lake: Roots ($3.49 -> $0.99)
5 days remaining
James Vanderboom's life drastically changes when he plants a special seed in the garden of the house he has inherited. Expand your bloodline by unlocking portraits in the tree of life.
---
FINAL FANTASY IX for Android ($20.99 -> $11.99)
5 days remaining
Zidane and the Tantalus Theater Troupe have kidnapped Princess Garnet, the heir of Alexandria. To their surprise, however, the princess herself yearned to escape the castle. Through a series of unusual circumstances, she and her personal guard, Steiner, fall in with Zidane and set out on an incredible journey. Meeting unforgettable characters like Vivi and Quina along the way, they learn about themselves, the secrets of the Crystal, and a malevolent force that threatens to destroy their world.
---
Peace, Death! ($1.99 -> $0.99)
6 days remaining
Peace, Death! is an arcade simulator with difficulties. In this game, you play as the Reaper working for your boss, Death, in Apocalypse, Inc. You face a challenge: go through a trial period of seven weeks to get a permanent job and advance the interests of your employer.
---
---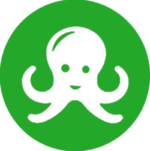 This is a guest post by Panos P., Developer at Octappush.
Octappush is a feedback platform that helps game developers build more profitable games. Join them as a tester and get paid by playing new mobile games!