This week's Nintendo Switch selection of the new games is smaller than usual, but there are still some interesting picks to be found. Check out the list below for the titles coming between December 8 and December 10 or proceed to the official site to find the entire list of the upcoming games.
Life is Strange: New Colors
Single-player adventure
Release date: December 7
A bold new era of the award-winning Life is Strange begins, with an all-new playable lead character and a thrilling mystery to solve!
Alex Chen has long suppressed her 'curse': the supernatural ability to experience, absorb and manipulate the strong emotions of others, which she sees as blazing, colored auras.
When her brother dies in a so-called accident, Alex must embrace her volatile power to find the truth – and uncover the dark secrets buried by a small town.
Transient: Extended Edition
Single-player adventure/puzzle
Release date: December 8
From the creators of CONARIUM and the DARKNESS WITHIN series, comes TRANSIENT, a Lovecraftian Cyberpunk thriller.
In the distant, post-apocalyptic future, what is left of mankind lives in an enclosed citadel created to survive the harsh outside environment. Delve deep into this dystopian world and investigate what is happening to you and your friends. Solve puzzles, hack systems and plug in to explore other dimensions. Discover a truth that might tear apart your sanity and question your very existence.
Experience TRANSIENT like never before in the Extended Edition. Go beyond what you know with additional gameplay, a brand-new ending and an assortment of quality of life improvements.
Sam & Max: Beyond Time and Space
Single-player adventure-puzzle
Release date: December 8
Sam & Max: Beyond Time and Space is a remastered version of Telltale's second season of episodic Sam & Max games, lovingly updated by a small team of the original developers. Sam is a six-foot canine detective with a nose for justice. Max is a hyperkinetic rabbity-thing with a taste for mayhem. Together, they're the Freelance Police—an irreverent comedy duo whose esoteric crime-fighting style has been entertaining comic book and video game fans for more than thirty years.
In this five-episode collection of interconnected cases, Sam & Max are back on the crime beat in a showdown with Santa Claus, a race to subdue a giant volcano, and a faceoff with a Eurotrash vampire. And then things get even weirder.
Loop Hero
Single-player boardgame
Release date: December 9
Wield an expanding deck of mystical cards to place enemies, buildings, and terrain along each unique expedition loop for the brave hero. Recover and equip powerful loot for each class of hero for their battles and expand the survivors' camp to reinforce each adventure through the loop. Unlock new classes, new cards, perks and devious guardians on your quest to shatter the endless cycle of despair.
Infinite Adventure: Select from unlockable character classes and deck cards before setting out on each expedition along a randomly generated loop path. No expedition is ever the same as the ones before it.
RICO: London
First-person shooter for up to 2 players
Release date: December 9
Blast your way to the top!
Team up and storm the skyscraper in this gang-busting, name-taking, explosive shooter. Take down London gangsters, turning the weapons of the fallen into your personal arsenal. Man by man, floor by floor, quell the enemy onslaught.
Whatever it takes.
Wytchwood
Single-player sim/adventure
Release date: December 9
Lovingly rendered storybook art style Gather, collect, grow and craft bizarre ingredients Research and concoct devious spells and sorceries.
Wytchwood is a crafting adventure game set in an expressive land of gothic fables and fairytales. As the mysterious old witch of the woods, you will explore a strange countryside, collect magical ingredients, brew sorcerous enchantments, and pass your twisted judgement upon a capricious cast of characters and creatures.
After all, how will they ever learn if you don't teach them the moral of the story?
Super Impossible Road
Sports/racing for up to 8 players
Release date: December 9
In the future, you've got to play a little dirty if you want to win races. Master hairpin turns across dangerous courses that twist and coil-over beautiful galactic backdrops, knocking opponents into the void of space. Kick into hyperdrive with temporary speed boosts and use every opportunity to jump off the paths of the rollercoaster-like tracks. Bypass gates and checkpoints and roll over competitors on the way to first place!
The spiritual sequel to the award-winning Impossible Road is back and more ferocious than ever with all-new modes, 60 FPS local multiplayer, insane online play, and much more! So what're you waiting for? Crack those knuckles and jump into the fastest, craziest, most spectacular racer you've ever played.
Monster Rancher 1 & 2 DX
RPG/sim for up to 2 players
Release date: December 9
The full experience of "Monster Rancher" and "Monster Rancher 2" in one package! Enjoy "Monster Rancher" and "Monster Rancher 2" to the fullest!
[The DX features]
・All save slots available from the beginning!
・Freeze up to 20 monsters!
・Exclusive monsters from different countries added to the game! ("Monster Rancher 2")
・Added the "Fast Forward" mode that allows you to skip through some scenes and "Training Records" to keep the record of your previous actions!
["Monster Rancher" and "Monster Rancher 2" Features]
Raise, train, and battle just like in the original!
You can acquire, train, and battle with all kinds of monsters just like in the original "Monster Rancher" games.
On the Nintendo Switch™, you can train monsters anytime, anywhere, and also take advantage of the online features of the game.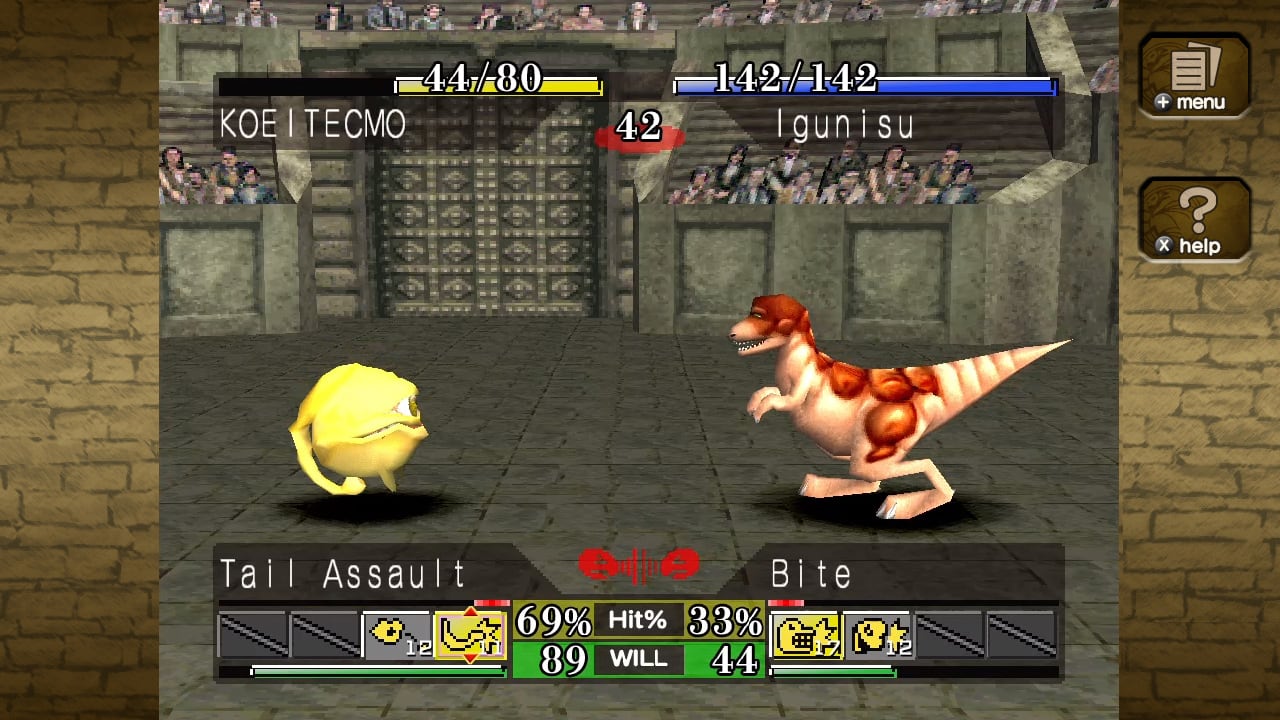 A YEAR OF SPRINGS
Single-player visual novel
Release date: December 10
Experience the stories of Haru, Erika, and Manami in A YEAR OF SPRINGS, a visual novel trilogy about three friends navigating their feelings of love, connection, and just wanting to belong.
In ONE NIGHT, HOT SPRINGS, visit the hot springs with Haru, a young and anxious trans woman who just wants to enjoy herself on a trip with Manami but doesn't want to cause any trouble.
In LAST DAY OF SPRING, spend a week as Erika, a well-meaning ex-delinquent who runs into more issues than expected when trying to plan a spa day for Haru.
In SPRING LEAVES NO FLOWERS, help sheltered university student Manami think about what friendship and romance mean to her as she spends a day with Haru, Erika, and her boyfriend.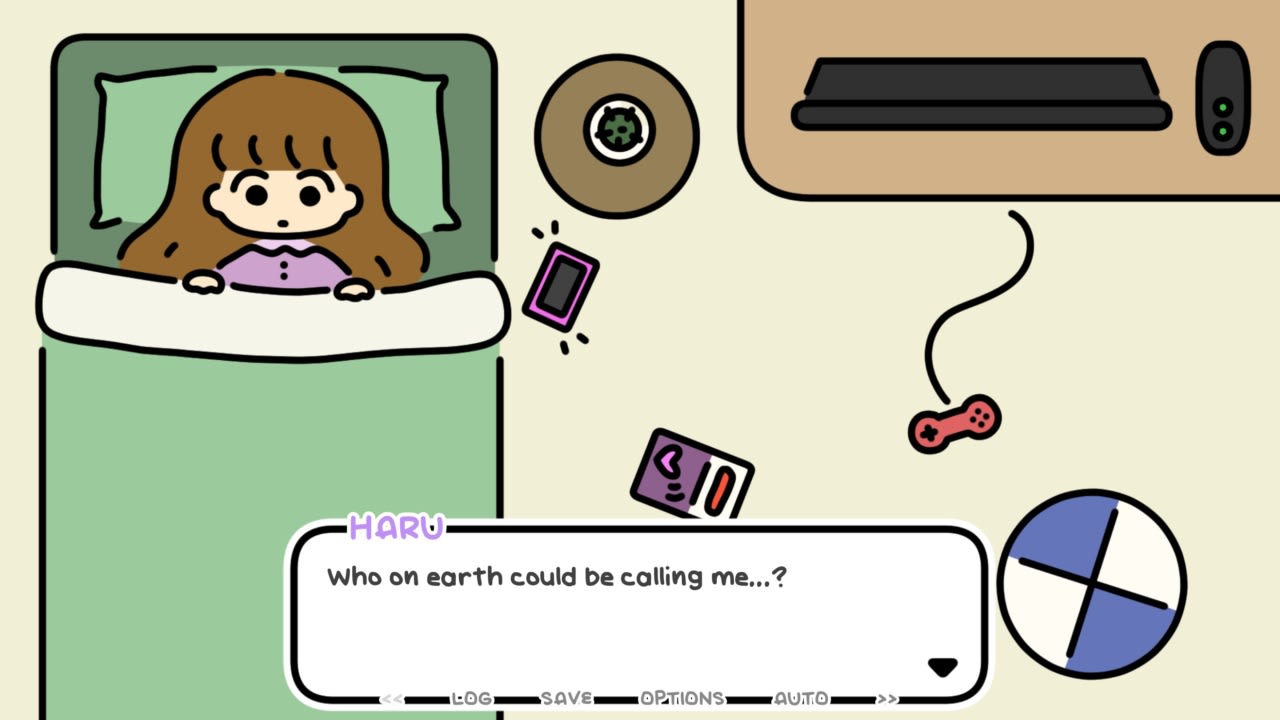 Wild & Adventure Pinball
Single-player arcade
Release date: December 10
Enjoy 6 games in one with the perfect reproduction of real pinball machines, with all kinds of graphic details and sounds.
Discover all the secrets, complete all the missions and become number 1 in the world or the best among your Friends, posting your high score on the online leaderboard.
– Arcade design.
– Multiball, Extraball, Skillshot, Jackpots…
– Reproduction with all the details, lights and sounds.
– 4 different cameras to choose from.
– Online Leaderboard.
Memories of East Coast
Single-player adventure
Release date: December 10
Experience the bittersweet emotion of character Sam as he takes a meditative trip to a place he hasn't visited in fifteen years, where a specter of his past unexpectedly emerges and forces him to confront old truths in new ways. Hand-drawn art and a carefully selected soundtrack of lo-fi music accompany you on this thought-provoking exploration of memories both fond and sorrowful.
Blending a heartfelt narrative with psychological commentary, Memories of East Coast challenges players to consider alternate perspectives on loss, grief and sickness, layering complex themes for full immersion without any character art. This is a personal journey, colored by nostalgia and brought to full bloom within the player's own mind.