October is coming to an end, game deals not.
Therefore.. another Friday with the top game deals from Google Play Store. Carefully selected and carefully delivered as always.
My favorite for this week: Tank Raid Online Premium – 3v3 Battles
Overdrive Premium ($1.99 -> FREE) 6 days remaining
Everything seems so perfect, 'til the day Headquarter is under attacked by a Dark Clan. Hacked, the Lord Commander of S.E.F slays his soldier and replaces them with a new shadow cyborg generation to take over the government. CORE, a senior cyborg soldier discovers the plot too late. After the attack, CORE joins the rebel and heads to the city seeking revenge for his comrades and destroying the Dark Clan.
Starting from the Dark Forest, you will face dangerous enemies and traps. In the fight, use your skill to avoid attacks and make extraordinary combos.
Kingdom Rush Vengeance ($4.99 -> $2.99) 5 days remaining
Vez'nan the powerful almighty wizard has returned! Embark on an epic journey as you gather his army and fulfill his devious plans… muahaha. Get ready to show the Kingdom who the real boss is! Fight your way as you conquer the new and the good old realms. Face empires of mighty enemies and clash against supreme bosses in this classic tower defense full of humor and epicness!
League of Stickman – Best action game(Dreamsky) ($0.99 -> FREE) 5 days remaining
League of Stickman is one of stickman style cross-action mobile game, it's shadow fighters, smash up all enemies! blow all monsters! Ultimate challenge! An original multi-heroes real-time combat, a strong sense of combat with perfect sound effects, gives you a different combat experience.
[Premium]RPG Asdivine Hearts 2 ($7.99 -> $3.99) 7 days remaining
With a world on the verge of being frozen in ice, hearts unite once more!
Asdivine Hearts II – The long-awaited sequel to the original smash hit has finally arrived!
The Premium Edition features 1000 in-app points as a bonus!
Muse Dash ($2.99 -> $1.49) 7 days remaining
This is a world of the perfect combination of a cool parkour game and a traditional music game——Muse Dash!!
FINAL FANTASY TACTICS : WotL ($11.99 -> $3.49) 4 days remaining
Final Fantasy Tactics: The War of the Lions has arrived for GooglePlay! Released as the Final Fantasy series' first tactical RPG in 1997, Final Fantasy Tactics on Playstation went on to sell over 2.4 million copies worldwide. The game grew in popularity upon its re-release in 2007 as Final Fantasy Tactics: The War of the Lions for the PSP with added features such as new movies, scenarios and Jobs. You can enjoy the game whose story gave life to the world of Ivalice, and whose high strategy battles bring tactical games to a whole new level.
SRPG Legend of Ixtona ($8.99 -> $4.49) 7 days remaining
A full-scale Strategy RPG shown at an isometric view!
Your aim is to change the course of history.
Utilize a number of different classes and skills to crush your enemies!
Fill Deluxe VIP ($1.99 -> FREE) 6 days remaining
Sharpen your mind with a connect-the-block-style one-line brain training puzzle game. The rules are extremely simple.
Just fill in all of the blocks using only one line.
Tank Raid Online Premium – 3v3 Battles ($0.99 -> FREE) 4 days reamining
Join up with friends, plan your tactics and get ready for an intense real-time PvP battle! Unlock more than 20 fast-paced tanks of exclusive skills, own the best arsenal of weapons and put your strategy into action in 4 different multiplayer game modes:
– 3v3 Football: capture the crystal ball from the center of the map, holding and "shooting" it to opposing team's goal while fighting with them. A game of true football competitive style!
– 3v3 Team Death-match: Gain scores for your team by eliminating opponents, fight to absorb the ultimate power of the galaxy stone which appears at last 1 minute of the battle. The team with most scores at the end of the match wins!
– 1v4 Solo Death-match: 5 players battle in the same arena. Upgrade your tank's damage and HP by 10% in the middle of the fight by owning the galaxy stone or stealing it from others. The player with most kills wins.
SRPG Legna Tactica ($7.99 -> $3.99) 7 days remaining
Two boys, each with the same dream: to rid the world of war. To make that dream come true, is it better to protect the weak? Or is it better to push on forwards to gain power, even if that means losing something sometimes? In a world of turmoil, the boys' thoughts and feelings are tossed around just like floating leaves.
Your choices can change the course of the story!
A dramatic story full of ups and downs, set in the warring Kingdom of Legna!
---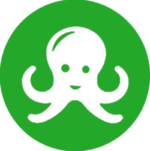 This is a guest post by Panos P., Developer at Octappush.
Octappush is a feedback platform that helps game developers build more profitable games. Join them as a tester and get paid by playing new mobile games!