The second weekend of November comes with lots of Free Paid Games. Choose any of these and let me know down in the comments if you liked it or not! Carefully selected and
carefully delivered
as always.
Shadow of Death: Dark Knight – Stickman Fighting ($4.99 -> FREE)
5 days remaining
Plunge into the darkness and experience the greatest pocket sized fantasy RPG of the ages.
The Last Warlock ($3.49 -> $0.99)
6 days remaining
The Last Warlock is a turn based strategy and role-playing game. Command your Warlock across a series of hand-crafted quests, encountering monsters, traps, puzzles and enemy Warlocks!
Epic Heroes War: Shadow Lord Stickman – Premium ($0.99 -> FREE)
4 days remaining
Epic Heroes War is a real-time strategy game, online side-scroller defense combines RPG. Build up a powerful army and slaughter enemy hordes in quests and battles with other players!
Tap Tap Fist VIP ($2.49 -> FREE)
7 days remaining
John who was killed by an accident reincarnated in another world, but he didn't reincarnate as a man nor a monster, but a fist… How will he 'punch' through this situation!?
Freecell Solitaire (Full) ($0.99 – > FREE)
5 days remaining
Your goal is to move all cards (52 cards are dealt into eight cascades) to four foundations according to their suites from aces till kings. There are four open cells to help you; any card can be moved to the free cells or to an empty cascade. You can move only one card at time but can build tableaus down by alternating colors.
Crash Dive ($6.99 -> $3.49)
4 days remaining
Take command of a U-boat prowling the Atlantic in search of enemy convoys to sink. Sneak past the escorts and torpedo the transports. Or surface and use your deck gun in a night attack. When the escorts come after you, drop decoys and sneak away before they can crush you with their depth charges.
Grow Spaceship VIP – Galaxy Battle ($0.99 -> FREE)
7 days remaining
Feeling the nostalgia of retro shooting games, destroy enemy ships. Strengthen and expand weapons to create a stronger fleet.
Demon Warrior Premium – Stickman Shadow Action RPG ($0.99 -> FREE)
5 days remaining
Demon Warrior is an action offline game with over 100 stages and interesting battle leagues. Play the game and collect powerful weapons and gems to upgrade your stickman ninja assassin sword and armors.
Beholder 2 ($7.99 -> $2.99)
6 days remaining
You're a newly employed department officer within the Ministry of a totalitarian state. While you are poised to have an illustrious career and possibly become Prime Minister someday, the way to the top won't be easy.
The Angry Banana ($1.99 -> $0.99)
3 days remaining
The Angry Banana is a short 2D action game with a funny story that's full of NONSENSE! You go out on a journey to avenge your "family". But, will you be able to?
---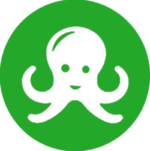 This is a guest post by Panos P., Developer at Octappush.
Octappush is a feedback platform that helps game developers build more profitable games. Join them as a tester and get paid by playing new mobile games!