Your eyes slowly open, and you squint until they have adjusted to the dimly lit room you are in. You look around the room and see nothing that looks familiar to you, and the only person in the room is a man with white-silvery hair. He glances in your direction and notices that you have begun to stir and comes to sit by your bedside. You ask where you are at, and he replies "in Celceta." What would you do if you woke up and had no memory of who you were? Would you be afraid or would you run headlong into battle to save people you don't know? This is our review for Ys: Memories of Celceta on PC.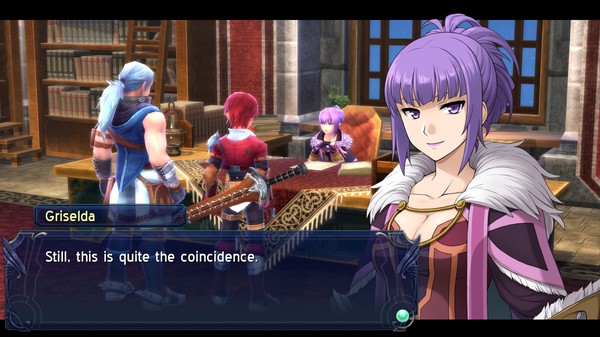 Another JRPG for our famous adventurer, Adol Christin, by Publisher XSEED Games and Developer Nihon Falcom, and this time we are in for a little bit different adventure than the last one released in Ys VIII. Welcome to the land of Celceta where you awaken to know absolutely nothing about yourself except your name. Clean slate right? You soon learn this is not so much the case as you set out to explore the world and regain your lost memories. Shortly after starting the game you are introduced to a few characters including Duren, a thief who says he has been traveling with you for the past few weeks who uses his fists in battle. You travel with him into a mine which had a monster problem and offers to take care of it for the city folk and miners. You find your first memory here next to the mine entrance and your journey to reclaim your lost memories has begun. Out of the recent JRPGs played, this one has one of the shorter starts to it, in terms of learning the controls and how to play the game. After you save a couple of soldiers and defeat your first monster you are ready to get going full time finding your memories.
As you leave the mine you are asked to come to this games version of City Hall, so that you can talk to the Governor General. Upon meeting her you are given a task of mapping the entire forest north of Celceta for a hefty reward. You now have two missions to complete, retrieve your memories as you travel to places you have been before, and explore the places you have been before. The forest is full of twists, turns, and lots of enemies for you to fight. Armed with your trusty sword and no memory of who you are, you set out to explore the world set before you.
Memories of Celceta is another in a long line of Action Role Playing Games made by Nihon Falcom and brought out on PC for the masses to play with updated graphics, gameplay, and interesting storyline. Originally brought out on PlayStation Vita, Memories has made its way to the mainstream PC gamers via Steam and they are now able to purchase this game and play through the intriguing storyline. The remaster features increased range of HD resolutions, frame rates up to 120 fps with an unlock feature, customizable key bindings, integrated mouse support and more. Along with these updates, you will be able to explore one of the largest locales in the series' history, in one of the most important chapters in Adol's journeys so far.
You don't have to have any previous series knowledge to play this game either. This world is completely self-sustained form any other installments in the series, meaning you can jump right in and start having fun. You can also take the fight into the Gauntlet in Time Attack mode and Boss Rush modes, these were fan favorites in the original game. Use only Adol to fight waves of monsters or team up into full party combat to go as far as you can against bosses from the game.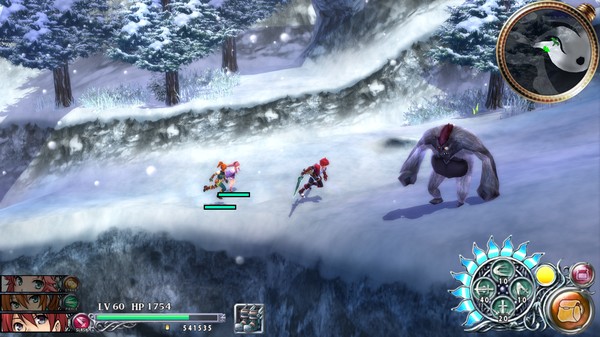 Note: Our copy was reviewed on Steam with a code provided by PR.