Another week, another set of games making their way to Nintendo Switch: ports, exclusives, and new games alike! Check out the latest, freshest batch of games awaiting your attention below, or check out the official site for the full list of the upcoming titles.
The Colonists
Single-player sim/strategy
Developer: Auroch Digital
Publisher: Auroch Digital
Release date: May 4
The Colonists is a relaxing settlement building game inspired by classic titles like The Settlers and the Anno series. Take on a series of individual campaign missions, play randomly generated maps, compete on player-designed creations or build your colony unfettered by any constraints in the sandbox mode. Explore, research, manage, tweak and refine to your heart's content.
Infernal Radiation
Adventure/action for up to 2 players
Developer: Asmodev
Publisher: Ultimate Games
Release date: May 5
On Halloween Island, engineers test the innovative way of generating heat. The roots of the power plant reach deep into the earth, all the way to the heart of Hell, where the reactors obtain energy from burning souls. When an accident happens, the infernal radiation contaminates the earth. Inhabitants living in defiled areas struggle with numerous possessions. An exorcist is needed.
Boris The Rocket
Single-player puzzle/sim
Developer: toR Studio
Publisher: Big Way
Release date: May 5
BORIS THE ROCKET is a simulator of a moustached Cold War Soviet missile operator. You will have a chance to defend your vast Motherland single-handedly. You will have to withstand freezing weather and nasty bear intrigues while slurping condensed milk to survive and adapt to the rapidly changing environment.
Full immersion in the dramatic atmosphere of the Cold War. These are the times when duty to your country is more important than your own opinion. Even your mortal body belongs to the State. Only under such conditions can people truly become real heroes and patriots of their homeland.
Do not let Mother Russia be ruined! Do or die! Death itself is not a good enough excuse for a Soviet man!
Dull Grey
Single-player adventure
Developer: Sometimes You
Publisher: Sometimes You
Release date: May 5
Dull Grey is an award-winning visual novel about growing up. It tells about mother and son, free will, and the search for happiness among foggy mountains and grey pipes.
You will be making one and the same choice again and again deciding who the son should become – a lamplighter or a tallyman. At first it may seem that the situation leaves you no choice at all. But don't jump to conclusions, take a moment to think it over and then, perhaps, you'll see your story in full color.
Save me Mr Tako: Definitive Edition
Single-player action-adventure
Publisher: Limited Run Games
Release date: May 5
In a world where humans and octopuses are at war, Tako is a pacifist little octopus who rescues a woman from drowning one stormy night. A fairy sees this act of bravery and grants him the ability to survive on land. As he travels across the world, Tako defies his family and his people to try to resolve conflicts between humans and octopuses, plunging him into the very roots of this dysfunctional world.
Tako will solve puzzles, turn enemies into platforms by spitting ink at them, explore mysterious dungeons and fight tenacious bosses on his mission to end the war between the undersea Octopus kingdom and the terrestrial Human realm. Will you help this brave octopus to spread his message of tolerance and teach both species to coexist in peace and unity?
Skate City
Single-player sports sim
Developer: Agens, Room 8
Publisher: Snowman
Release date: May 6
Coast through three iconic locations based off of real-world skate spots in Los Angeles, Oslo, and Barcelona. Pull off realistic tricks with ease and skate just like the pro's. Hundreds of combinations are available, including flip tricks, grabs, grinds, spins, and manuals.
Complete over 100 challenges or chill out and ride at your own pace with Endless Skate.
Customize your skater by picking up a new deck, trucks, wheels, shoes, hats, glasses, and clothes in the skate shop. You can also change your hair style, and skin tone, or unlock new moves and upgrade your abilities.
Nongunz: Doppelganger Edition
Action/platformer for up to 2 players
Publisher: Digerati
Release date: May 6
Nongunz is a nihilistic action-platformer roguelike. Obscure in both gameplay and theme, it's a riddle that demands sacrifice.
Rebuilt from the ground-up, the Doppelganger Edition is a remastered version of the original, never previously released on console, and features two all-new modes: Arena and Local Co-op.
Raiden IV x MIKADO remix
Action/arcade for up to 2 players
Developer: MOSS
Publisher: UFO Interactive
Release date: May 6
Raiden IV, the popular shoot 'em up arcade and console game, debuts on Nintendo Switch with remixed background music by a superb lineup of artists produced by GAME CENTER MIKADO.
Instill fear in your enemies with devastating attacks and earn the acclaimed title of master Ace!
Techno Tanks
Arcade for up to 4 players
Developer: EpiXR Games
Publisher: EpiXR
Release date: May 6
Be ready for the Techno Tank experience!
Deafest the enemy tanks while dodging their deadly bullets.
Improve your aim and maneuver skills while surviving a crazy retro bullet hell.
Level by level the enemy's tanks get faster, smarter, and deadlier.
Can you defeat them all?
My little fast food booth
Single-player arcade
Publisher: Kistler Benjamin
Release date: May 6
Run your own little fast food booth and serve delicious prepared burgers and drinks to keep your customers happy and satisfied !
Start your own fast food business with your own little fast food booth! Sell delicious burgers and make your customers happy and satisfied! Serv and prepare delicious burgers with different ingredients matching the customers order and make them happy.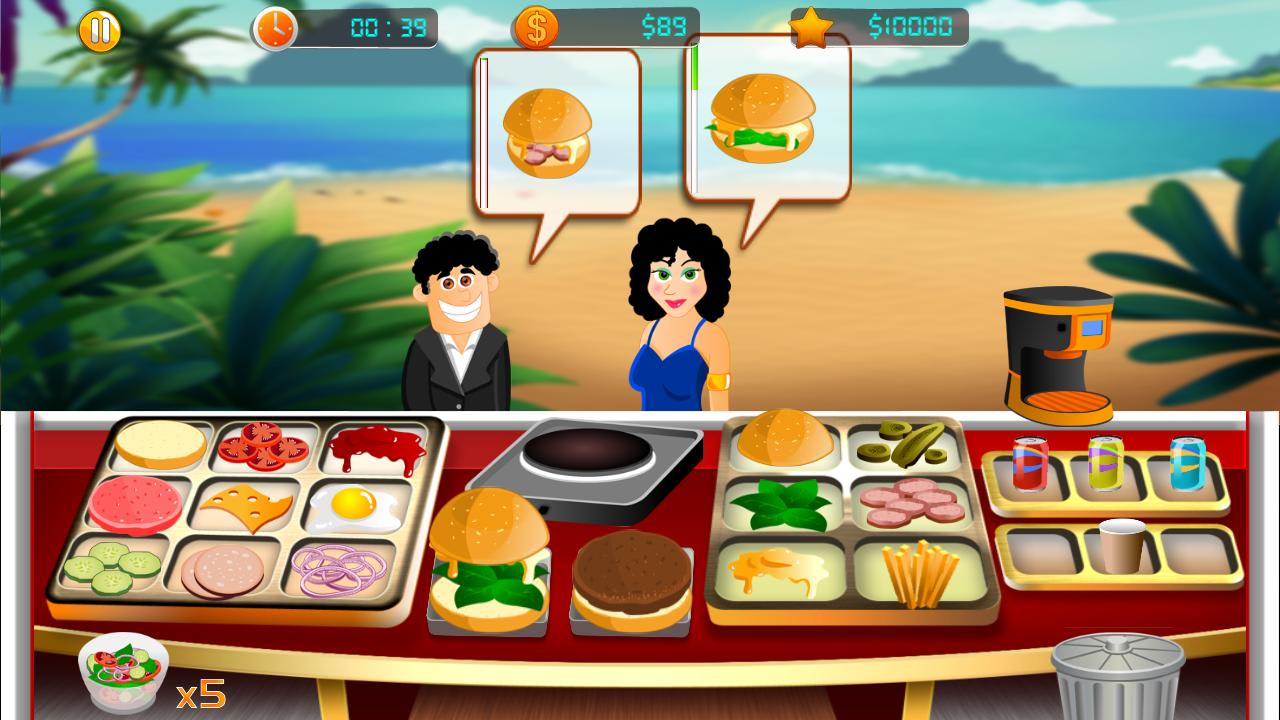 Total Arcade Racing
Sports/arcade for up to 8 players
Developer: Pretty Fly Games
Publisher: Casual Games
Release date: May 7
Relive your childhood memories and take this fun arcade racing game for a ride. Play solo or up to 8 friends in different game modes on a single TV
Total Arcade Racing is a tribute to classic arcade racing games where you zip around in closed circuits.
Blink: Rogues
Arcade/action for up to 2 players
Developer: Fox Dive Studio
Publisher: Ultimate Games
Release date: May 7
Blink: Rogues is a fast-paced top-down shooter that brings combat tactics, sharp reflexes and multi-lane combat under the same roof. Fire rockets, shotgun or railgun, flip your ship, jump to the other lane and chase the perfect score. Steal the opponent's power-ups or simply frag him!
Plays like a Shmup, feels like a Deathmatch! Engage in short and intense matches, flip your ship, teleport to the enemy lane, steal their loot or simply frag for points! Own your opponent in PVP/Splitscreen!
Ninja Epic Adventure
Single-player platformer/arcade
Publisher: Pix Arts
Release date: May 7
Help your ninja buddie and his pals to go through 4 worlds and 36 levels in this side-scrolling arcade platformer game!
Defeat monsters, collect coins and unlock weapons and new characters.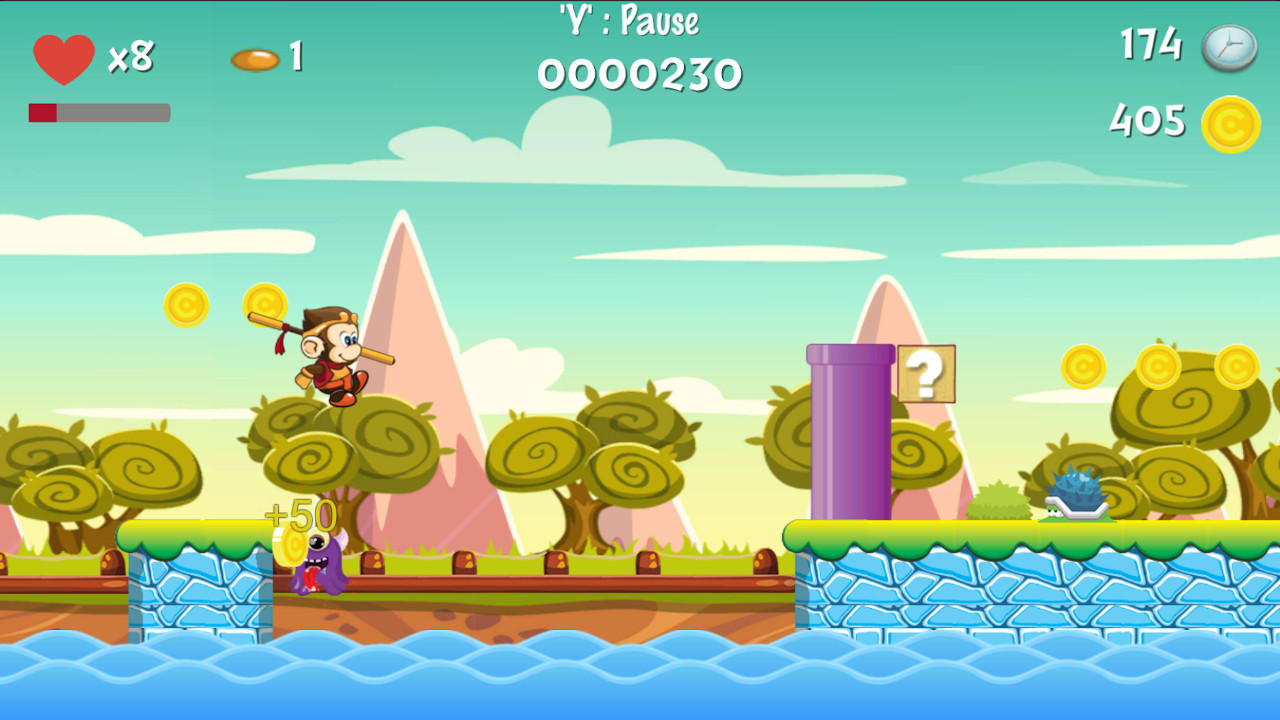 Super Disco Soccer
Sports for up to 2 players
Developer: Benjamin Kistler
Publisher: Kistler Benjamin
Release date: May 7
Super Disc Soccer is a turn based soccer like game that can be played as a single player or 2-Players. Players can select and drag on their units to adjust the power and direction of the shoot. Select between different defensive and offensive formations to adjust your tactics and strategy during play. The game also features "Tournament" and "Penalty Kicks" modes.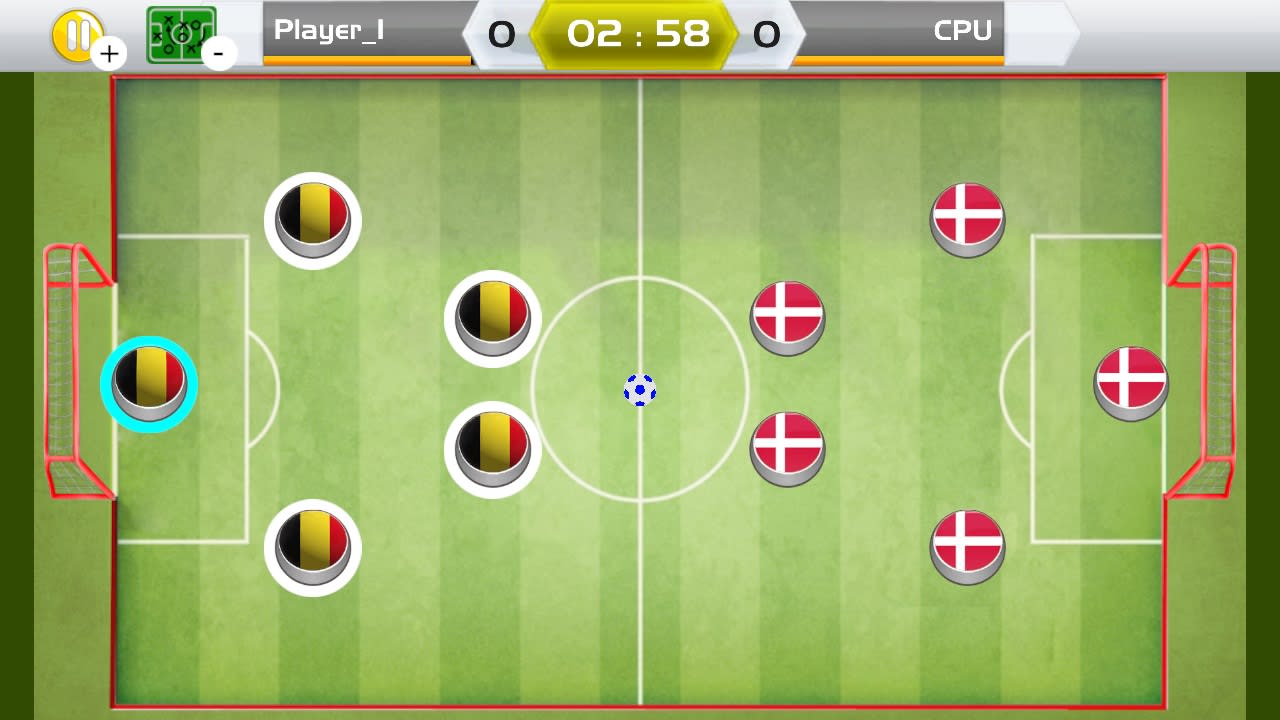 Flowing Lights
Single-player arcade
Release date: May 7
Why is Flowing Lights different from other shooting games?
Puzzle elements! They offer a challenge for the brain on top of the immediate fun of destroying monsters. Deeper challenges, deeper sense of achievement!
Each fight has been designed as a puzzle that requires a new tactic. Thanks to a unique system of terrain and physics, bullets flow like a liquid and create new and gripping gameplay situations. The goal is not only to destroy all enemies but also to find the right tactic to do so! This may require several attempts so Flowing Lights has been designed to facilitate experimentation. Failing and retrying is part of the game! Fights can be restarted instantly and without any penalty.
Olympic Basketball
Sports sim for up to 2 players
Developer: Benoit Varasse
Publisher: Pix Arts
Release date: May 8
Show you skills, moves and fakes in this fast-paced authentic Basketball game. On defense, steal ball from your opponents and on attack, score 2 or 3 points shoots or dunk.