That's right, with a new week here Nintendo's console is getting a bunch of new games across a variety of genres that could appeal to a great number of gamers. Check out the selection below for the hottest Switch Games arriving this week or proceed to the official site for the entire list of upcoming titles.
Hoa
Single-player platformer/adventure
Release date: August 24
Hoa is a beautiful puzzle-platforming game that features breathtaking hand-painted art, lovely music, and a peaceful, relaxing atmosphere. Experience the magic of nature and imagination as you play the main character, Hoa, on her journey through breathtaking environments back to where it all began.
Murder Mystery Machine
Single-player adventure/puzzle
Release date: August 25
Join the District Crime Agency in this isometric, modern noir deduction thriller. Explore crime scenes in complex dioramas, organize your evidence effectively, and blur the lines between right and wrong to present your case. Do you have what it takes to be a real detective?
On her first day at the DCA, fresh-faced rookie Cassandra Clarke, is teamed with a reluctant burnt-out detective, Nate Huston, to investigate the murder of a prominent politician. While all evidence points to a botched robbery, it soon entwines the two detectives into a complex, interconnected series of crimes that are anything but an open-and-shut case.
Dark Thrones
Single-player arcade
Release date: August 26
Dark Thrones is a 2D endless runner game. You play as 'Dark', an assassin on his last run to redeem himself and protect those he loves against legions of undead on top of an endless wall.
Jump over and slide under various obstacles. Have no mercy against every last unyielding enemy standing in your way to boost your score while collecting coins to upgrade power-ups strewn all across the wall.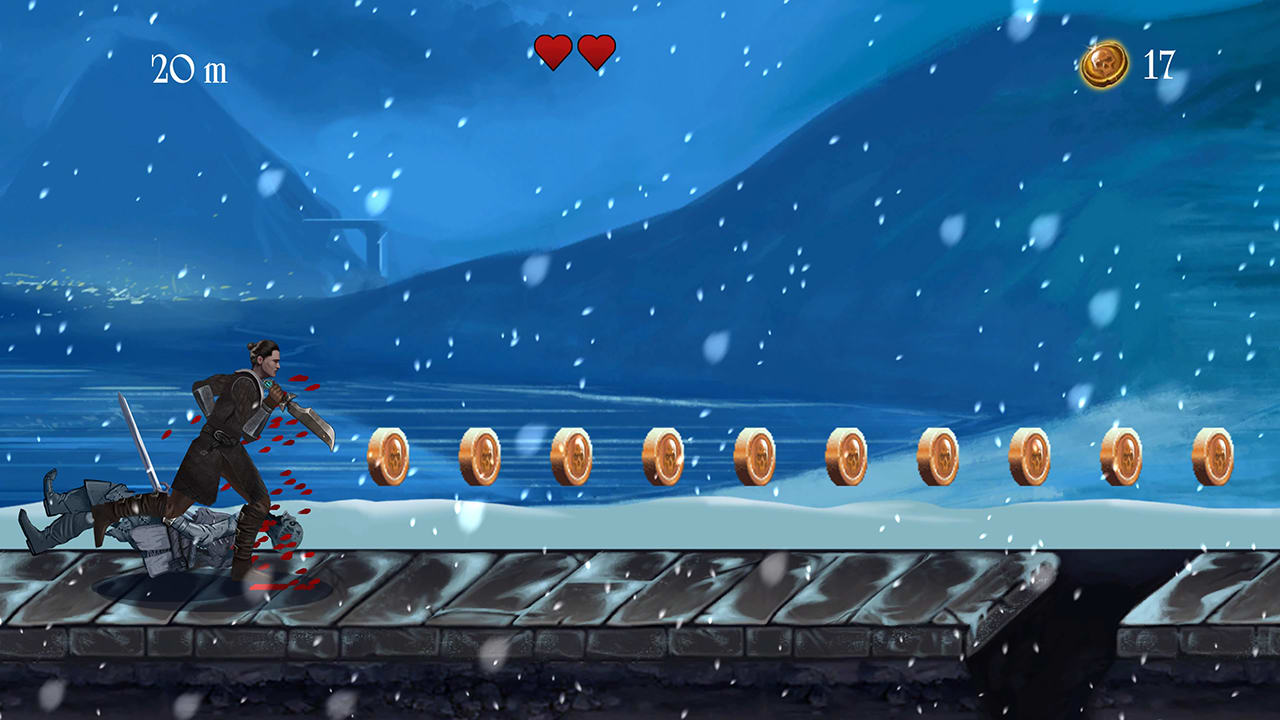 The Magnificent Trufflepigs
Single-player adventure
Release date: August 26
The Magnificent Trufflepigs is a first-person, metal-detecting narrative game designed to be played in a single evening. You play as Adam, a sharp-witted but compassionate man returning to his childhood village of Stanning. There he'll help a woman named Beth on her mission to unearth a local treasure. As cracks begin to appear in Beth's fairy tale plan for everything, you'll delve into her history and discover all may not be as it seems. And you'll have to choose how Adam responds to Beth as she faces her demons.
Gameplay combines laid-back metal detecting and exploration with a strong interpersonal narrative, all set in a beautiful English countryside. The Magnificent Trufflepigs is a game about trying to find something, and the tone it sets is like a typical English summer: mostly pleasant, but with stormy moments that threaten to ruin everything.
May's Mysteries: The Secret of Dragonville
Single-player adventure/puzzle
Release date: August 26
May's Mysteries: The Secret of Dragonville is an exciting puzzle adventure game, bringing a hand-drawn storyline with four worlds, 80 locations, 50 characters, 10 minutes of animated cut-scenes, and 270 brain-teaser puzzles that allow players over 25 hours of gameplay.
Follow May, an independent and charismatic girl, in her quest to find her missing brother. Advance through the cartoon-style drawn adventures by solving over 270 logic puzzles, tricky rhythmic games, and hand-drawn hidden object scenes. Search for clues about May's brother, visit mysterious locations and meet interesting characters along the way, which will help you in your journey.
Have a Blast
Action for up to 4 players
Release date: August 26
Have a Blast is a high energy, kinetic, multiplayer party game. Battle through the most ridiculously hazardous corners of the galaxy and use your surroundings to your advantage. Outmaneuver your frenemies and shatter them into colorful bits.
Battle around the galaxy in fifteen arenas, with new ones coming. Classic asteroids, icy comets, mythical monsters, curious contraption, it is all there for you to chart a route before the match. Each arena puts you in perils, which you can turn into opportunities and use to your advantage
Garden Paws
Sim for up to 10 players
Release date: August 26
In order to expand your home, and build up the nearby town, you're going to need coins. What better way to earn those coins than by running a shop! Explore the islands and caves collecting everything from poop to flowers to sell to the local villagers. Once you have some seeds you can dive into Farming, or many of the other activities on the islands including, Crafting, Fishing, Mining and Questing.
Once you have some spare coin talk to Frank to commission new buildings in town, with each building bringing unique Upgrades, Shops, Quests and even New Areas to explore, you'll have plenty to keep you busy!
Wildbus
Single-player adventure/platformer
Release date: August 26
The Great Devastation was a massive war between huge enterprises and the government that lasted for more than a decade. When the war ended, Arrakis became shrouded in the dark clouds of despair as mutant monsters and bandits rose from the darkness to control the world, but people who believe in the light drive armed buses in the wilderness in search of the Promised Land of Light filled with the ultimate happiness…
Wildbus is a classic beat em up game in a retro-style with tons of weapons ranging from giant punch glove, mega drill, megaphone cannon or even dragons.
Spelunky & Spelunky 2
Action/platformer for up to 4 players
Release date: August 26
Spelunky is a unique platformer with randomly-generated, fully-destructible levels that offer a challenging new experience each time you play. Journey deep underground and explore fantastic places filled with all manner of monsters, traps, and treasure. You'll have complete freedom while you navigate the fully-destructible environments and master their many secrets. To stay or flee, to kill or rescue, to shop or steal… in Spelunky, the choice is yours and so are the consequences!
Spelunky 2's world is even denser than the one in the original game, offering more areas, characters, traps, and items, as well as new ways to interact with them (and for them to interact with each other). The world has expanded in other ways, too, with branching paths and multi-layered levels adding a third dimension to the classic 2d platforming gameplay.
Witch Hunter
Single-player arcade
Release date: August 26
Witch Hunter is a 2D endless runner game. Play as 'Wolf', a famous monster slayer on his last adventure to redeem his name and become the most famous of his kind against hordes of creatures from dark forests.
Have no mercy against every last monster standing in your way to boost your score while collecting coins to upgrade power-ups hidden all across the dark forests.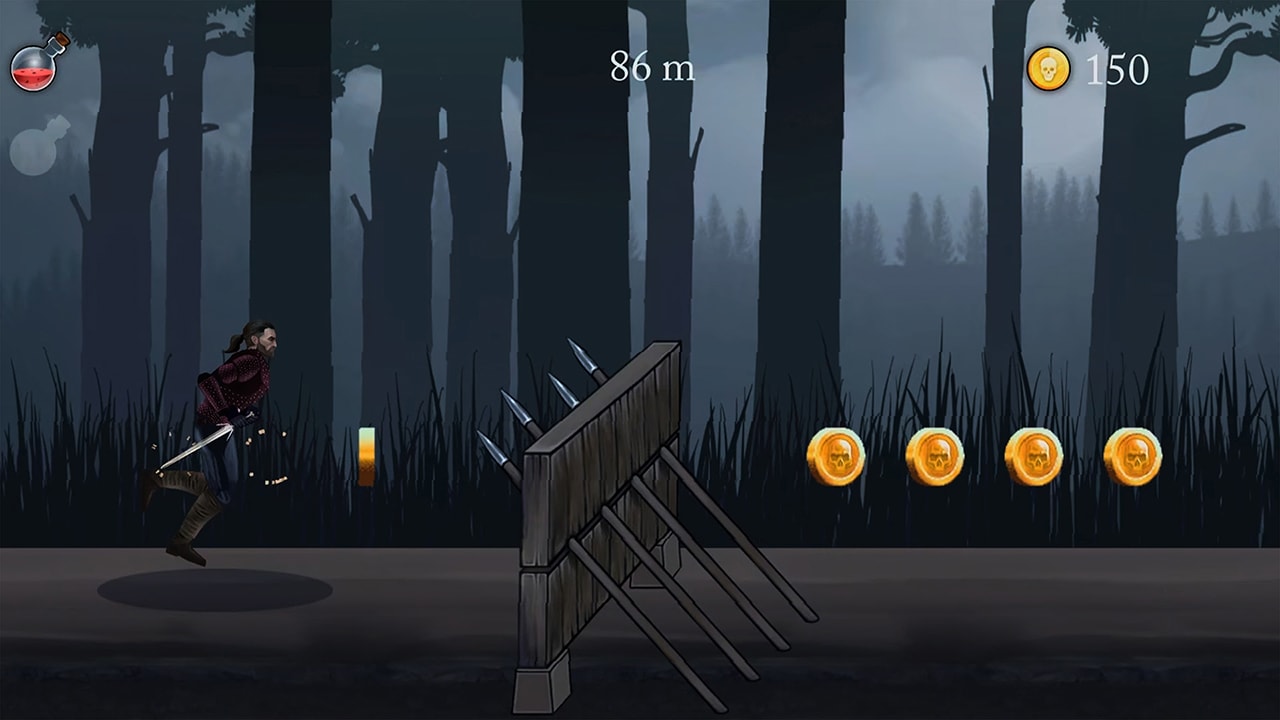 Eternal Hope
Single-player adventure/platformer
Release date: August 26
"Perhaps you'd be willing to go to the end of the world for your beloved, but would you go beyond it?"
In Eternal Hope you'll follow the story of Ti'bi, a lonely boy who has lost the love of his life. You'll embark with him on a highly unusual journey – one that might bring the soul of his cherished girlfriend back from the Shadow World, a purgatory-like realm. But visiting this new world will not be easy. There will be dangers to overcome and many mysteries to unearth before you can continue your passage.
Granted the ability to shift between dimensions by the Keeper of Souls, this power will enable Ti'bi to travel, solve puzzles and meet otherworldly beings that live among the shadows. Travel with Ti'bi into the great beyond on this journey as you unravel ancient secrets not meant for the eyes of the living.
Secret Neighbor
Action for up to 6 players
Release date: August 26
Secret Neighbor is an evergrowing multiplayer Social Horror game set in the Hello Neighbor universe.
Your group has one goal – sneak around the house, collecting the keys in order to unlock the basement door. The only problem is – one of you is the Neighbor, a traitor in disguise!
Cooperate with your teammates, stay together or tactically split up, use your perks and abilities, and drop those basement door locks one by one.
Stop the intruders! Use your disguise to gain their trust, set up traps, and dispose of those pesky intruders one by one. Convince your friends someone else is the Neighbor and let the witch hunt begin. Your secret must remain safe!
Off The Road Unleashed
Single-player racing sim
Release date: August 26
Immerse yourself in realistic sandbox environments all filled with challenging tasks and collectables. Sand dunes, frozen plains, mountains to climb and conquer.
Explore 5 worlds with your favorite vehicle or just take a hike on foot!
5 worlds to explore
Drive big rigs, 4×4 or rally cars
Car customization
Up to 32 vehicles to unlock and drive
Pilot helicopters, airplanes, boats!
Tons of challenges to complete
Construct your world, build bridges, emerge buildings!
Use your winch to climb steep hills!
Inked: A Tale of Love
Single-player adventure/puzzle
Release date: August 27
Inked is a hand-drawn puzzle adventure set in a mythological world of beautiful ballpoint pen landscapes, inspired by Japanese folk tales. As the Nameless Hero, explore 10 different minimalistic worlds searching for your lost love Aiko, using your magical paintbrush to solve puzzles in a heartwarming story that will move and shake you to the core.
One-Eyed Lee and the Dinner Party
Single-player adventure
Release date: August 27
Beracus and Lee finally have a lead to more information about a potential cure for Beracus' suffering village.
Upon finding the entrance to an apparently abandoned bunker, the two become trapped inside and discover the place is inhabited by a family of hospitable cult members, who also happen to be skeletons. The family mistakes the two for fellow members, and invites them to "stay for the party" and wait for the "New World". Unfortunately, Lee and Beracus don't have that kind of time! They'll similarly meet their deaths down there if they don't escape, and they still have to find their all important cure!
No More Heroes 3
Single-player action
Release date: August 27
The legendary assassin Travis Touchdown makes his glorious return to the Madness in the No More Heroes 3 game, exclusively on the Nintendo Switch system!
The evil Prince FU and his band of alien assassins are itching to conquer Earth, and the only thing standing in their way is Travis Touchdown and his crew. Armed with his trusty Beam Katana, new tech, and some killer wrestling moves, Travis must battle to the top of the Galactic Superhero Rankings and put an end to the invasion.
Baldo: The guardian owls
Single-player adventure/RPG
Release date: August 27
Journey through a magical land teeming with mysteries to unravel.
Baldo: The guardian owls is full of challenging puzzles to solve and intricate dungeons to explore. Traverse this captivating open world as Baldo, and meet a host of quirky and unforgettable characters, as you struggle to decipher the cryptic prophecy, and thwart destiny.
From delightful whimsy to thrilling adventure, discover new towns and their distinctive inhabitants, fight ferocious foes, locate hidden temples, and collect objects both magical and mundane to obtain powerful new weapons, or to help unveil the myriad secrets of this strange land.