Fallot 76 was expected to be a second wind in the series' sails. Multiplayer is not typical for Bethesda but fans were sure the company is able to do it perfectly. Something went wrong you may say, but don't be so skeptical prematurely.
As for me, the game is not so bad as reviewers describe it. The problem is that players were waiting for one thing and got something a bit different.
The things I liked in the game:
Bethesda has tried its best and created a diverse post-apocalyptic world in Fallout 76. Every region on the map is unique and has its own features. All locations are beautiful: destroyed cities, farms and camps, wild forests and underground caves organically complement the picture of 'life after end'.
I mean not the main story but rather the side quests. They help you to explore the whole world and understand how post-apocalyptic society survives. Sometimes you are able to create the quest by yourself and even get a reward for that. The only minus is that multiplayer has killed NPCs.
At the very beginning, I thought multiplayer will be among the game's advantages, too. Unfortunately, I was mistaken. The PvP system is completely absent: you can't fight somebody without their agreement. And there are locations where you can't find anybody during your entire gameplay session. The multiplayer seems to be very… raw.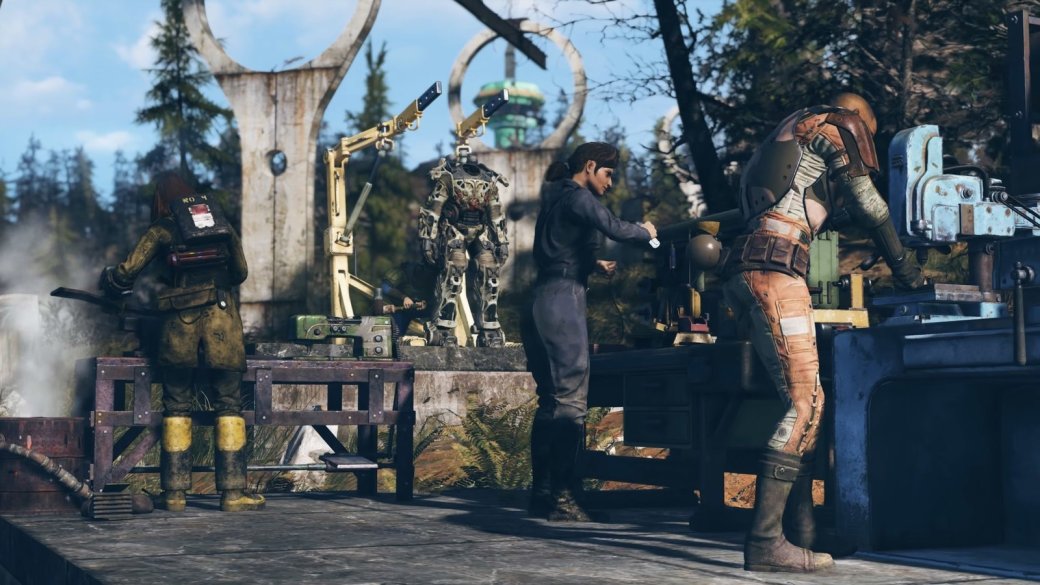 Talking about the disadvantages:
Bugs. Lost quests, missing visibility of quests, problems with animation and quality of picture spoils the impression. Seriously, why so many bugs in the final version?
Settings. It's uncomfortable to use them and basic settings are uncomfortable too. The menu interface is unwonted strange and it takes a lot of time to get used to it.
Main story. Don't want to leave spoilers here, but the story is illogical and sometimes it seems that the game would be better without it.
To sum up, Fallout 76 is far not like previous games of the series. It has a nice picture and interesting side quests but suffers from a boring illogical plot, raw multiplayer and bugs. Fans sure will like the game but newbies may not stay here for long.