Following a great selection of new games making their way to Nintendo's console last week, the company is keeping the pace of supplying players with new titles up. Between now and April 16, Switch will get a variety of new Switch Games that will keep everyone entertained.
Check out the full list on the official site or dive into the list below for the hottest titles of this week, including SaGa Frontier Remastered.
Cannon Brawl
Action-adventure for up to 2 players
Publisher: Blitworks 
Developer: Temple Gates Games
Release date: April 14
Pilot an airship, command powerful weapon emplacements like cannons, giant flamethrowers, and high-powered lasers. Destroy the very earth from under your enemies' feet!
Cannon Brawl is an exciting mix of real time strategy and artillery gameplay. Your ability to manage combat priorities and focus through the madness of battle will be put to the test.
Advance across the kingdom in single player to unlock and discover new units, then experiment with each one to find your favorite combination in online multiplayer.
Kingdom of Arcadia
Single-player adventure platformer
Publisher: eastasiasoft
Developer: Ratalaika Games, Spoonbox Studio
Release date: April 14
Sam is just a normal kid who likes video games. Likewise, his father has a passion for old games, but when Sam tries out his dad's arcade machine, he's suddenly pulled inside, where he finds himself starring in his own pixelated adventure. But can he get back home? Help Sam remove the spell cast on Arcadia and return safely before it's too late!
Kingdom of Arcadia is a metroidvania spanning five levels, each with multiple missions to undertake. Sam will encounter a wide variety of enemies, huge bosses and other obstacles in pixelated retro presentation. Fortunately, he can level up and buy new gear from shops to aid in the daunting adventure that lies ahead!
ReactorX
Single-player puzzle/arcade
Publisher: Ternox
Developer: Lovixsama
Release date: April 14
This is a relaxing game about moving boxes on energy grids in a sci-fi setting, in order to repair the space ship which was hit by a meteor.
Easy to play, exactly what you need to rest from the dynamics of big games;
Level-design with no dead ends, so you don't have to restart any level except if you really want to start anew;
Short animated cutscenes with story elements.
Knight Squad 2
Arcade for up to 8 players
Publisher: Chainsawesome
Developer: Chainsawesome Games
Release: April 14
Triumph over your friends in a ridiculous amount of game modes, both locally and online.
It heralds the return of a beloved multiplayer experience anyone can play and enjoy. This time, the cartoonish characters have even more modes to fight in and wilder weapons to fight with.
Park Inc
Single-player puzzle
Publisher: Pix Arts
Developer: Benoit Varasse
Release date: April 14
Unpark your cars from jammed parking spaces!
Guide your cars out of the parking, avoiding to hit other cars and moving obstacles.
A wide variety of crowded and troubled parking lots are waiting for your skills on over 150 unique levels, in a never ending game increasingly difficult!
Can you unpark them all?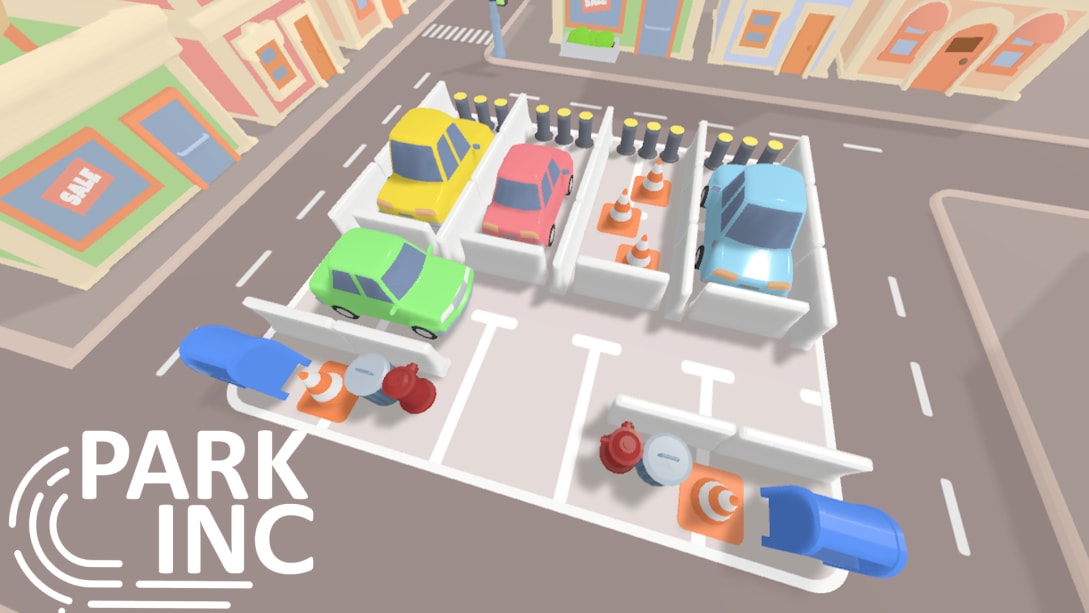 Relicta
Single-player puzzle
Publisher: Koch Media
Developer: Mighty Polygon
Release date: April 15
Play as a top physicist stranded on an eerie, derelict Moon base. Find your way around the enigmatic, terraformed craters by bending gravity and magnetism to your will in order to solve physical puzzles. Will you rush straight ahead and try to reach safety – or will you take your time to gather clues and unravel the intrigues of 22nd century orbital politics? Buried in the eternal darkness of the lunar craters lies a secret that might claim your daughter's life – or change the fate of humanity forever. Are you ready to face the ultimate consequences of your research?
Deiland: Pocket Planet Edition
Single-player adventure RPG
Publisher: Chibig
Developer: Chibig
Release date: April 15
Deiland: Pocket Planet Edition is a relaxing farming adventure where you will have to take care of your tiny planet. Farm, craft and fight monsters to make your home a special place and help others with their quest.
Discover the story of Arco in this single-player experience, a tale about growing up, helping others and revealing the secrets that lie on the heart of your planet. We've crafted a relaxing game, with a strong narrative and a cast of diverse characters for you to meet.
Emily Archer and the Curse of Tutankhamun
Single-player adventure
Publisher: Ocean Media
Developer: Ocean Media
Release date: April 15
Lady Archer is invited to Egypt to see the priceless treasure of King Tutankhamun by her friend Lord Carnarvon.
She arrives to find her dear friend murdered and the mask of Tutankhamun stolen. She's on a mission to solve the murder and find the missing mask! Collect evidence, examine clues, and solve intricate riddles as you move closer to the truth. Can you help Lady Archer to solve this case?
Search scenes through 1920s Egypt, including excavations, tombs and hotel room. Search for clues and missing objects to discover who's murdered Emily's friend Lord Carnarvon and find the missing treasure of Tutankhamun. With puzzles round every corner players are also challenged to take on thrilling mini-games. The great gameplay is complemented by beautiful backgrounds and an engrossing soundtrack.
Myastere -Ruins of Deazniff-
Single-player action adventure
Publisher: DIGIMERCE
Developer: Success, Studio Saizensen
Release date: April 15
"Myastere -Ruins of Deazniff-" is a spring wire action game that explores ruins.
Aaurae, a member of a special ruins investigation team, begins her investigation in the vast underground ruins, making full use of her revolver and wire launcher!
Collect historical remains "Relics" and get closer to the mystery hidden in the ruins!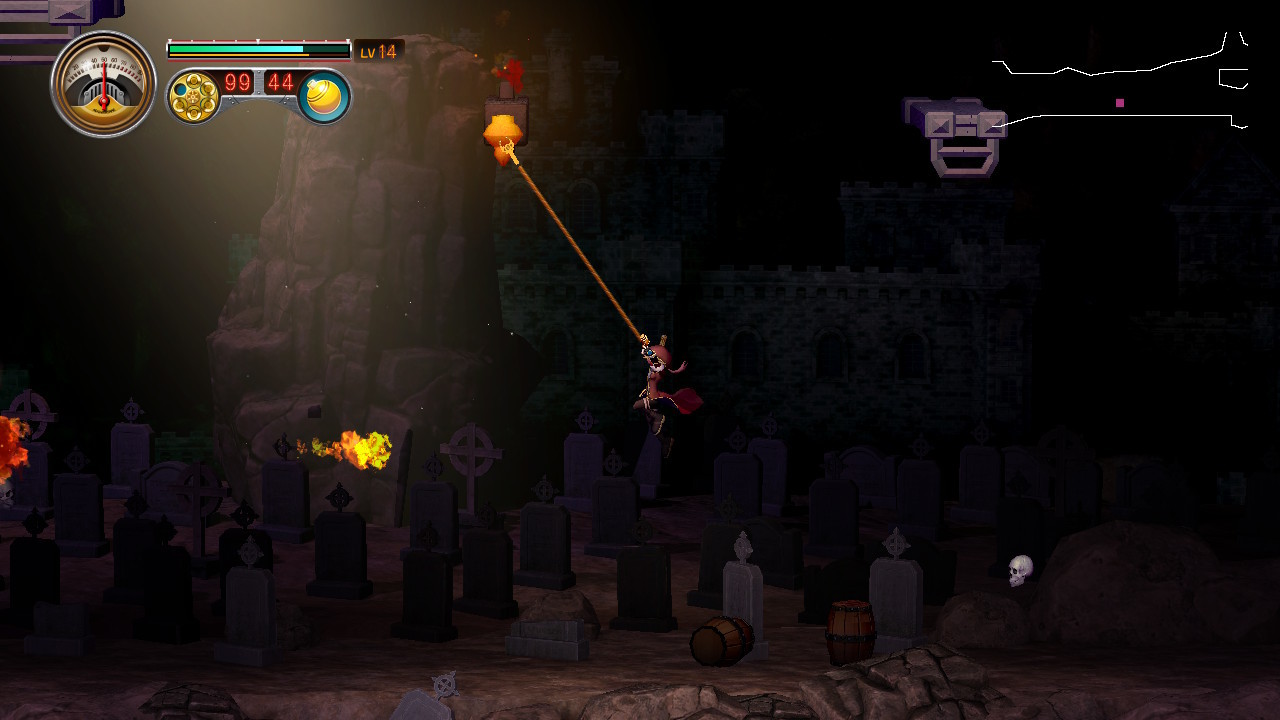 Team Troopers
FPS for up to 6 players
Publisher: Kistler Benjamin
Developer: Benjamin Kistler
Release date: April 15
Play Team Troopers a team-based low poly art first-person shooter! Play with your friends and fight in epic matches in a great low poly stylized world.
Play epic matches in team death match, capture the flag or free for all. Be the frag leader, Sneak into the enemies base and steal their flag, or win as a team and earn coins to customize your soldier or weapons!
Level up to upgrade your default loadout and buy attachments for your weapons to get your weapon your way.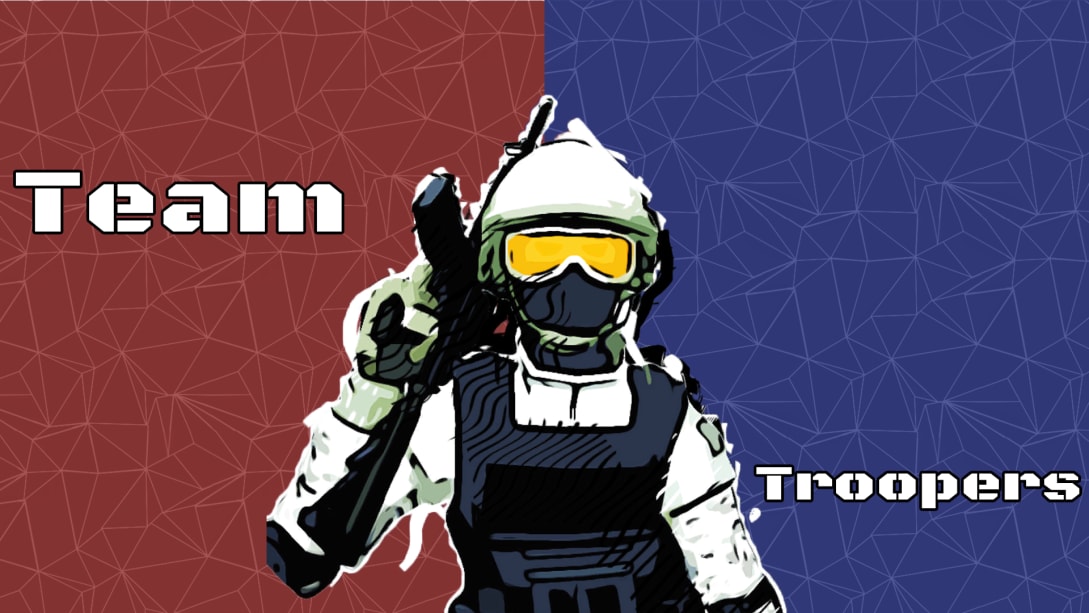 Godstrike
Single-player action
Developer: OverPowered Team
Release date: April 15
Godstrike is a 3D boss rush Bullet Hell based on time. This means that you have to face every Boss and defeat them before your time runs out!
Time is money and health, so buying abilities or being damaged will reduce your remaining combat time. You better watch out!
SaGa Frontier Remastered
Single-player RPG
Publisher: Square Enix
Release date: April 15
The beloved 1998 RPG Classic, SaGa Frontier, is reborn with improved graphics, additional features, and a new main character!
Experience this role-playing adventure as one of the eight heroes, each with their own storyline and goals. With the Free Scenario system, unfold your own unique journey.
Engage in dramatic battles, using the Hirameki system to gain new skills and carry out combined attacks with your allies!
Dragon Audit
Single-player adventure
Publisher: Archive Entertainment
Developer: Archive Entertainment
Release date: April 15
A battle accountant storms the castle to rescue a princess, but accidentally rescues a lonely dragoness instead.
Story rich gameplay inspired by point & click comedy classics, told with an anime inspired 3D visual style and modern controller-friendly input.
Rain On Your Parade
Single-player adventure/action
Publisher: Unbound Creations
Release date: April 15
Rain on Your Parade is a slapstick comedy game where you play as a mischievous cloud. Play across a wide range of levels while unlocking new abilities and mechanics that get progressively more ridiculous. Make new friends and help them too – it's an adorable schadenfreude game!
Travel across the world, inventing new ways of causing chaos and mayhem. Turn the perfectly dry and sunny wedding day into a wet one, unleash thunder and lightning upon the cities, bring pandemonium to supermarket shoppers, destroy farmer's crops, sneak around military bases and rain down meteors on dinosaurs! Yes, not even the dinosaurs are safe!
Livestream: Escape from Hotel Izanami
Single-player adventure horror
Publisher: qureate
Release date: April 15
Can three streamers get away from the sudden chase of a mysterious mascot and escape from an abandoned leisure hotel with their lives?
In this side-scrolling action-adventure game, you'll need to scour the inside of an abandoned hotel, looking for clues to solve the mystery of the hotel and ensure your escape from a mysterious, murderous mascot intent to kill.
The fate of the girls' lives will change dramatically depending on your actions in the game.
Tribal Pass
Single-player adventure/action
Publisher: Samustai
Developer: shostak.games
Release date: April 16
Tribal Pass is a tactical hardcore runner comprised of resource management and environment interactions – all on the run.
Tribesmen make their way through the unfriendly wilds encountering a quick river, a herb, a human and a beast of various danger. You play around encounters, splitting and uniting the tribe, arming it properly, making sure your people are alive and your food is in stock.
Driving World: Nordic Challenge
Single-player racing/sports
Publisher: Boombit Games
Release date: April 16
Enter a beautiful northern island full of impressive vistas! Drive along the breathtaking shoreline and discover a busy local town! Get the full picture of the area using a great variety of vehicles that allow you to see everything the game has to offer from multiple different points of view.
You will get multiple different tasks to accomplish – it's not only driving from point to point, but also collecting passengers along the way, doing maintenance jobs on the streets and even fishing! Every one of them has to be completed in a timely fashion but also with safety and care!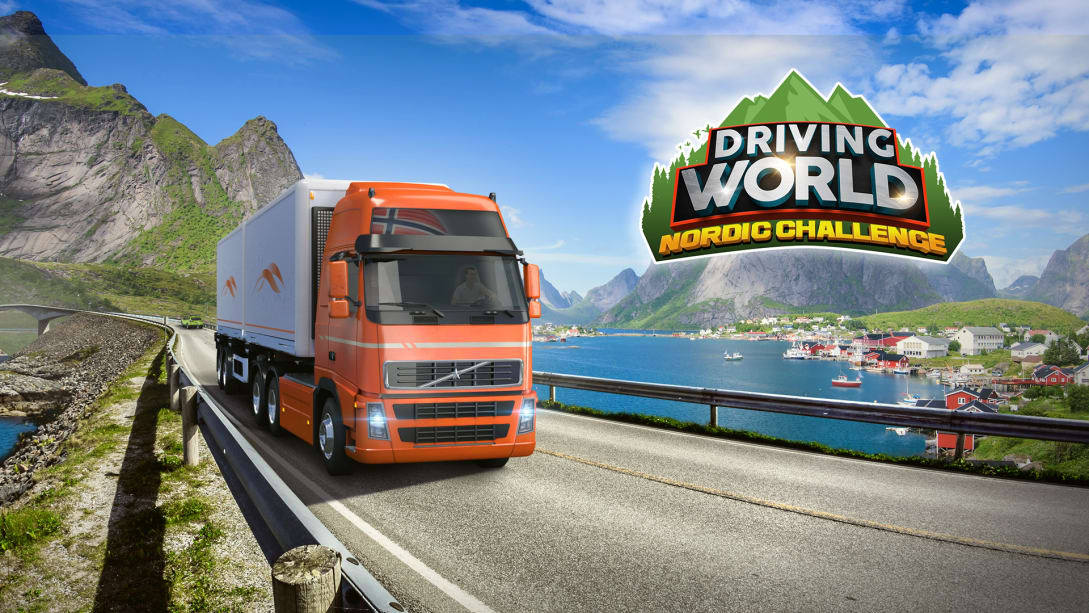 Colorfall
Single-player puzzle
Publisher: Prison Games
Release date: April 16
Grow your problem-solving skills, fast thinking, pattern recognition and sequence solving. Enjoy thought-provoking fun with addictive puzzle game in accompaniment of relaxing piano sounds which allow you to clear your mind and keep it healthy.
Rock 'N Racing Bundle 3 in 1
Racing for up to 4 players
Publisher: EnjoyUp Games
Developer: EnjoyUp Games
Release date: April 16
This pack includes the games: Rock 'N Racing Off Road, Grand Prix Rock 'N Racing and Rally Rock 'N Racing.
Rock'N Racing Off Road offers the most entertaining and exciting races, with loads of skids, crashes and amazing jumps. You will have several modes of play, such as Cup mode, time trial and multi-player with the option of up to 4 Players at a time.
Grand Prix Rock 'N Racing gives you the fastest, most exciting races. You can evolve your car, improving the engine, brakes, tires and more until you've achieved the perfect evolution to win the Championship!
In Rally Rock'N Racing, you'll enjoy a wide variety of natural environments, such as deserts, snow-covered mountains, forests… where you can show your skill at the wheel, competing against everyone to become the fastest. The game has several modes, such as Championship, Time Trial, Arcade, and 4-player multiplayer.