September is almost upon us and with it a bunch of new exciting releases for Nintendo's portable console. From Monster Harvest to Big Rumble Boxing, this week is filled with good stuff for Nintendo Switch players.
Check out the list below for some of the games arriving this week or proceed to the official site for the full selection of future releases.
You can find the last week's selection here.
Monster Harvest
Single-player adventure/sim
Release date: August 31
During your journey through Planimal Point you'll discover strange Slimes which can mutate your crops in ways you would never have imagined! Depending on the season, the Slime or the crop you mutate, you'll be able to create up to 72 different mutations!
Planimals are loyal mutated crops that stay by your side through thick and thin. They'll be a key companion to you as you adventure across Planimal Point, taking part in thrilling turn-based battles and exploring dungeons as you try to bring down the evil SlimeCo.
Lamentum
Single-player action-adventure
Release date: August 31
Guide Victor Hartwell, a young aristocrat on a desperate journey to cure the deadly disease that afflicts his beloved wife, Alissa. Their last hope resides in the darkened halls of Grau Hill Mansion whose Earl has uncovered ancient secrets and forgotten sciences. He claims he can heal Alissa, but… at what price? Grau Hill mansion will open its doors and immerse you in a world of nightmares where you may be trapped forever.
Lamentum is a pixel art survival-horror game set in New England in the mid-nineteenth century. To solve the dark secret at the heart of Grau Hill Mansion, you will have to immerse yourself in a nightmare world full of terrible creatures.
Ravva and the Cyclops Curse
Single-player action-platformer
Release date: September 1st
Take the role young summoner apprentice Ravva as she calls upon her 4 unique companions in a desperate struggle against the Cyclops Lord! After Ravva's mother is suddenly stripped of her summoning powers and inflicted with a terrible curse, Ravva is faced with the perilous task of saving her and restoring peace to their homeland. Traverse dark forests, desolate wastelands and spooky castle halls, using the talents of your unusual minions to cast elemental spells and clear away obstacles. Merciless enemies under the Cyclops Lord's command will try to stop little Ravva at every turn, but with enough wit and determination, she will prevail!
Inspired by 8-bit platformers, Ravva and the Cyclops Curse combines clever level design with vibrant pixel art and precise controls to pay homage to those genre classics while offering a new and fresh experience. Endearing characters, fluid animation and brain-teasing puzzles fill 10 challenging stages as you journey to the Cyclops Lord's castle. Discover power-ups, scores and secrets hidden along the way!
Galaxy Squad
Single-player action RPG
Release date: September 1st
The game combines node-based exploration with random events, with hardcore tactical battles. All your characters are randomly generated, and you can evolve them however you want, creating your ultimate crew.
Explore different planets and systems, fight huge hordes of enemies
Upgrade your ship and use its systems in events or in battles
Explore space stations, find quests
A well-developed story campaign system, involving your characters and branching storylines
Upgrade your equipment with different modifications and find rare loot
The Magister
Single-player strategy
Release date: September 2nd
The Magister is a murder-mystery card-battler RPG. Build and customise your deck to fight in battles, or use 'Tactical Diplomacy' to pacify those who stand in your way.
Randomly generated murder-mystery: A walkthrough won't help here! The events, clues, motives, and murderer change with every playthrough. Only YOU can identify the guilty suspect.
Tactical card-based encounters: Your combat and negotiation skills are determined by the cards in your deck. Use a vast array of cards, such as 'Heartstopper', 'Poison Slash', 'Weak Joke', and 'Long Talk'.
Pacify enemies for a peaceful outcome: Use 'Tactical Diplomacy' as an alternative to fighting and calm foes with your conversation cards to reduce their Rage level to 0.
Choose your Magister: Different Magisters come with their own specialities and flaws. From cunning alcoholic to intelligent insomniac – every variation defines a different adventure.
Recruit a human ally or furry companion: If needed, a Mercenary, Spy, or Sage can be recruited to assist in your investigation. You can also befriend one of the local cats or dogs to fight by your side in battles.
Set in a captivating fantasy world: You have 14 days to wander Silverhurst and befriend or intimidate its inhabitants as you race against time to unmask the murderer.
Cosmic Express
Single-player puzzle
Release date: September 2nd
All aboard the Cosmic Express, a delightfully brain-melting game where the puzzles are out of this world! Your job is to lay down the train tracks across a series of tiny space stations. Each alien has a home of their own, and there's only room for one extraterrestrial at a time in the passenger car. It's cute, harder than it looks, and guaranteed to give you hours of challenging fun across hundreds of levels.
Fiendishly difficult puzzle design from master puzzle creator Alan Hazelden (A Monster's Expedition, Sokobond)
Ultra-adorable graphics created by Tyu Orphinae (Klondike Collective)
Relaxing ambient soundtrack by Nick Dymond (Maia, The Colonists)
Play using controllers or using the touch screen
Farmers Co-op: Out of This World
Sim for up to 4 players
Release date: September 2nd
Farmers Co-op: Out of This World is a couch co-op for up to 4 players.
Your people are starving back home, its up to you and three other farmers to grow as much produce as possible and send them back to your home planet.
MiniGolf Tour
Single-player sports/arcade
Release date: September 2nd
Mini golf, also known as minigolf, mini-putt, or putt-putt, is a sports game in which participants compete by shooting a small ball into special holes with putters. The goal of the game is to cover the allotted distance in the minimum number of strokes.
Do you like sports and outdoor activities? Then this golf is perfect for you! Try to complete dozens of challenging levels and show everyone who is the best in minigolf!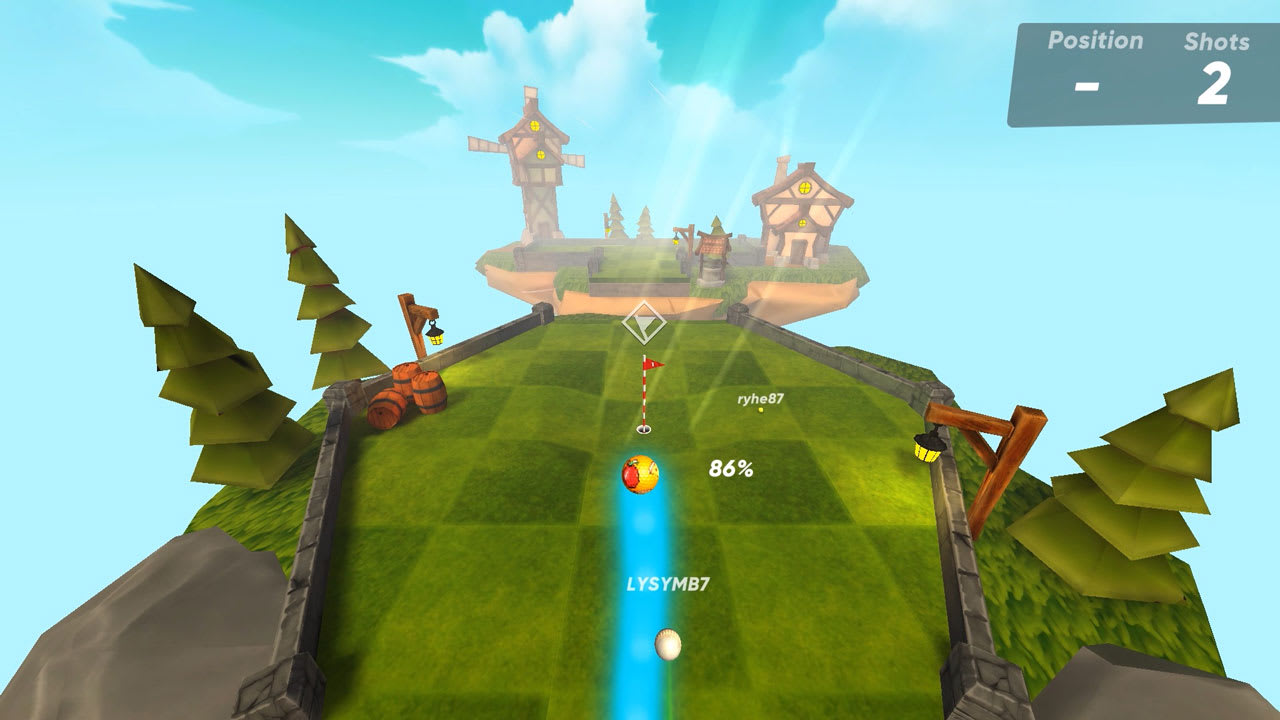 Apsulov: End of Gods
Single-player first-person action
Release date: September 2nd
Apsulov: End of Gods is a future Viking horror and sci-fi adventure unlike any other.
The humans dug deep below the earth to find the mercy of the gods. What they found was never meant to reach the surface. Not on Midgard, nor any of Yggdrasil's realms.
You wake in a facility built to research the worlds of Yggdrasil. Survive lurking dangers as you journey through a world of technology and mythological artifacts, where chaos rules over the human realm. It is in this chaos that you find your purpose and destiny.
Kitaria Fables
Action-adventure for up to 2 players
Release date: September 2nd
Kitaria Fables is a delightfully cute action-adventure RPG with farming and crafting! Armed with a sword, bow and spellbook, fight back against a rising darkness threatening the world. Discover diverse regions in search of relics and resources, tend to your farm to grow your own provisions, and take on quests solo or with a friend in local co-op mode!
Armed Emeth
Single-player adventure RPG
Release date: September 2nd
Valess, a boy earning petty cash in a commune of drifters is suddenly met by Lock, a stand-alone golem. Upon discovering that the leader of a criminal organization has an enormous bounty on his head, Valess receives a golem of his own from Lock and decides to join him on an adventure into the unknown where numerous bounties await. Thus begins their journey of grit and oil across several continents!
As well as upgradable golem equipment, there are also Edea Stones imbued with life force, specialized passive skills and special ammunition for a variety of circumstances. Visit Bounty Centers to find out information on active criminals and monsters, including their rewards, locations and special characteristics. Visit each commune and take on as many bounties as you can to find fame and fortune!
A Good Snowman is Hard to Build
Single-player puzzle/arcade
Release date: September 2nd
Even monsters need a friend! Continue exploring the world of A Monster's Expedition as you roll yourself up a fresh set of pals in a series of cheery and accessible puzzles. In this wintery garden, snow and space are both limited – it'll take a sharp mind and a big heart to hug them all.
Sokoban style block-pushing puzzles with a chilly twist.
Adorable graphics and delightful puzzles from the team behind A Monster's Expedition and Cosmic Express
An enchanting original soundtrack by Priscilla Snow (Voyageur, JETT: The Far Shore, Patrick's Parabox)
Extreme Car Driver
Single-player sim/racing
Release date: September 3rd
Drive loads of cool cars including Sports & Custom Cars, 4×4's, Limos, Trucks and a Tour Bus. Each vehicle will test your precision driving skills to the limit on these challenging courses. Can you find YOUR limit without falling off the track?
Stunning effects in beautiful locations including night driving with real headlights, depth-of-field, real-time shadows and beautifully detailed cars to collect. Have you got what it takes to pass the ultimate test?!
OBSTACLES! You've NEVER played a driving game like this before
DRIVING MISSIONS! Complete 75 Unique & Varied Missions
VEHICLES! Fill your Garage with Sports Cars, 4×4's, Limos & Trucks
CAMERA VIEWS! Multiple Cameras, including Drivers Eye View
ACTIVE LIFE Outdoor Challenge
Arcade for up to 2 players
Release date: September 3rd
Get ready to take on the great outdoors anywhere because ACTIVE LIFE Outdoor Challenge is back on the Nintendo Switch™! From kayaking to obstacle-filled races, you will engage in real-life exercises to complete a variety of fun minigames. Improve your hand-eye coordination and work up a sweat with the Joy-Con and Leg Strap!
Play over a dozen single and multiplayer challenges. Simple controls allow for easy-to-pick up games that anyone can enjoy. With ACTIVE LIFE Outdoor Challenge, you can bring the adventure wherever you go!
A FUN WAY TO MOVE – Jump, run, squat, and stomp your way through a dozen heart-pumping minigames. Includes river-rafting, log-jumping, mine-cart racing, and more!
GAMEPLAY VARIETY – From a unique collection of minigames and customizable workout routines, choose what suits your schedule and fitness levels.
PLAY SOLO OR CO-OP – Tackle adventures solo or with another friend in cooperative games, or compete against each other for the highest score! *For co-op play, this game requires two sets of Joy-Con controllers and two sets of Leg Straps.
FULLY IMMERSIVE EXPERIENCE – Turn your in-game movements into real-world exercises using both the Joy-Con and Leg Strap.
Angel's Punishment
Single-player action/platformer
Release date: September 3rd
In this game you play as an Angel who got his wings taken away from him by archangels when he refused to follow his superiors' orders of not interfering in the cruelties of the evil beings on Earth.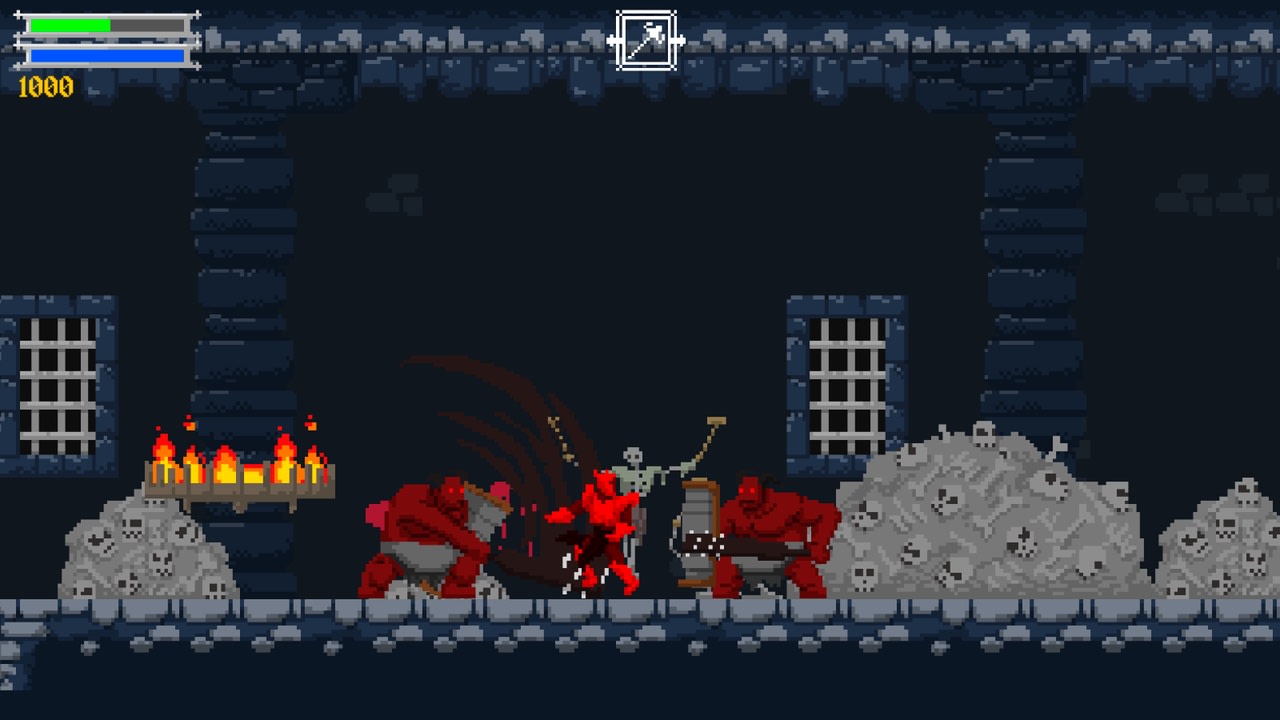 Golf Club Wasteland
Single-player platformer
Release date: September 3rd
The rich fled to Mars but venture back to a desolate Earth for a round of golf. Each hole in the wasteland offers its own little story and possible puzzle to sink the perfect shot. Play through destroyed brutalist monuments, crumbling shopping malls, and abandoned museums as neon signs and poignant graffiti take swings at current events, Silicon Valley culture and humanity.
Piece together the full story of how humanity fell through three distinct sources – Details from the lone golfer's story, who's come back to Earth for one last game. The Radio Nostalgia from Mars broadcast gives a glimpse into the lives of those who escaped, and the narration of a "secret spectator" watching from a distance.
Big Rumble Boxing: Creed Champions
Fighting/sports for up to 2 players
Release date: September 3rd
Do you have what it takes to be a champion? Train, fight, and win like Adonis Creed and Rocky Balboa in this knockout boxing game!
Are you ready to become a boxing champion? Step into the ring and show off your boxing skills in a knockout arcade experience. Fight as one of 20 iconic characters from the Creed and Rocky movies. Take on world-class opponents across a variety of thrilling locations, or challenge your friends and family in intense, head-to-head matches.
Endless Fables: Shadow Within
Single-player adventure/puzzle
Release date: September 3rd
All their childhood, Pamela and Hans' sister – Agatha – tried to convince adults about what had happened to Hans, but unfortunately terrifying truth was taken for childish imagination and silly nightmares. In time, both friends began to doubt their own memory and accepted the thought that Hans was dead.
That is, until Pamela receives a letter from Agatha. Friend convinces Pamela, that Hans managed to contact her recently. Without hesitation, Miss Cavendish returns to the town of Mittenwald to finally close the most painful chapter of her life.
And so, in a quiet town where nothing bad has happened for years, she will encounter a mystery in which dreams mingle with reality. Every step she takes will be watched by a shadow behind the mirror.
Will she get to the nightmare realm where Hans is still fighting for his life? Will she be able to stop the mysterious figure hidden in the shadows? And will she risk everything in the fight for the safety of her friends?