Electronic Arts and Maxis continue pumping out new content for their life simulator The Sims 4. In addition to the usual expansions, Game Packs, Stuff Packs and more, the team is on a roll launching kits – bite-size packs that open big possibilities for players by adding more style, more flavor, more choice with the new mini-collections.
Following the release of the Incheon Arrivals & Fashion Street kits, the team is back with two new additions: the Modern Menswear and the Blooming Rooms kits.
The Sims series has always been open to creative people who want to redefine themselves while still discovering something new. Some explore the world of fashion, others dig into architecture or modeling. But we all have the same goal: to express ourselves.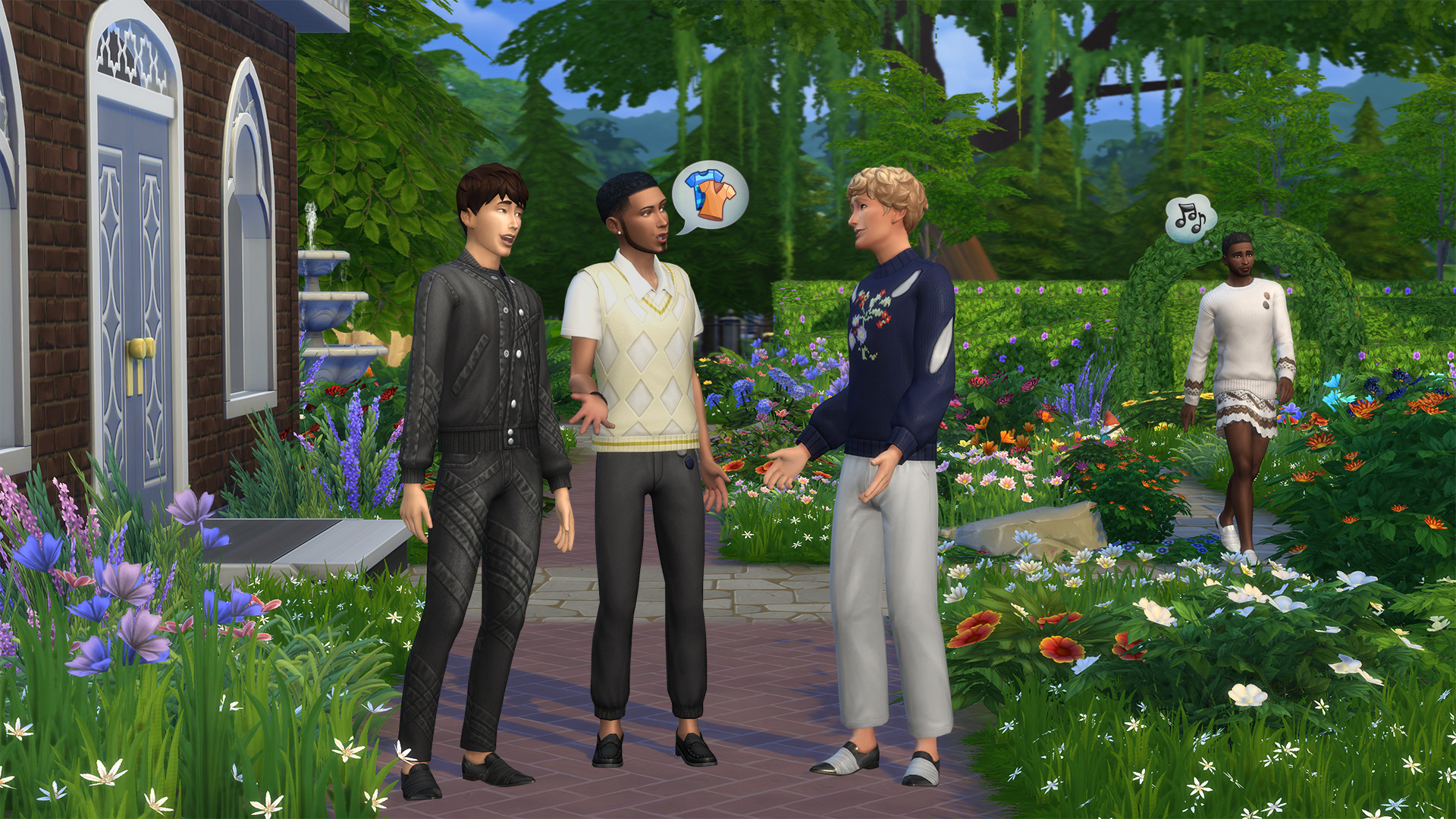 The experiments can't go too far, which is why The Sims team partnered up with the British Fashion Council to create the brand new The Sims 4: Modern Menswear kit aiming to bring a thought-provoking, accessible collection designed by Stefan Cooke and partner Jake Burt. Players can look forward to the reimagined shapes of the traditionally masculine fashions, while textiles and patterns elevate each unique piece.
"We're taking quintessential menswear items and repurposing them, whether it's through textiles or silhouette," explains Cooke. "The brand is about redefining masculinity. We always try to be authentic, and without excluding anyone. We're about redeveloping and refining old ideas, but making them incredibly modern, and pushing that idea to the point that it transcends things like gender."
The latest additions to the wardrobe allow players to experiment with style by featuring dynamic shapes and silhouettes that add intrigue to any outfit while still paying homage to British classics. Play with scalloped or pleated skirts and latticed sweaters, or pair a polished shirtdress with iconic loafers to model up-and-coming culture.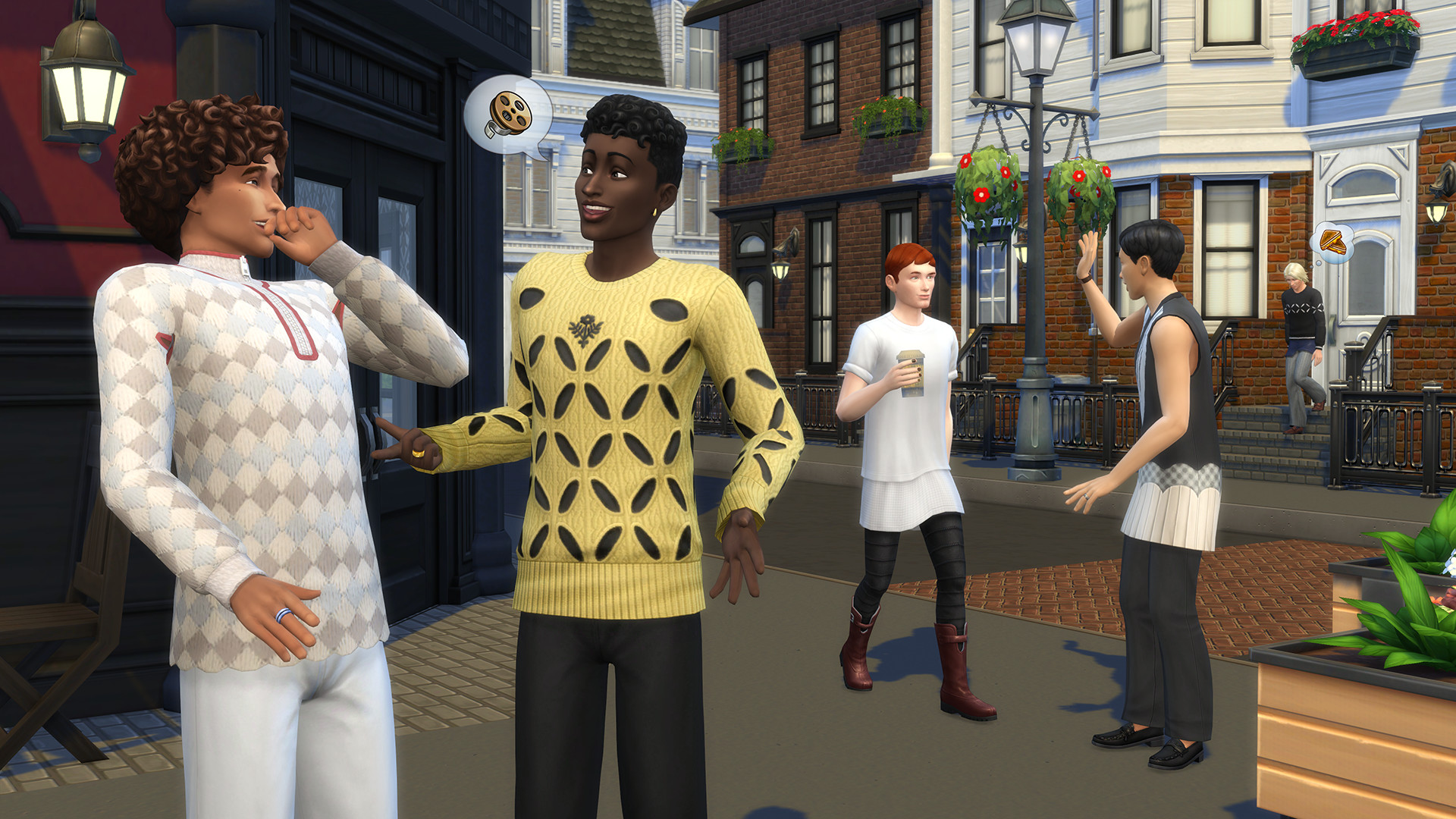 After looking through all the available items in the kit, I can say that the additions are more of a niche category. It features some great variations of the sets that contain items released earlier. If you are someone who loves British fashion or are looking forward to experimenting with your Sims' styles by introducing a lot of character to their wardrobes, you will love the additions.
The kit does NOT feature:
Hairstyles
Hats
Accessories
Cosmetics
The kit features 23 items:
Classic sweaters with geometry or ornaments
Classic or plaid shirts
Classic straight cut pants
Men's skirts
Vests & sleeveless jackets
Classic shoes
I cannot say that I'm entirely happy with the Modern Menswear kit. To me, the additions it provided were a little too specific. However, there are still some decent options that I will use for my Sims characters.
The Sims 4 Modern Menswear Kit launched on December 2, 2021 on PC and Mac via Origin and Steam, PlayStation 5, PlayStation 4, Xbox Series X|S and Xbox One systems.
Next up is the Sims 4: Blooming Rooms kit that features 24 new decorations related to houseplants, from dangling vines to decorative propagation stations, shelves, tables, and even light fixtures!
"A green thumb is not required in this newest kit, as Sims are inspired to bring the outdoors inside with vibrant plants that breathe new life into any space. Players can delight in a soothing atmosphere of growth all around with unexpected leafy details and natural beauty, livening up their spaces by transforming regular household items into living decor with the addition of enchanting foliage. Potted and hanging plants transform any room into a small slice of paradise, and with a plethora of verdant colors, it will feel like living in a literal greenhouse."
With the new addition, you can go completely green on your in-house decorations: add cute nasturtium pots or even try growing your own avocado which is especially suitable for those who like to pay closer attention to interior details.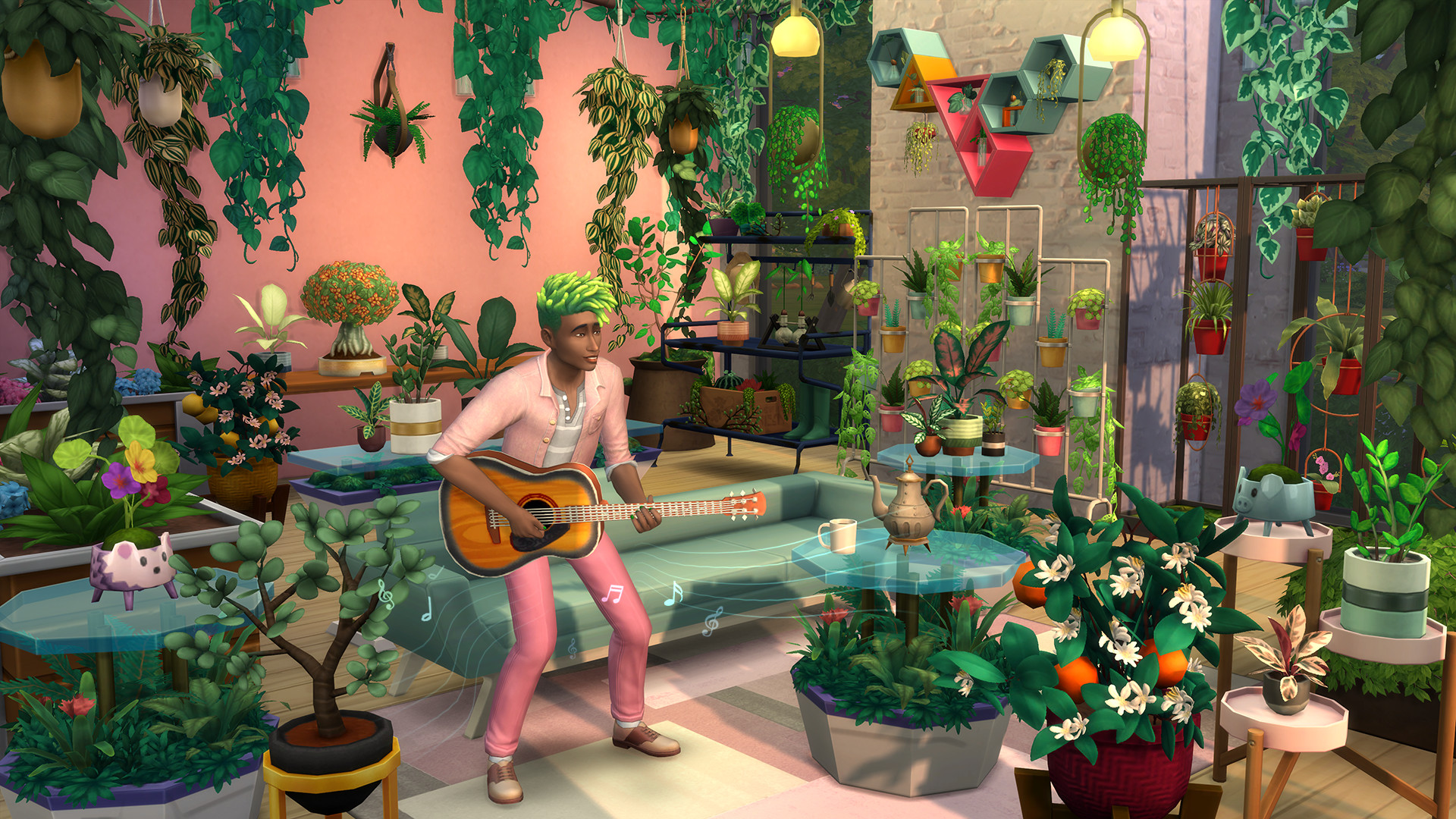 A touch of greenery immediately changes the way a room feels, adding a peaceful, soothing atmosphere to any place with lush, verdant colors. The developers have also added a new ready-made room with three different color variations.
Does your Sim have a knack for filling any available space in the room with clutter? Well, this kit allows you to ramp it up by adding a variety of racks and shelves that can be stuffed with plants – or something else. Nightstands with fresh flowers, tables, dangling vines provide wonderful delight for your eyes.
The kit features:
Dangling vines
Shelves with plants
Racks
Tables
Floor plants
Hanging plants
Light fixtures
The indoor plants have completed the atmosphere of calmness and peacefulness. Having played with the interior decorations of my Sims' dwellings for a while, I became very taken with how harmoniously plants looked both with the room and my own character's appearance.
The Sims 4: Blooming Room Kit launched on November 9, 2021 on PC and Mac via Origin and Steam, PlayStation 5, PlayStation 4, Xbox Series X|S and Xbox One systems.